Glock 22 Becomes Official Duty Pistol of São Paulo, Brazil MPs
Russ Chastain 06.07.18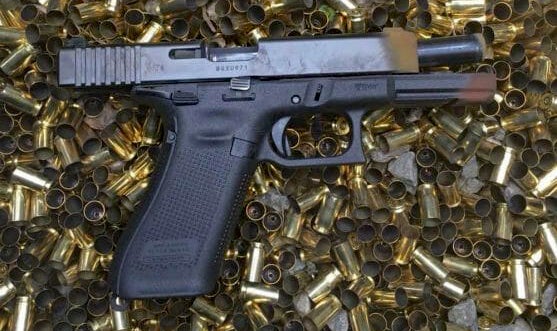 The nation of Brazil has a lot of unrest and violence, largely due to the fact that strict anti-gun laws prevent everyday citizens from owning guns. So it's safe to assume their law enforcement personnel have their hands full, and one division has recently settled on the Glock 22 as its sidearm of choice. According to the Glock release below, São Paulo's Military Police have selected that 40 S&W pistol to serve their needs.
Test pistols were provided by Glock, Sig Sauer, and Beretta, and each were dropped numerous times from a height of 6.5 feet as well as 10,000 rounds fired without cleaning or lubrication. In the end, this results in the sale of 5,000 Glock handguns, so you know Glock is feeling pretty good right now.
SMYRNA, Ga. –- After extensive testing, the Procurement Service of the Military Police of São Paulo has declared the GLOCK 22 as the winner of its international solicitation. Five thousand service pistols will be provided for the Special Forces CHOQUE, COE, GATE and ROTA.

The extensive testing for the solicitation included endurance testing, parts interchangeability testing, precision testing, and drop testing. The endurance testing consisted of 10,000 rounds on each of four test pistols without cleaning or lubrication during the test. The drop testing was conducted from a distance of 2 meters to simulate pistols being dropped from mounted units and was done from six different angles, totaling 64 drops.

This is the first time a Brazilian law enforcement unit conducted an international tender for service pistols, which included hands-on product testing.

'All tests were implemented in a very transparent and public manner as any interested party could participate in these tests as observers,' said GLOCK America's Managing Director Patrick Voller.

GLOCK won this international solicitation against competition from Beretta and Sig Sauer.