Feds Look to Remove Wolves from Endangered Species List
Adam Scepaniak 06.18.18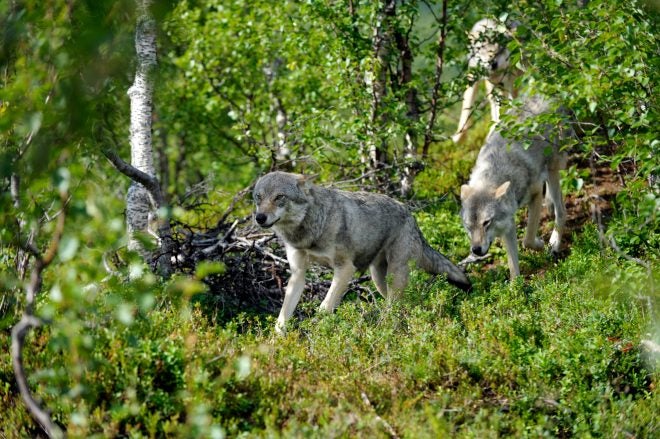 This last Thursday, June 14th, the US Fish and Wildlife Service stated to The Associated Press that they were entertaining the idea of removing wolves from the endangered species list. In more formal terms, the status of the wolf throughout much of the Midwest would be re-evaluated through a science-based review.
This process, like many things, can be extremely time consuming and it would only be at the end of 2018 that a proposal would be drafted for the removal of wolves from the endangered species list. If this then gets approved and tracks quickly, hunters could potentially be looking at a 2019 wolf hunting season.
The US Fish and Wildlife Service made this direct comment to The Associated Press:
Any proposal will follow a robust, transparent and open public process that will provide opportunity for public comment.
Congress and the House of Representatives has tried to remove the protection status from wolves many times before, but to no avail. In fact, there is a bill in the US House of Representatives right now that is stagnant on that very idea.
Allegedly, there are 3,800 wolves in the Great Lakes area of Minnesota, Wisconsin and Michigan, but many people contend that figure is extremely low. In this area of the US wolves have their endangered species protection intact while other populations out in the Rockies and Pacific Northwest are not protected by the Endangered Species Act.
Many farmers and ranchers despise wolves because of the devastating affects they can have on their livestock. Hunters in the Midwest feel a similar pain as whitetail deer populations continually dwindle and many state Department of Natural Resources (DNR) organizations fail to admit the underlying problem and address it.
Many areas of the Midwest could benefit from wolves being removed from the Endangered Species list. While farmers, ranchers and hunters can only provide anecdotal evidence at times the proposed science-based review could shed some valuable light on the situation.