The Coolest Accessories You Can Buy for Your Canoe
Diana Faria 06.22.18

Few experiences compare to the feeling of cruising on a calm lake on a warm summer's day. The wind at your back and the soothing sound of water lapping can easily soothe all your stressful thoughts. But before you head out, make sure to pack these cool canoe accessories to make your expedition that much more comfortable.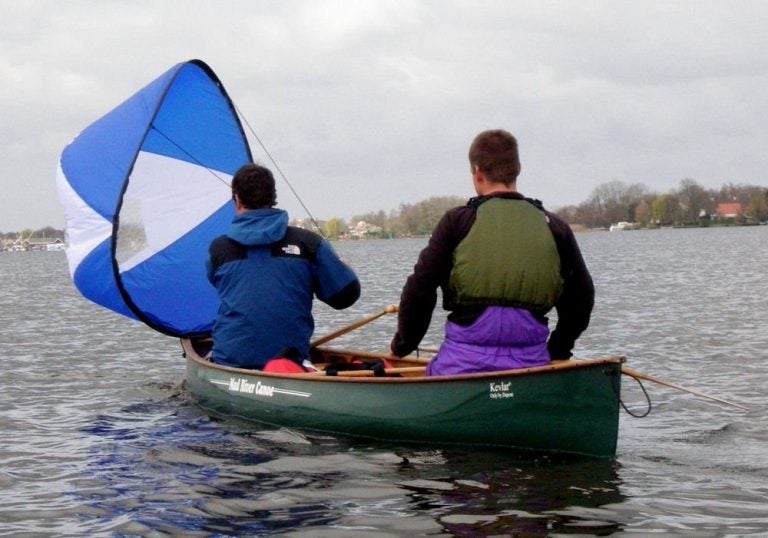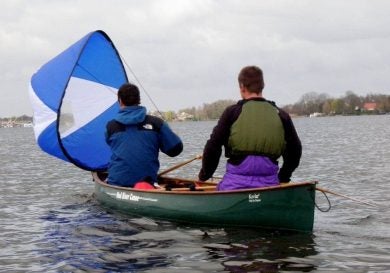 Adding a sail to your canoe or kayak will allow you to use the wind's force to propel you faster than you ever could travel with oars alone. This WindPaddle Cruiser Sail measures 1.5 meters wide and works with kayaks, tandems, inflatables, canoes and expedition boats. It features a transparent center window so it won't totally block your view, and can pull your vessel to reach speeds up to five to 30 knots. If you're going on your journey solo, the sail can be tied to your vessel's side to pull you while you steer, however it may be easier to use the sail with two people with one steering while the other controls the sail.
WindPaddle Cruiser Sail, Amazon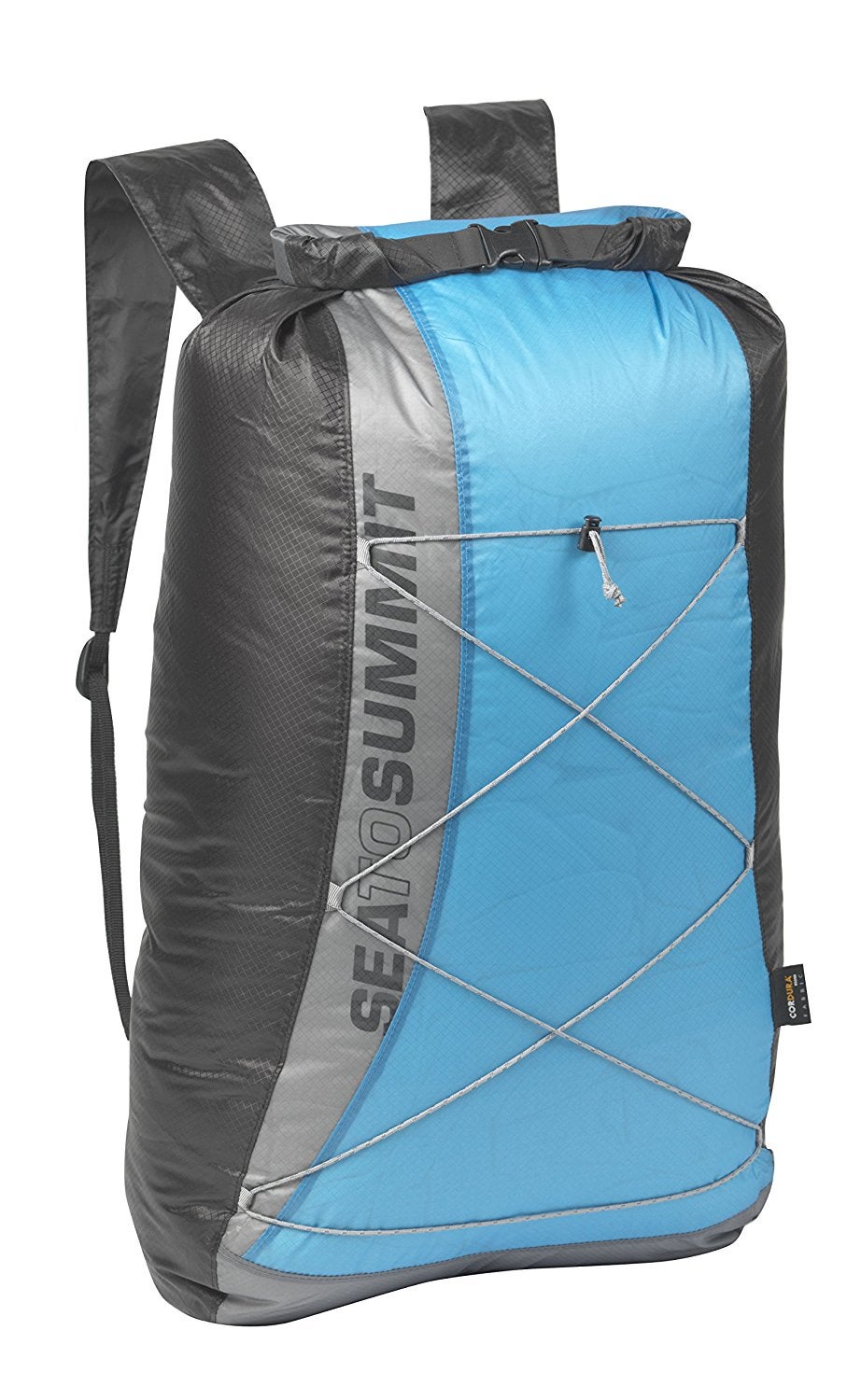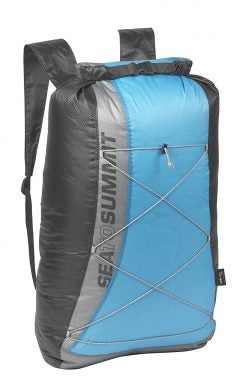 No one wants to be the person whose gear takes an accidental dip. Keep the contents of your bag dry by investing in Sea to Summit's ultra-sil daypack. Available in two color combos, this double-stitched 22-liter bag is made of lightweight siliconized Cordura-brand fabric for maximum water resistance. Best of all, it can be folded down to fit in the palm of your hand when not in use. While it is not intended for full immersion, this backpack will keep your items safe in case of accidental splashing or sudden rainfall.
Sea to Summit Ultra-Sil 22-Liter Dry Daypack, Amazon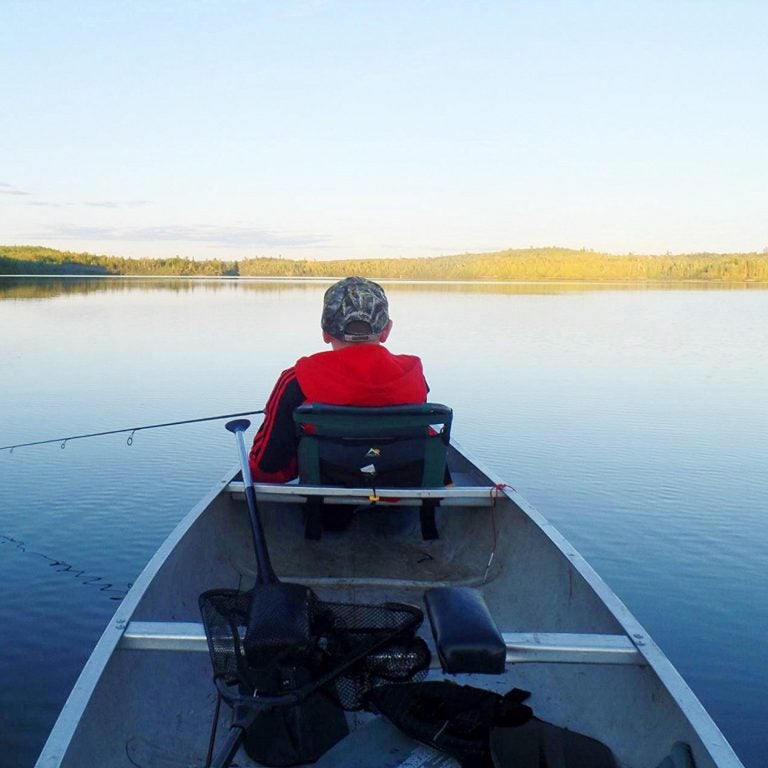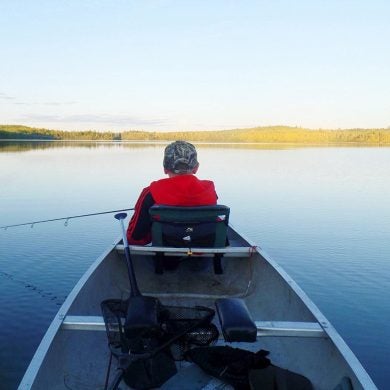 You don't have to exchange comfort in order to sit in your canoe's bench and enjoy the summer's breeze for hours at a time. Weighing in at three pounds, GCI Outdoor's padded seat is lightweight and can make any hard, awkward surface a place to sit back and relax in comfort. This reclinable seat has a cushion for lumbar support, a storage pocket and can hold a maximum of 250 pounds. Plus, it can fold up and has a shoulder strap for easy transportation. But don't limit this backer merely to your canoe; it can be used for other activities such as sitting in the bleachers during sports games and even as an impromptu seat for camping.
GCI Outdoor SitBacker Canoe Seat, Amazon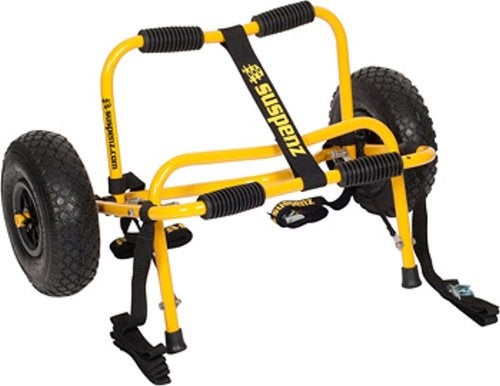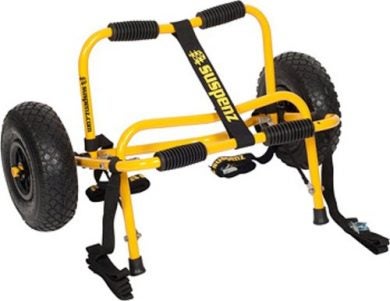 Easily transport your vessel from your vehicle to its launch zone with a mini cart. This powder-coated aluminum cart is made of stainless steel hardware and can hold up to 150 pounds. It comes with foam padding to keep your canoe ding-free, two straps to secure your vessel and its 10-inch tires are airless, meaning you'll never have to worry about a flat. Suspenz's DLX cart also folds up and comes with its own mesh carrying bag to make traveling a breeze.
Suspenz DLX Airless Cart, Amazon
---
This post is sponsored by Amazon and brought to you by WiseGuide. WiseGuide exists to help readers navigate the vast e-commerce marketplace. We write about things we think you'll like, introducing you to great products, services, and special deals. We'll update the links whenever possible, but please keep in mind that deals may expire and prices are subject to change. We may earn affiliate commission if you make purchases through our links. For more follow WiseGuide on Twitter @WiseGuide_.
SaveSave