Buffalo Coming to Minnesota Oak Savanna Ecosystem
Adam Scepaniak 06.26.18

If you want to find yourself a buffalo throughout much of North America, you would be forced to visit a zoo or game farm where most of them have been sequestered. Unbeknownst to most people, buffalo used to roam most of the United States and it was not until the United States began to be settled and formed into states that they slowly disappeared. Through significant over-harvesting, their populations dwindled to very small wild herds and select populations now kept in captivity.
Minnesota was one of the states in which you could have seen wild buffalo grazing more than 200 years ago. In fact, they can play a very pivotal part of any ecosystem. For that very reason, researchers from the University of MN have introduced a herd of 32 bulls into an area in East Bethel which is North of the Twin Cities. The Cedar Creek Ecosystem Science Reserve received these 2-year-old bulls on June 13th from a ranch in Wisconsin.
The buffalo have been brought here in hopes of restoring the oak savanna ecosystem. Currently, it is flush (and that is meant to be negative) with long-stem wild grasses. These prairie grasses choke out oak trees trying gain a foothold in the soil and grow. The buffalo should, in theory, thoroughly graze this area and thus allow more oak trees to grow.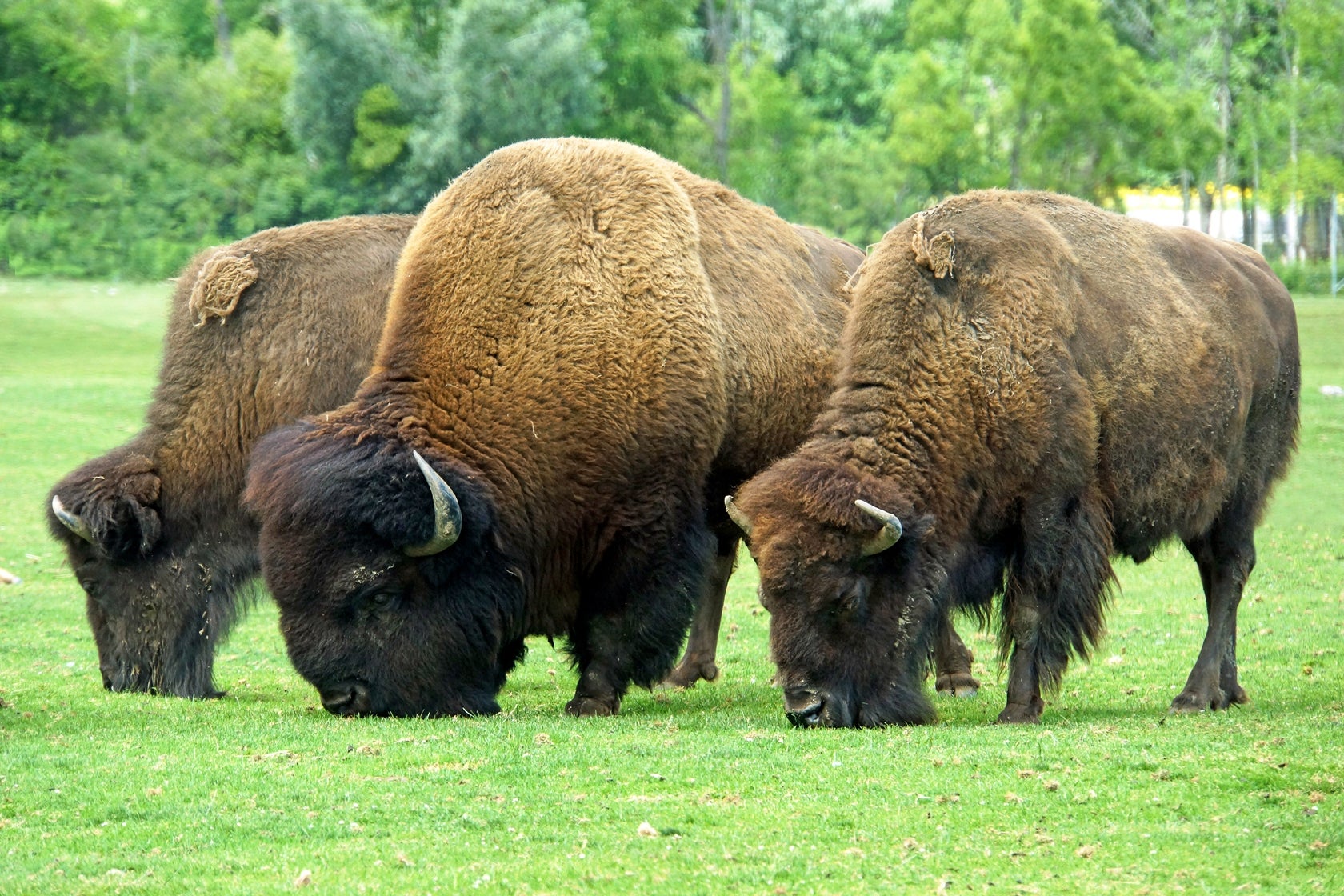 Researchers have already planted 660 oak seedlings in the enclosed Cedar Creek Ecosystem Science Reserve. The Science Reserve is 200+ acres and according to the U of MN researchers an area that large should adequately house and feed their introduced herd of 32 buffalo.
The buffalo will not become permanent fixtures at the Cedar Creek Ecosystem Science Reserve, though. Their stay is marked for June 13th through August, which is the primary growing season for plants and trees in MN. After that allotted time the buffalo will return to their home ranch in Wisconsin.
For those interested in safely viewing the buffalo in MN, there has already been a viewing gazebo established on the Cedar Creek Ecosystem Science Reserve property. It is a hefty one-mile trail walk (one way) to the gazebo, but will provide a safe viewing area for any visitors who want to see these hairy behemoths.