You understand the importance of properly disposing of your sewage whether you're in a campground or RV park without a bathroom or way out in the wilderness with no plumbing for days. When an outhouse is far away or non-existent, you'll want to make your own washroom. Here's a list of everything you'll need for your own portable outdoor loo. Stock up on these items and relax knowing when nature calls, your throne will be ready and waiting.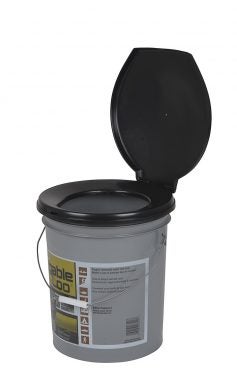 First things first: you'll need a spill-proof vessel to do the deed. Backed with a five-year guarantee, this knee-high portable toilet comes with a snap-on lid toilet seat and lid. The metal handle is wrapped with plastic for easy transporting and the container weighs just 2.38 pounds. Plus, Reliance has its own line of waste bags to make disposal as easy as possible.
Reliance Products Luggable Loo portable five-gallon toilet, Amazon
Lining your toilet with the correct kind of bag is crucial to keep disposing of waste as ick-free as possible. Reliance waste bags will mask odor from the portable toilet. A bio-gel property gives liquid waste a gel-like consistency to facilitate disposal. These bags are also double-lined in order to keep both solid and liquid waste contained and prevent leakage.
Reliance Products Double Doodie toilet waste bags, Amazon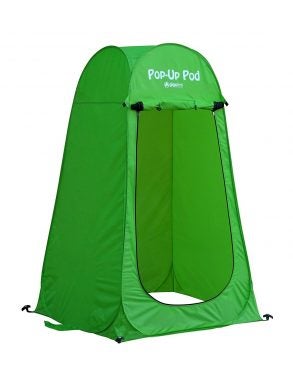 Depending on where you'll be taking your portable toilet, you may need some privacy. This pop-up pod not only makes a great changing station but is also the perfect tent to set over your toilet to ensure your restroom breaks are uninterrupted. Not only protect you from embarrassing encounters with fellow campers, but it also ensures the bugs won't get to you when you're (literally) caught with your pants down. This bottomless pod is held down with metal stakes and nylon cords and features loops and toggles in order to keep the door tied up when not in use.
GigaTent Pop-up Pod ST 002, Amazon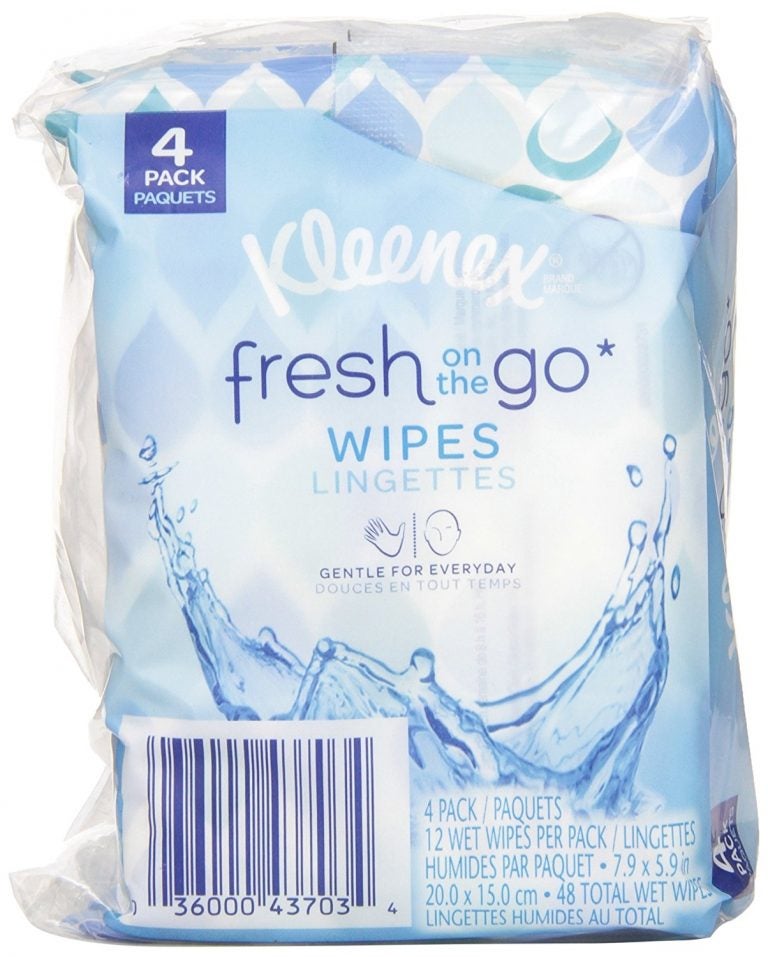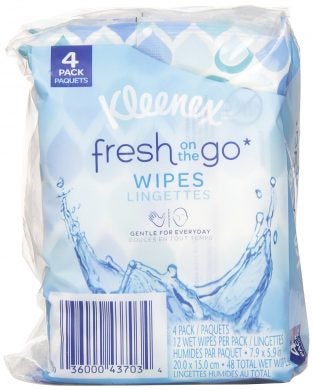 Instead of wasting precious water or harming both your skin and the environment with alcohol-based sanitizers once you've finished using your bathroom, opt for Kleenex's moist wipes. They are re-sealable, alcohol-free, hypoallergenic and have a gentle coconut fragrance to keep your hands clean and smelling fresh long after you're finished. Plus, they can double up as face cleansing or makeup removal wipes when it's time to take a dip in the lake.
Kleenex Fresh on-the-Go Wipes four pack, Amazon
---
This post is sponsored by Amazon and brought to you by WiseGuide. WiseGuide exists to help readers navigate the vast e-commerce marketplace. We write about things we think you'll like, introducing you to great products, services, and special deals. We'll update the links whenever possible, but please keep in mind that deals may expire and prices are subject to change. We may earn affiliate commission if you make purchases through our links. For more follow WiseGuide on Twitter @WiseGuide_.