With warm weather in full swing, there's an increased risk of being bitten by all kinds of insects including mosquitoes, bees and (last but not least) ticks. Ticks are not only painful, but they can also harbor and transmit Lyme disease. Unfortunately, preventing tick bites is not as simple as spraying bug repellent when you're camping and hoping for the best. Protect yourself and your family by investing in some gear to shield your skin.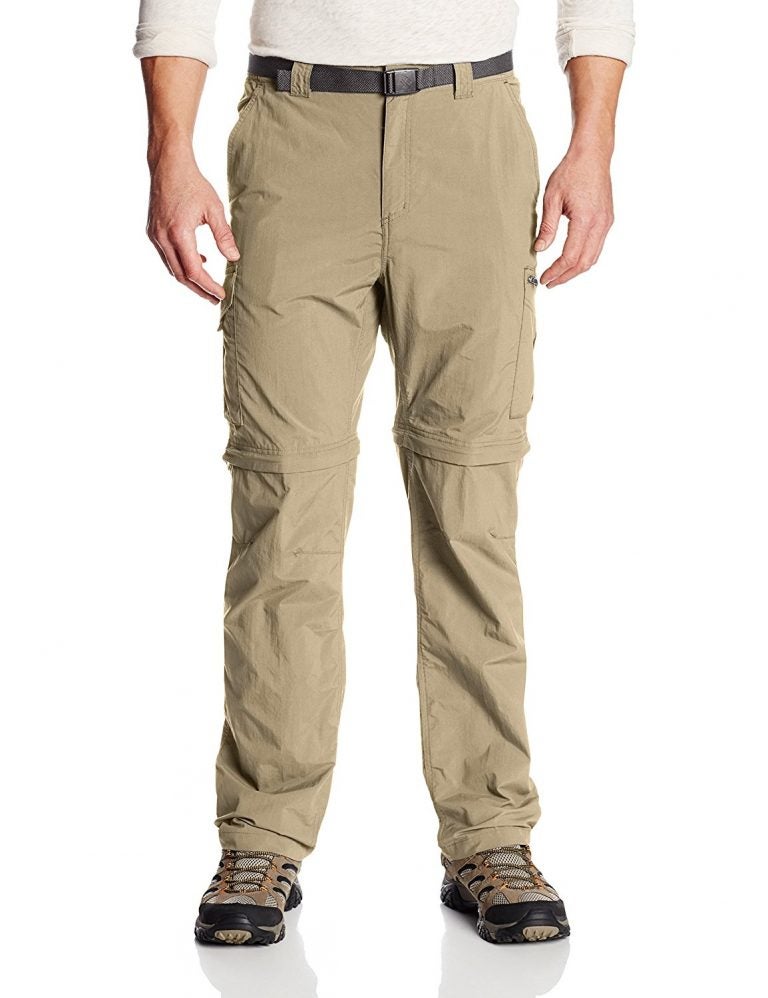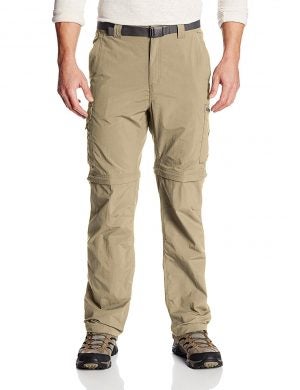 If you're a high-risk tick area, a good rule of thumb is to avoid walking in long grass. Ticks use a method called questing to latch onto their hosts. Questing involves standing on the edge of a blade of grass with their front legs outstretched, waiting to grab onto an unsuspecting victims' leg. If you're headed off-trail, it is best to keep your skin covered. Pants with slightly tapered or straight legs allow you to easily tuck them into socks. These Columbia convertible pants feature an adjustable waistband, a zippered pocket and the ability to turn into shorts thanks to the zippers at the knee. While there are several colors available, we recommend this shade, as it's easier to spot ticks on light-colored fabrics.
Columbia Silver Ridge convertible pant, Amazon
SHOP NOW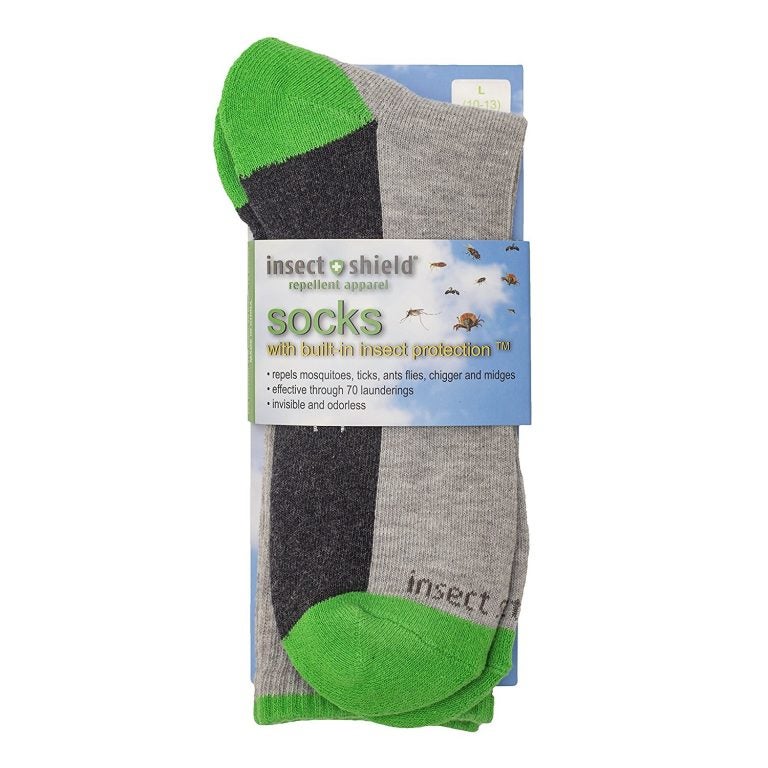 When temperatures soar, it may be instinctual to put on a pair of breezy sandals. Unfortunately, your feet are a delicious meal for ticks. For full coverage, pair your favorite sneakers with socks that have built-in insect protection such as these mid-rise Insect Shield socks. These durable socks have been treated with repellent to keep everything from mosquitoes to ticks away from your feet and legs. They say the treatment should last about 70 washes.
SHOP NOW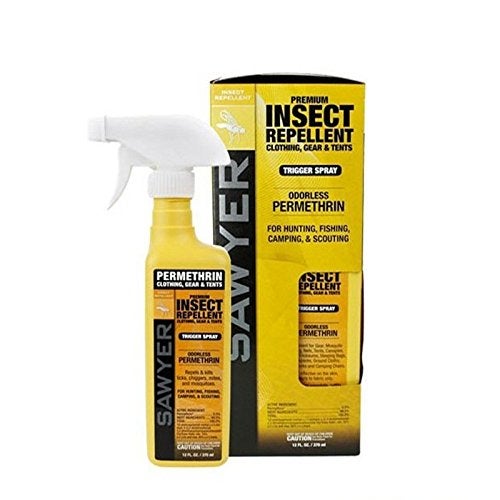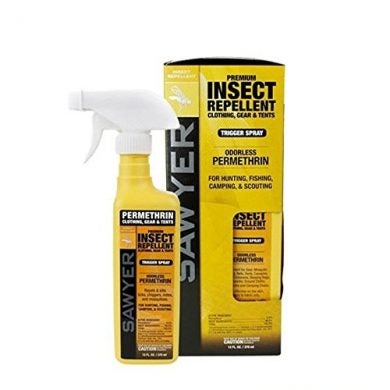 N-diethyl-meta-toluamide (also known as DEET) is a good skin insect repellent but unfortunately does not kill mosquitoes or ticks. Permethrin is an odorless spray that not only protects from ticks, mites, chiggers and mosquitoes but actually kills them upon contact. This spray bonds with fabric and is most effective when sprayed on your gear (such as sleeping bags, sheets and tents) and clothing. It offers up to six weeks (or six washes) of protection without staining or damaging the fabric.
Sawyer Products Premium Permethrin Insect Repellant for clothing, gear and tents, Amazon
SHOP NOW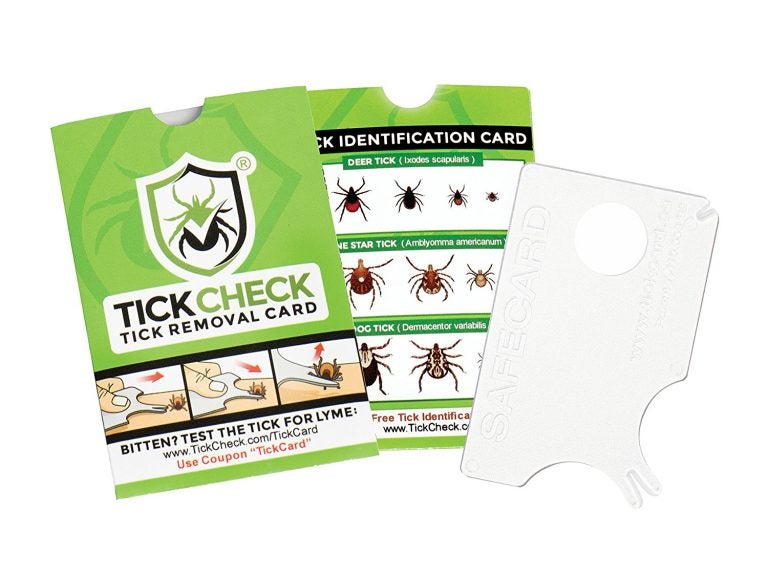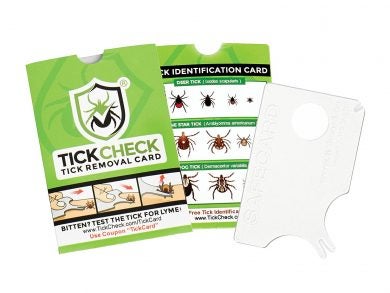 If you, your loved one or your pet manages to get bit by a tick, removing it can be difficult without the right tools. Included in this pack is the remover itself (equipped with a small three-times magnifying glass) as well as a tick identification card and testing sample kit. This tick remover is small enough to fit in your wallet so you can take it with you wherever you go. The sample kit comes with a sealed bag you can mail and send to a laboratory for testing. Results are relayed to the sender approximately 24 to 48 hours upon receiving the sample.
SHOP NOW
---
This post is sponsored by Amazon and brought to you by WiseGuide. WiseGuide exists to help readers navigate the vast e-commerce marketplace. We write about things we think you'll like, introducing you to great products, services, and special deals. We'll update the links whenever possible, but please keep in mind that deals may expire and prices are subject to change. We may earn affiliate commission if you make purchases through our links. For more follow WiseGuide on Twitter @WiseGuide_.