Watch: SilencerCo Suppressor Meltdown: 700 Round Burst of 5.56
Russ Chastain 07.03.18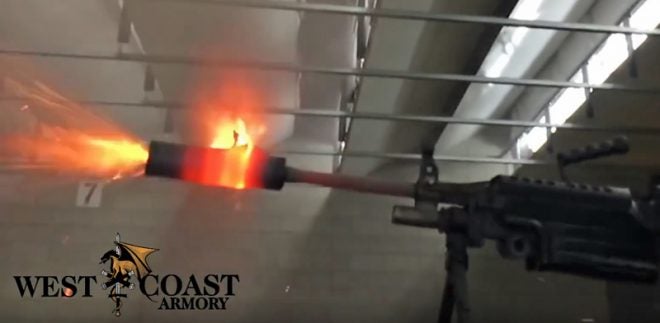 Ever wondered how many continuously-fired rounds of ammo it would take to melt a suppressor? Me neither. But thankfully, these guys did!
The video, posted by West Coast Armory, is quite impressive. They burn through a whopping 700-round burst of 5.56 NATO using an M249 SAW, just to see whether the gun and SilencerCo suppressor could take it. And ya know what? It couldn't.
The suppressor used in this video was a Silencerco SWR branded can. We fired 700 rounds in one continuous burst through a full-auto M249 saw. The can ended up breaking around the 350-400 round mark. The gun itself ran wonderful and had no problems. The only problem we had afterwards was someone was going to have to clean it. We wanted to see how far we could push a full-auto rated suppressor.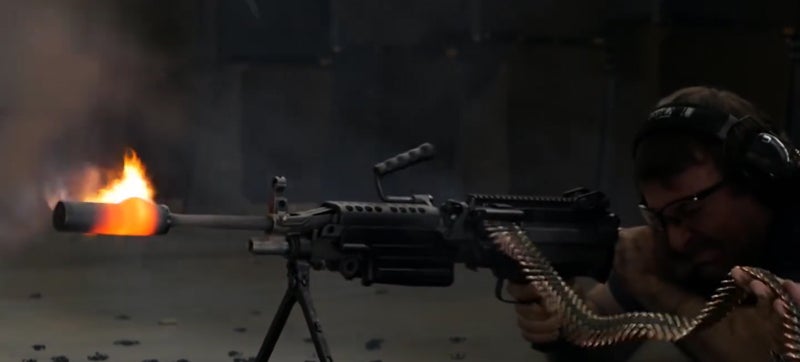 The entire video is only 1:10 long, and 13 seconds of that is intro. It jumps right to the roar of fully-automatic gunfire, and by 0:20 the can is already glowing. Nine seconds later it suffers a blowout, but they just keep firing.
By 0:46, the suppressor is basically broken (burned) in two, and the barrel is really glowing.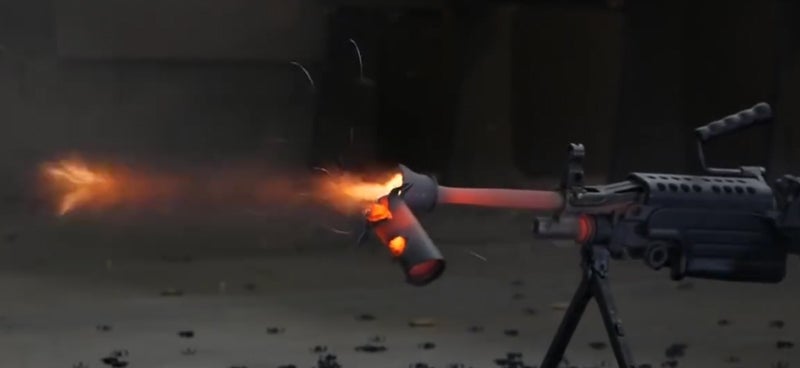 Before it's over, the gun itself is incredibly hot.
Awesome, in the truest sense of the word. View it for yourself below.