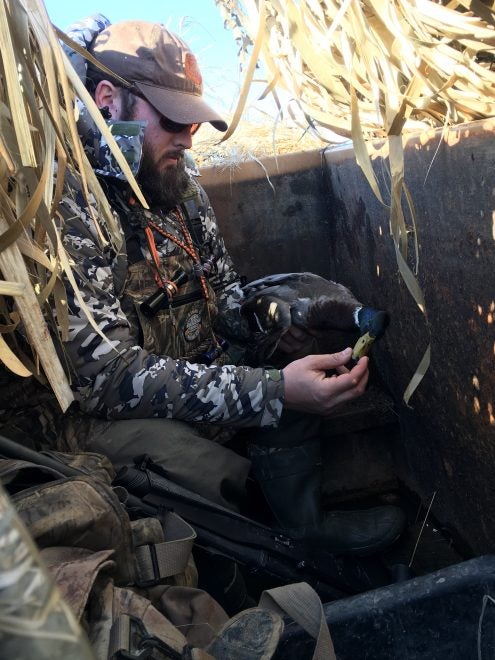 Hunting waterfowl is one of the most exciting pastimes I've ever been apart of. It's more than just shooting a limit of ducks or geese, it's about friendships derived from shared passions on cold mornings in the blind.
During December of last season my friend Colby and I were in route to hunt mallards in Missouri, which is one of the best states in the Mississippi Flyway for ducks and geese alike. As we treaded through a flooded rice field the hope of bagging green heads was at an all time high.
With daylight quickly approaching everyone scurried to place decoys in proven patterns, known for landing large groups of ducks. Once everything was in place and everyone was settled, the pit filled with the smell of hot coffee which is always a welcomed smell during the grind of season. With minutes to spare before shooting time birds began flying around in search of their morning feed, thus Colby and I decided to wait before enticing them with our calls.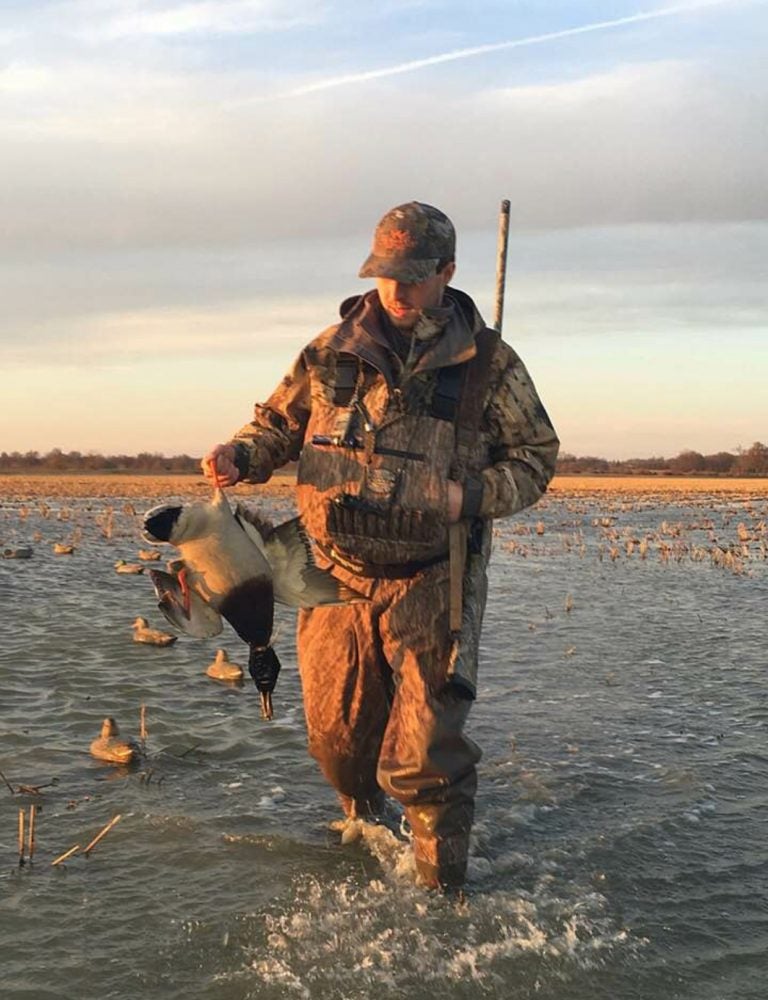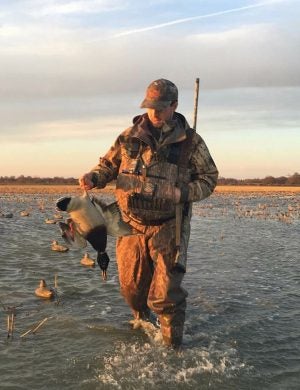 As shooting time arrived we began working birds, with our Elite Duck Calls, switchiching from feed chuckle to quack cadences. It wasn't long before a small group of mallards began working our spread. They worked and worked, circling closer with every pass, responding to our calling with cadence of their own. Without hesitation they dropped into shooting range, which resulted in us harvesting a couple of drakes.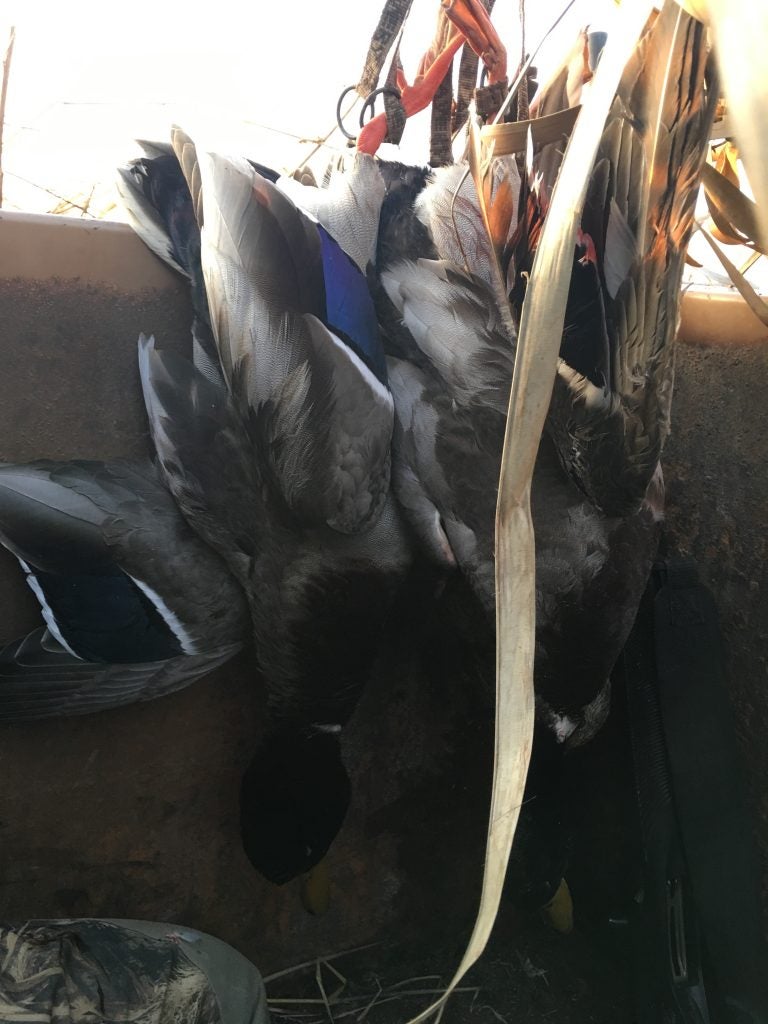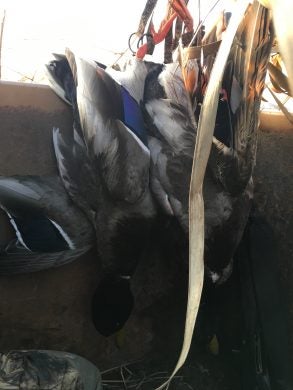 As the day slipped away more and more groups worked our spread, proving that our decoys along with calling were sufficient. After shooting into another group one green head, which was wounded, sailed to the tree line to find cover. After quickly deciding to chase that bird I began walking for a long distance. I constantly though, "I'll never find this bird but it's worth the effort if I do"
Once I made it to the small wooded area where it was last seen, I began looking for feathers or any sign associated with it. After walking the ditch several times a few feathers were noticed at the bottom of the ditch. Quickly the decision was made to slide down the bank to see if I could find this bird. It wasn't long before the beautiful mallard had been recovered and the long walk began again. As I returned to the blind everyone was shocked as well as thankful that it had been recovered!!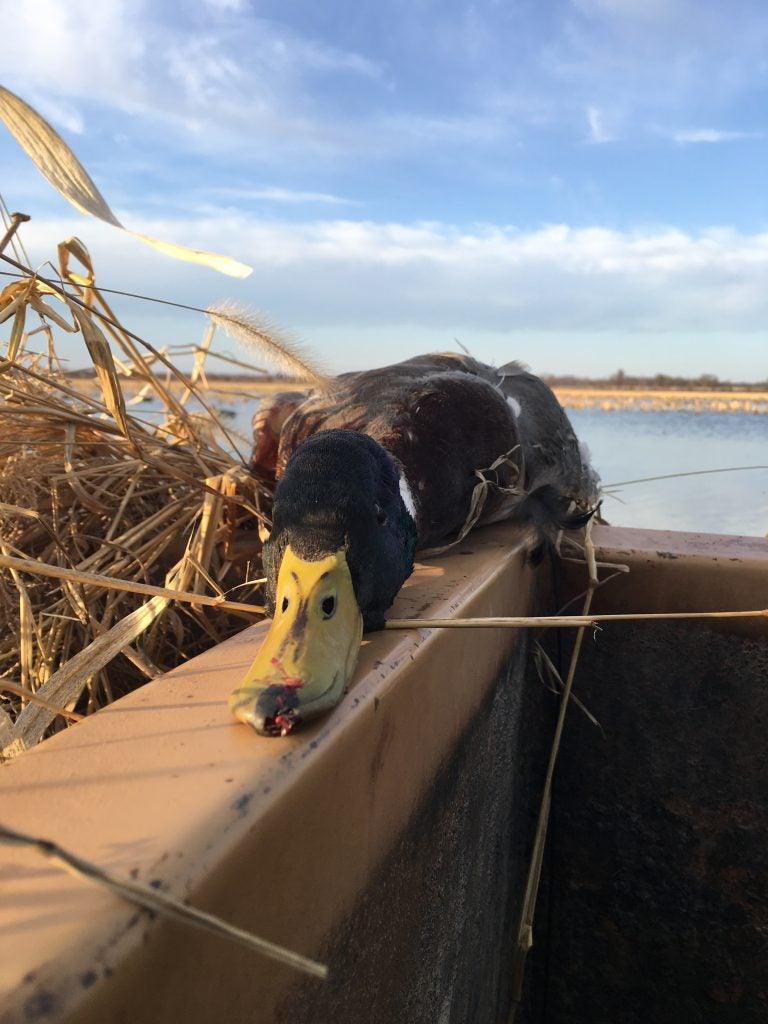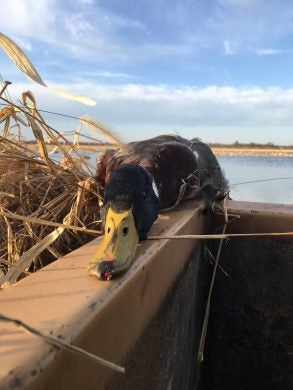 With the hunt drawing to a close our friendship grew stronger. Colby is the kind of guy that's great to be around and is pretty good with a call, which makes stories that last a life time. All in all the trip was a success, Hiddle House was good, and meat filled our coolers. Hunting with good friends is by far the best time spent afield and create bonds that aren't easily broken.