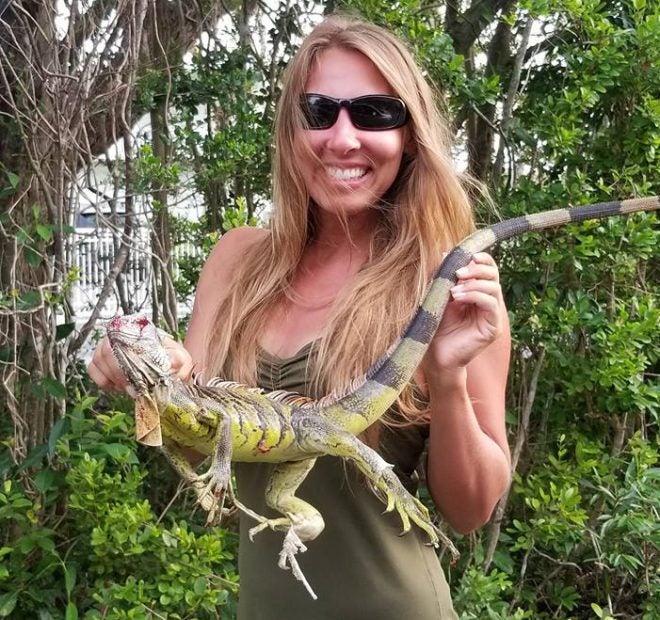 In south Florida, Iguanas are all over the place. They are not native, but they thrive, and they live right in town with people. Which is freaky if you ask me, and I'd be plenty happy if everybody started killing the invasive rascals. That is what Brittany Peters decided to do while visiting family in south Florida, and she took it a little farther by eating her kill.
According to NBC Miami, some of the folks who choose to munch out on this ugly rascals refer to them as 'chicken of the tree,' and they featured Minneapolis resident Brittany Peters in a story about it.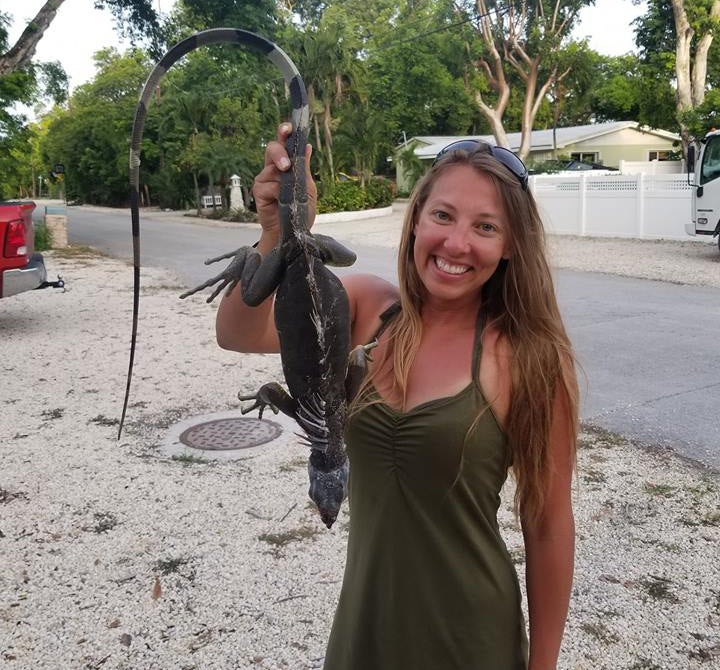 In a video call, she says, "I'm a big hunter and fisher, and I like to eat everything that I harvest, and wanted to help promote how delicious 'chicken of the tree' is."
About the meat, she said, "I did think it had a chicken taste, and maybe a little bit more of a pork texture." She realizes folks will kill these ugly critters because they are a nuisance, but thinks people should not let them go to waste.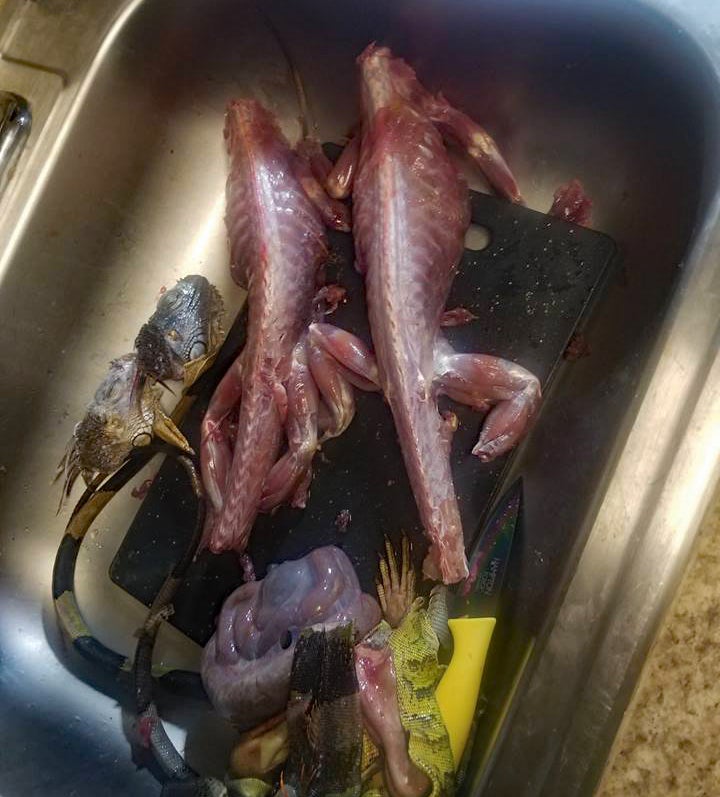 They say she killed the lizards with a pellet gun, which is legal, and that "she plans on having iguana sometime soon again."
While that's cool and all, I don't think I'm going to be eating iguana on purpose anytime soon. How about you?