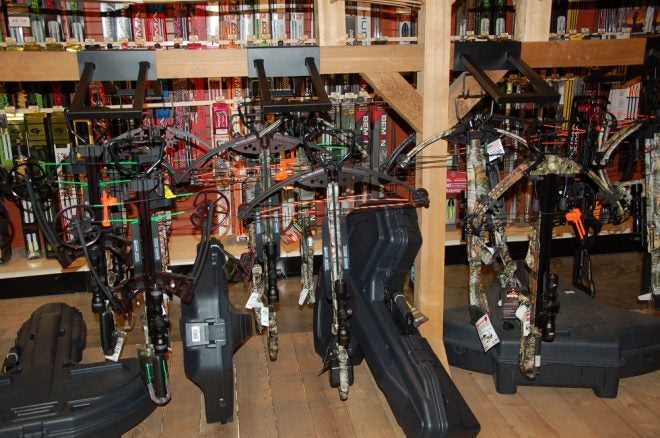 White bread used to be the hottest thing going. Now, it's crossbows. Who would have ever thought that such a hunting instrument that was first used in Europe and China back in the 6th Century would today be one of the fastest growing crazes in hunting, especially deer hunting?
Just a few years ago, crossbows were mainly used by hunters with aging joints or just aging and could no longer pull back traditional archery equipment. Some states only allowed the use of crossbows for deer hunting if the hunter secured a "handicap" letter from their doctor before a special license would be granted. My how things have changed and quickly.
Today state after state has modernized their hunting licenses and seasons to allow the use of crossbows by all hunters. And hunters have been swift to recognize the utility of using a crossbow, their effectiveness and indeed just the fun challenge of hunting with a different type of bow hunting equipment.
Likewise, archery equipment manufacturers have picked up the pace as well in designing ever more modern and efficient crossbows with an associated increase in accessories, new bolts, broadheads, and other pieces of gear specifically for crossbow hunting. A state-of-the-art crossbow is now a rather complicated piece of gear that requires proper shooting orientation and training on maintenance, tuning, and sighting in.
What used to be a fairly simple device to cock, load, and shoot has now turned into a real precision piece of gear. Today's crossbows are constructed of cutting edge materials just like conventional archery equipment. They are equipped with honed trigger systems, optical sighting systems, hand crank cocking devices, and other accessories.
A modern crossbow can sling an arrow or bolt as it is called for a crossbow at velocities up to or more than 400 feet per second. Draw weights vary by brand and model but are in the 165 pound range. One of the first things that new crossbow users are discovering is the weight of the crossbow itself, some up to 8 pounds with bolts, and sights. They are not light to carry or manipulate in a hunting stand, especially an elevated tree stand.
The other factor with a crossbow is that under most conditions it is a one-shot affair. You might get it cocked for a follow up shot, but it is not that easy or quick. However, modern crossbows are exceedingly accurate, some capable of 3-inch groups at 100 yards. Imagine that. If you're looking for a new challenge, then take on the use of a high tech crossbow.