Larry Vickers Shoots the FN 509 Tactical in 4K
Dickson 07.27.18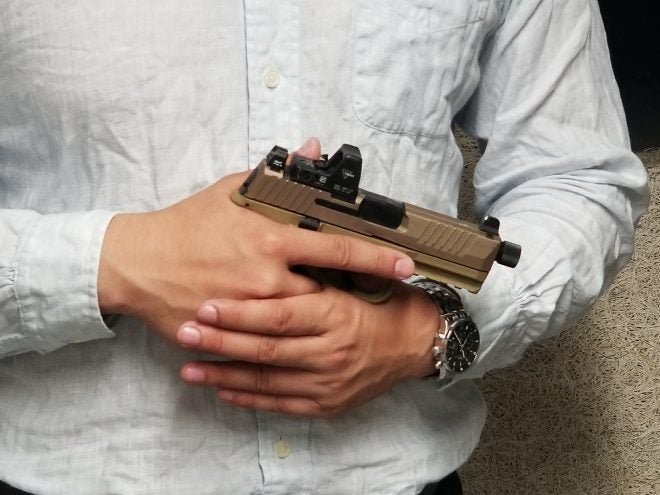 We announced last week of the FN 509 Tactical with its unique, patent-pending Low Profile Optics Mounting System™. Today Larry Vickers have posted a shooting video of the gun with a detailed explanation of the optic mounting system by FN's Tom Victa, Product Manager, Pistols.
I was lucky enough to visit FN's factory in Columbia, SC earlier this week and tried the pistol first hand. The enhanced slide lock and mag release are welcomed change especially for those who shoot competition. The unique mounting system offers strength & durability as well as compatibility to almost all red dot optics available in the market. As a gun enthusiast I appreciate this type of innovation in the industry when every company seem to rehash the same idea over and over. In fact, FN was the first manufacturer to come up with the MOS-style mounting plates first in 2006 with their FNP-45 Tactical for the US DOD Joint Combat Pistol Program.
The 509 Tactical has a MSRP price of $1049 and they are being shipped to dealers as we speak.