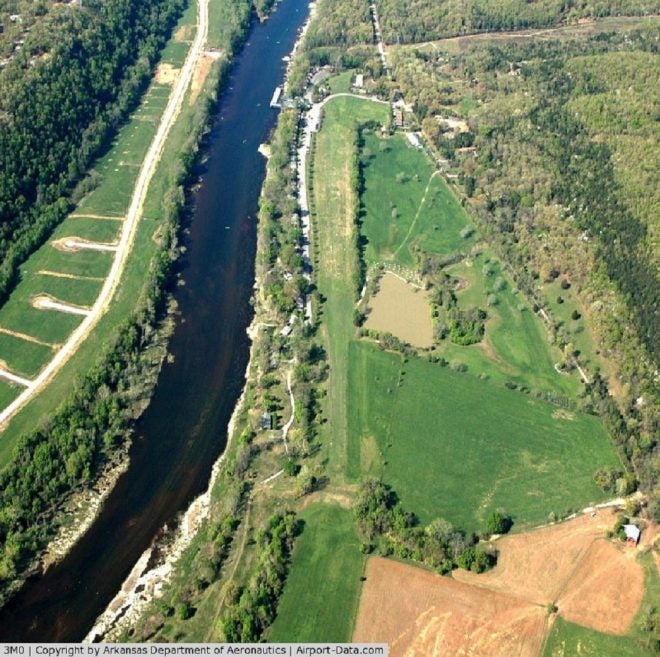 Jim Gaston of Lakeview, Arkansas had no real idea what he was starting when he opened Gaston's Resort on the White River. Gaston was a pilot, a speed pilot, so in addition to building a first class trout fishing resort right alongside the river, he also built a grass runway right there, too.
As you shot a landing right between two mountains coming in from the east, the landing was tricky, but my dad always nailed it. His little Maule single engine from Moultrie, Georgia was just the ticket, though we took other aircraft over the years. From our home airport in Southeast Missouri it was only an hour flight. All you needed was clothing and food if you wanted to cook.
The Gaston White River Resort has a complex of 79 various types and sizes of housing accommodations including cabins or lodges capable of handling groups up to ten people in four bedrooms, kitchen, and living area. They also have rooms with just two beds or larger units for 2-4 with two bedrooms and a kitchen or not.
Overlooking the river next to the main office is a fantastic restaurant serving a complete menu for three meals a day. Check all this out at www.gastons.com. Of course they serve rainbow trout or they will cook your catch. You have to experience their "john boat salad bar" that is set into an actual river boat. The food is worth going for just as the locals do.
Oh, yeah, trout fishing. You can book a half day or full day with boat and rigging plus make arrangements for a guide to take care of all the details. Trust me, hire the guide. White River has native trout, but the Arkansas Game and Fish stocks the river with catch sized fish nearly every week. This is huge business for the area of Lakeview, Arkansas and the state.
The trout rigs on the White River include a smallish hook baited with worms or other baits. About a foot up the line an accessory line is attached holding a lead weight. As you float down river away from the lodge dock, the lead weight bumps along the rocky river bottom as the line with bait trails behind. The fish can see the bait appearing to be floating in the river. The catch is tricky as the trout lightly hit the bait. You may lose a few, but you'll catch on.
Everything about a float trip on the White River is fantastic, the fishing and the scenery are second to none. This only to be outdone by Jim Gaston's White River Resort.