3D Printers no Longer Available in Broward County, FL Libraries
Russ Chastain 08.14.18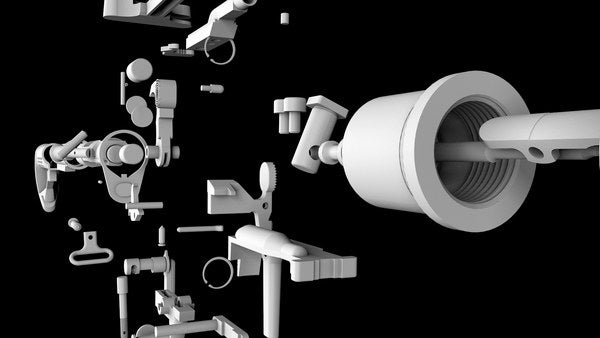 Broward County, FL – Once again, my home state of Florida takes the lead in being wimpy. Or at least overcautious. The Broward County Library system has reportedly removed access to all of its 3D printers in Pompano Beach, Coral Springs, Downtown Fort Lauderdale libraries.
This move follows the recent hullabaloo over 3D-printed firearms, as well as a crime involving a firearm near the Fort Lauderdale library. Someone was shot and wounded during a dispute last week.
That crime is of course 100% UNrelated to 3D-printed firearms, but that doesn't stop officials from pretending that it makes sense to worry about 3D guns anyhow. Another case of 'feel-good government.'
If you're looking to print out something in 3-D, don't bother going to a Broward County library because theirs have been temporarily shelved over concerns they could be used to make a gun or other dangerous weapons.

Broward libraries took their 3-D printers out of circulation Monday to come up with policies about what the printers can be used for. Officials do not know how long the printers will be unavailable to the public.

'I'm concerned with any weapon that could be printed on a 3-D printer,' Broward Library Director Kelvin Watson said. 'It's about all weapons and anything that could be printed to harm other customers and staff … especially in light of what happened last week at the Main Library.'
Library users didn't even do the printing. The article states that "library visitors would submit their requests to the library staff, who did the actual printing."
Oddly enough, Miami-Dade County is making more sense this time around. They too have some 3D printers in libraries, but are simply paying attention to what is being printed.
[T]he actual printing is done by library staff, said library spokeswoman Leila Khalil. Anything inappropriate would be rejected, she said.

'We haven't had any encounter of anyone wanting to print a gun or anything like that,' Khalil said. Most requests are from teenagers working on school projects or wanting to learn about the new technology, she said.

'Obviously, if something's inappropriate, it will be pulled,' Khalil said.
Meanwhile, costly government-owned 3D printers sit idle in Broward County. Are their library staff too dumb to say "No" if someone tries to print a knife or gun?