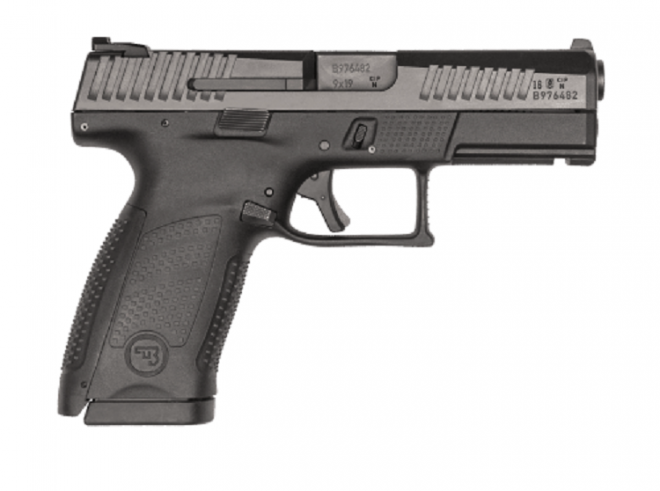 The name Ceska Zbrojovka probably has little recognition to American shooters. That is a pure shame considering the fine firearms this company has been making since 1916 in what used to be the Eastern European country of Czechoslovakia. The company's history is long and sorted. A good summary study of the company is highly recommended considering their contributions to the firearms manufacturing world.
Today, CZ-USA located in Kansas City, Missouri is the American host for importing firearms made under the CZ name in the Czech Republic, which incidentally was recently renamed Czechia. This was done as a way to provide a clean governing split between the Czech Republic and Slovokia, which came when Czechoslovakia was split into two countries. So much for the history lesson.
Despite all the politics and everything else that has impacted that country, the arms maker CZ has continued to produce a premium line of hunting rifles, handguns, shotguns, and other arms designs. They are probably best known for pistol making in their CZ-75 series. Many other arms makers have copied their designs in the ultimate form of flattery.
If you happen to be old enough to recall the Dornaus and Dixon Bren Ten, it was thought that pistol reflected many of the perfected design features of the CZ-75, but in 10mm. Only Sonny Crockett (Don Johnson) of Miami Vice knows for sure. That company went bust in short order as many of the guns were delivered without magazines. It was a gun before its time.
Now though, you can have a current production model CZ, or several models for that matter, but the newest in the troupe is the CZ P-10-C. This new 9mm pistol is far from any of the multitude of clone 9 guns coming out these days. The first best feature is the CZ-75 grip and that angle that fits so many hands just right. The mild palm swell is a big part of it.
The refined trigger minimizes creep and stacking, which many of the clones do not do well. It breaks clean at 4.5-5 pounds with a super quick reset. This allows precise single shots and seamless follow up shots.
The frame is polymer fiber reinforced, a cold hammer forged barrel of 4.02 inches. Sights are metal three-dot configuration. Mag capacity is 15+1. The "C" or compact model is modest in size for easy concealed carry. That with an MSRP of $499 is a good deal for a great gun.