Best Water Filter for a Bug Out Location
Kevin Felts 08.23.18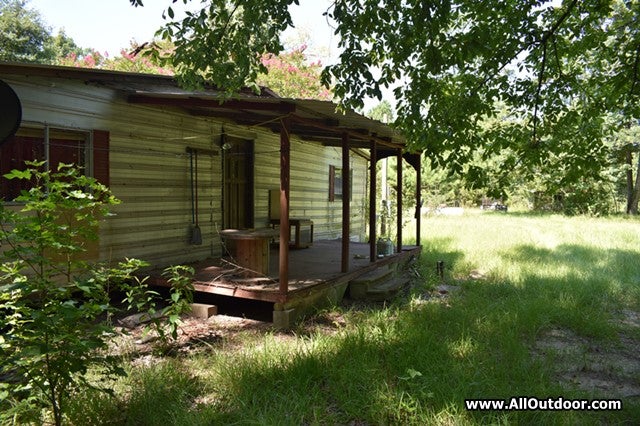 What is the best water filter for a bug out location?  The term "best" is subjective.  The best water filter for one person may not be the best for someone else.
For the sake of discussion let's narrow our search to water filters which can be easily found.  This means someone can get on the Internet, do a search, buy online, and have the product delivered in just a couple of days.
Let's also focus on water filters that are easy to set up and use.
Next criteria is the water filter can not have a pump.  Pump handles can break, so exclude filters that have a manual hand pump.
This leaves us with gravity filters.
Berkey Water Filters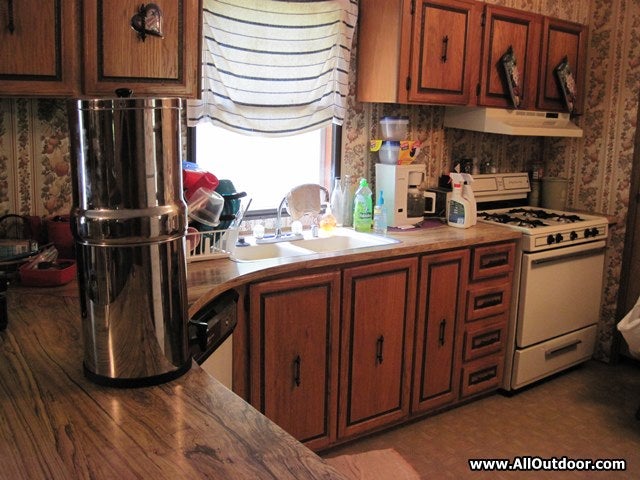 Let's start off with an admission, I like the stainless steel Berkey water filters.  Each black filter has an estimated life expectancy (based on source water) of around 3,000 gallons.  So four filters would provide an estimated 12,000 gallons of safe drinking water.
Stainless means rodents probably will not chew through the housing.  This manes them idea for storing at remote cabins.
Berkey model capacity, source Berkey Water:
Big Berkey: 2.25 gallons
Royal Berkey: 3.25 gallons
Imperial Berkey: 4.5 gallons
Crown Berkey: 6 gallons
Imperial Berkey can have up to six filters.
Crown Berkey can up to eight filters.
With the filters having a rating of around 3,000 gallons each, six filters would provide an estimated 18,000 gallons, and eight filters an estimated 24,000 gallons.
Berkey filters remove an estimated 99.9% of contaminates.
Sawyer PointOne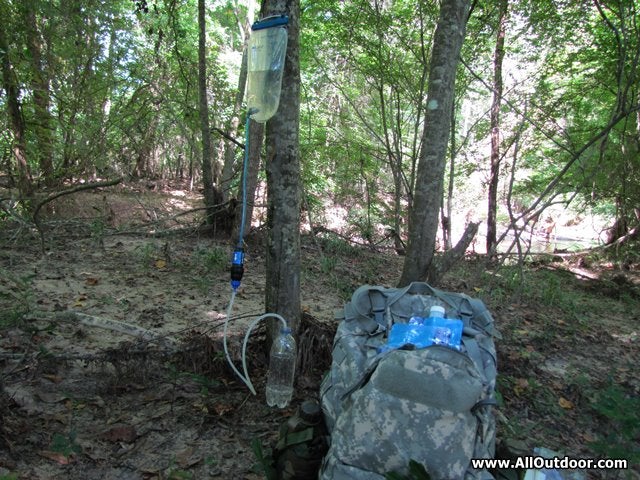 After using the Sawyer PointOne, it has become one of my favorite water filters.  Sawyer says the PointOne will filter an amazing one million gallons of water – depending on water source.  I would imagine filtering muddy marsh water would bring the filter to its knees.
When I ordered my Sawyer PointOne from Amazon I also ordered the inline kit.  The kit allows the PointOne to be attached to a water bag, such as a platypus bag. This allows water to be filtered on demand. During the power outage after Hurricane Harvey, the Sawyer PointOne was used to filter was from a creek that runs through the farm.
As of August 2018, the Sawyer PointOne personal kit – water bag and back flush syringe cost – cost 26.88 from Amazon and is eligible for Amazon Prime shipping. So for a little over $100, each person in a family of four could have their own personal water filter.
The bad news, the housing is made of plastic / polymer.  This means the filters should be stored in a metal container if they are left in a remote cabin.  Why a metal container? Because of rodents such as mice and rats.
Final Thoughts
Special mention to the Sawyer Mini and the Lifestraw.
The Sawyer Mini has a loyal following, but the flow rate of the PointOne beats the Mini hands down.  Will the Sawyer Mini get the job done? Of course it will.  For the price and performance, the PointOne is hard to beat.
Then there is the Lifestraw.  This is a lightweight water filter that belongs in every backpack.  The Lifestraw is so good, I included in the list Five Items Every Backpack Should Have.