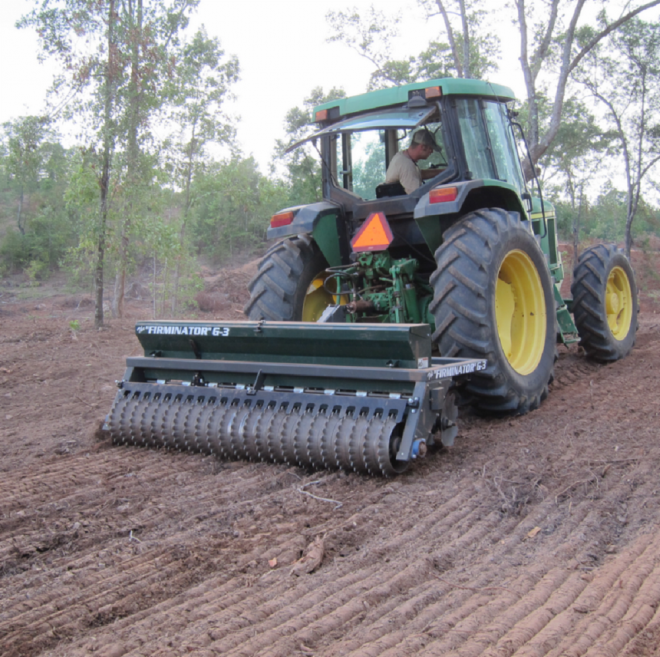 John J. Woods
Magnolia Outdoor Communications
THINK FIRMINATOR FOR FALL WILDLIFE PLOTS
Deer hunters you know better than most how summer time can get away like a bucking bronco let out of the chute. It's coming and it is coming fast. July 4th is past and the summer bake is about to hit us full force. That signals time to start mapping out work on fall food plots.
The do-it-now short course is this. Test your soils again. React to the results by adding fresh lime with the plan to apply the right fertilizers as necessary. If your plots are waist high in noxious weeds, then spray the appropriate herbicide now, then mow later after the burn down. If you can afford to run a heavy, deep disk on the plots after that, then do that. Fuel has never been cheaper than right now.
Prepping the soil base is essential. Once you power plow or double disk toward the end of August or first of September, just about dove season or Labor Day weekend, then really get serious about producing a fine seed bed. How? I wish every deer hunter, deer farmer, or wildlife manager had this piece of equipment to own or lease. It gets the job done.
The Firminator by Ranew's Outdoor Equipment, www.thefirminator.com is the one tractor pull behind piece of farming and food plotting equipment that does it all. The Firminator prepares the ground, plants the seeds, and cultipacks the ground afterwards. It is a three step process and this machine can do it. The most critical aspect of ground prep is the cultipack process.
Here in Mississippi my own deer land sits alongside the soil rich region of the Big Black River, one of the top big buck corridors in the state. However, the soil types are diverse and the long hot summers bake the soil into a hard pan like no other.
Even after disking twice the plots are often left with huge football sized clods that cannot be pulverized. The seed just sits in the cracks between the clods and unless we get good rains the food plot plantings get mixed results. This not so with a Firminator. It creates a smooth seed bed.
The other critical aspect about the Firminator is its Accu-Seed metering system. This device accurately measures out all the most popular food plot seeds. After the Firminator plants, then the next pass final preps the soil by packing the seeds at the appropriate depth for maximum results. If you want the best wildlife food plots ever, get a Firminator this season.