Public Land Goose Hunting
Ben Cole 09.16.18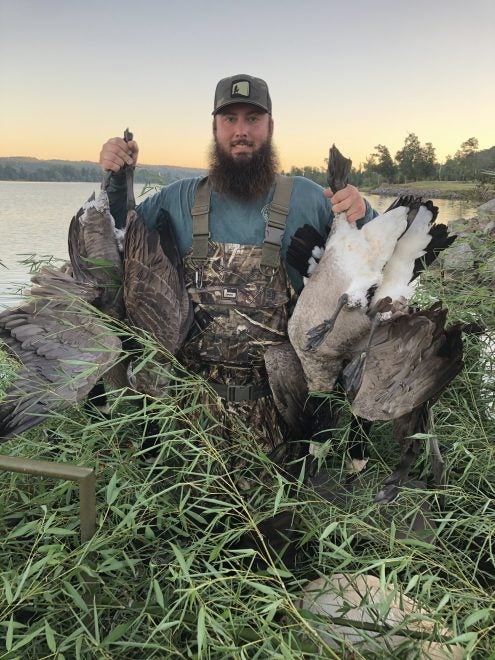 As day quickly turns into night, Jared Force and I find ourselves loading up decoys once again after eating pheasant that Amber graciously prepared. Hunting public lands can be very challenging at times and requires a lot of scouting. Prior to this hunt Jared watched these birds for several days seeing their flight patterns as well as favorite landing spots.
Gear List:
Remington Versa Max
Kent Bismuth
Banded Breathable Waders
Patternmaster Code Black
4:00 am comes quickly, which both of us overslept a little until Amber was kind enough to wake Jared up. Pushed for time we scrambled to load the rest of our gear into the truck. With the long boat ride behind us and decoys set we patiently waited for the birds to come off roost. Just like clock work they did everything almost perfectly. However the largest group landed several hundred yards away, but another group slowly made their way towards our spread.
As they approached, we gently clucked to encourage them to finish in the spread. With shotguns shouldered every shot produced another bird. Before the morning sun produced too much heat, Avery retrieved all of the birds without hesitation. Watching your dog work is one of the most rewarding aspects of hunting and keeps them in shape.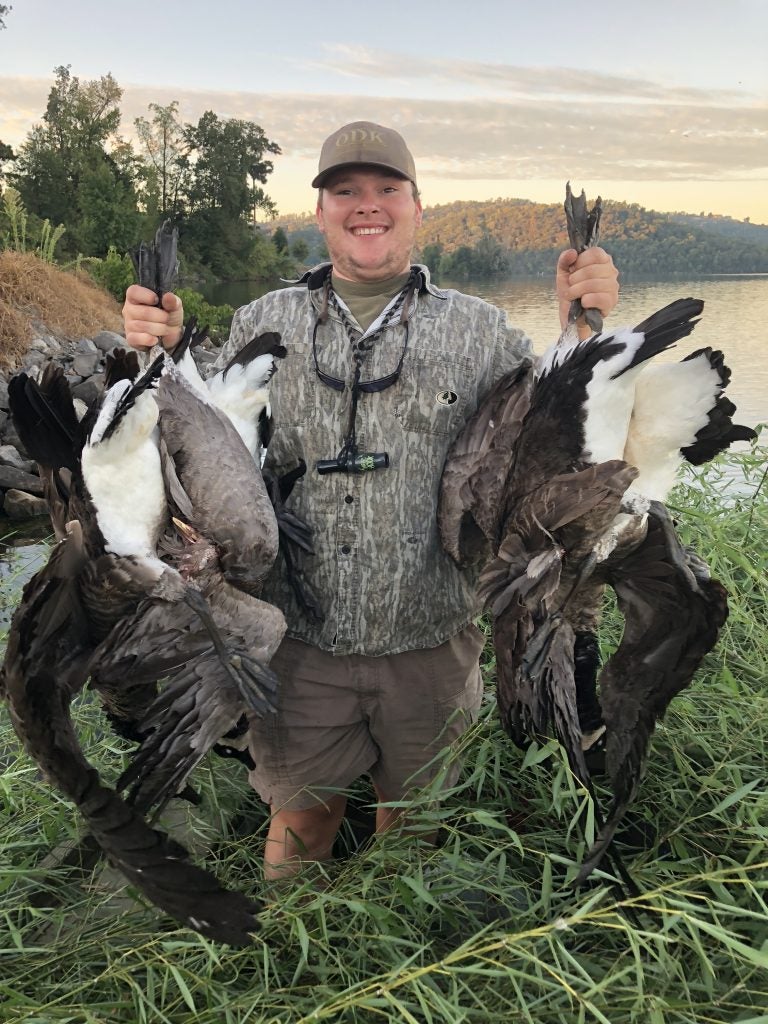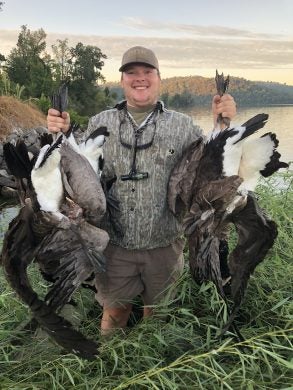 With the hunt coming to a close Jared and I set out to look for any sign of teal in the area for the next mornings hunt. However our efforts were shortened by a broken throttle cable which resulted in some fine ingenuity to get us home safely. You know having friends like Jared and Amber really makes a person feel appreciated, all of our endless conversations laughter and time spent in the blind makes memories that last a lifetime as well as a bond that cannot be broken.