ELCAN Optics Limited Time Inventory Sale!!!
Dickson 09.25.18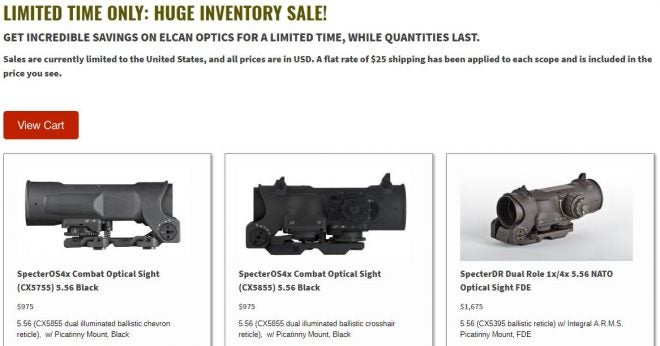 To those who are interested to purchase a combat-rated optic for their AR rifles and the like, now it's the chance. Armament Technology, the worldwide distributor for ELCAN Optics is having a limited time inventory sale directly on their website.
The SpecterDR 1/4x is a great optic for anything from CQB to out to 500-600 yards. They carry a MSRP of $2700 but now they're down to $1675 with shipping included. While the SpecterDR 1.5/6x would be great on a .308 semi-auto platform such as the FN SCAR Heavy.
Sale link:
https://armament.com/elcan-inventory-sale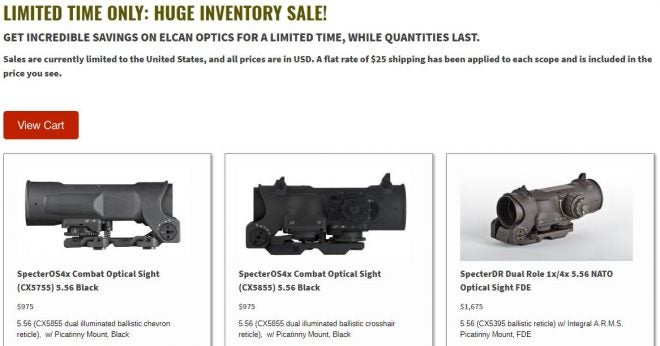 UPDATE: At least one Canadian ELCAN dealer, Go Big Tactical is matching the sale prices offered by Armament Technology to Canadian residents.
https://gobigtactical.ca/online-store-1/#!/Elcan-Optics/c/26927038/offset=0&sort=normal