No Charges for Man Who Mistakenly Shot 2 Cops
Russ Chastain 09.25.18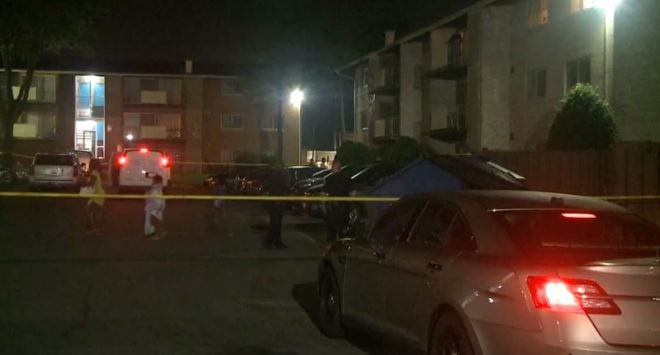 When police in Maryland went to the wrong address to serve a search warrant, they reportedly broke in the front door. Jolted awake by the sound of his home's door being destroyed, the resident responded by firing a shotgun blast as the door opened. His main concern was protecting his daughter from harm.
As the door swung wide, he realized that his home was being invaded by police, so he dropped his shotgun and began shouting to the officers.
He immediately drops that weapon, he immediately goes to the window and starts communicating, 'you got the wrong address, don't shoot my daughter, don't shoot my daughter.' [Prince George's County Police Chief Hank Stawinski]
Thankfully, police accepted his surrender rather than killing him, although one officer did fire one shot at the resident.
Two officers had been hit by the shotgun blast; one in the shoulder and the other in the hand. The homeowner was understandably concerned about the officers he'd hit.
What the community needs to know is that this man was devastated when he realized that he had fired upon police officers, and he was as worried about their safety once he realized that had happened, as he was worried about the safety of his own daughter.
Chief Stawinski announced there would be no criminal charges against the homeowner.
Stawinski apologized for the error and said he has halted executing search warrants until the department reviews its procedures, news outlets reported.
This is a good thing. Search warrants are so often executed in such a militaristic invasion manner, destroying private property in the process, that it's a wonder this doesn't happen more often.
The individual that we are targeting does not live at that address … a law-abiding, hard-working citizen of Prince George's County and his daughter were home at the point where we were executing that search warrant. He did not know there were police officers attempting to enter his apartment. That individual acted to protect himself and his daughter from what he believed to be a threat of home invasion.

It would be inappropriate to hold this gentleman criminally responsible for his actions.
Quite right, Chief. And will you be paying to repair his front door?