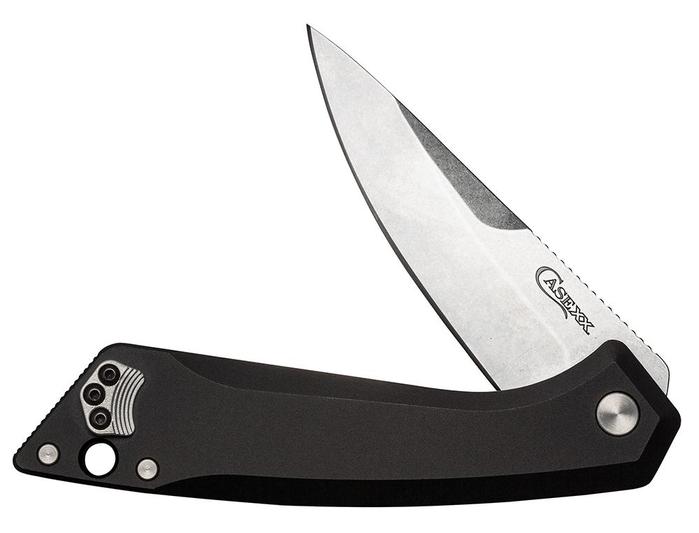 If you were on Family Feud and the category was "traditional knife brands" about 97% of respondents would say "Case Knives." Case has dominated the traditional market for decades. And while other production companies like case make traditionals, they have expanded their line up beyond small folders. Case, on the other hand, is known almost exclusively for their array of historical pattern folders with classic material handles like stag and jigged bone.
Case did try to to change this perception a few years ago with their Tec X collection (which, surprisingly, is still being made), a line up of knives with modern features like one-handed opening blades, locking blades, and aluminum and FRN handles, but the inexpensive, overseas-made, bland knives were as popular with Case fans as a hamburger is with a bunch of vegans. The Tec X blades were neither fair nor foul—they lacked the warmth and heritage of Case's popular lines, but they also lacked the fit and finish and blade steel needed to compete in the modern folder market.
Case has gone back to the drawing board one more time in an effort to capture new knife buyers, folks that look upon stag handles like they would a Model T—a reference to an older age. This time they have pared with Southern Grind. For those unaware, Southern Grind is a company launched by Zac Brown, a country music singer, that is focused on making high end production knives. They have made a number of fixed blades, including the well-regarded Jackal, and a handful of very expensive folders using some of the best material available. They are one of only select few production companies, for instance, that regularly make knives with damascus blades.
The collaboration between Case and Southern Grind looks like a win for both companies. It is a mid- to large sized folder with a 3.375" blade. The knife sports a flipper which runs on bearings, and the blade steel is the all-around excellent S35VN. The knife has a very modern lock design—the frame lock. If you removed the Case logo it would take you an hour to correctly guess this was produced in collaboration with the venerable institution of the knife world.
The CG01 ("Case" and "Grind") comes in two blade styles, a big belly drop point and a tanto grind. It also comes in two handle colors—a vibrant red and the standard issue black. The knife is much more expensive than the average case, coming in at $200 MRSP, while most non-special edition or exotic material Cases hit well below a $100 price point. On paper, there is very little to criticize. This is a good looking knife that has all the features the market is looking for, and the knife represents what is hopefully the beginning of an exciting period of collaboration for Case and Southern Grind.
IMPORTANT INFO:
What: Case/Southern Grind CG01
When: Available Now
Price: $199.95
Made in the USA: Yes
Specs: S35VN steel, 3.375 inch blade length, 4 ounces
Highlights: A Case with modern steel, deployment method, and lock

SHOP NOW