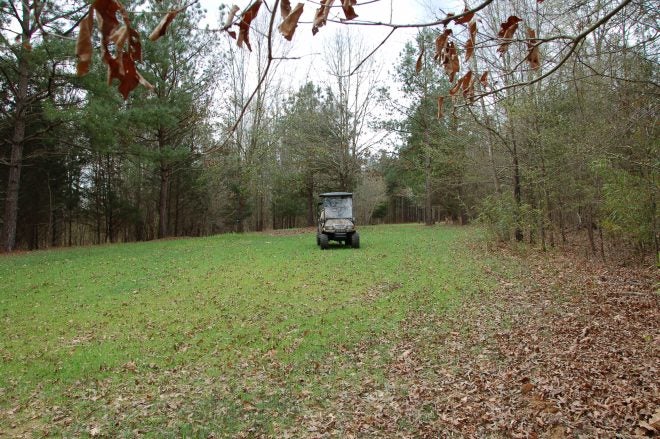 John J. Woods
Magnolia Outdoor Communications
WHAT EXACTLY IS LEARNED FROM TRAIL CAMERAS?
Few things have revolutionized deer hunting than the invention and application of wildlife trail cameras. Interestingly enough they were named "trail cameras" even though they are used extensively throughout wildlife habitats mainly to catch the white-tailed deer in their 24-hour a day behaviors.
Even though they are heavily used by most all deer hunters these days, what are we really learning from the information they gather? Does the average deer hunter really know what to make of the data and how do they actually apply it to their hunting.
As odd as it seems, I have only met one solitary deer hunter that does not own nor does he use trail cameras. Why? "I don't have the time to fool with hanging, monitoring, and collecting trail camera data. I just go hunting and hunt what I see when I am out in the woods. As Hillary says, "What difference does it make now?" says Gary Starkey of Madison, Mississippi. "If I see a decent buck where I hunt, I don't care that it could have been on a camera a month ago." Without a doubt such thinking is in the minority.
Trail camera data is definitely useful to hunters that use them, if and only if, they really commit the necessary time to analyze what is in the photos they have gathered. If you're just looking at deer pictures, then you are not learning a thing about the deer you could be hunting.
Let's say you put your camera out on the edge of a food plot a month before the season opens, which is now in most areas. That camera picks up an assortment of photos of 10-20 deer, does and bucks, along with other assorted wildlife. In the photo are several does of different sizes and several bucks, a couple "keepers" as they say. So what?
Catalog what has been collected for the duration of time the camera was hung in that spot. Are the same deer showing up time and time again? What times? Are the same bucks showing up regularly, only during night hours, or has one or two bucks disappeared or maybe a new one has come on the scene? Can you age those bucks, and categorize enough about them to recognize them when hunting?
Do the same for all your cameras on your property, then cross reference the data. Has one or two "shooter" bucks moved around, or always on the same camera? If so, that might be the place to be hunting. If bucks move around, then highlight where they hang out the most. Keep studying your camera data and you will come to know your deer firsthand so you can hunt more effectively.