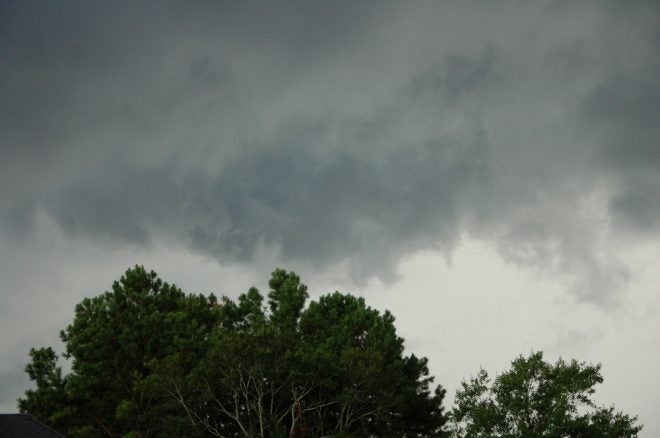 John J. Woods
Magnolia Outdoor Communications
ARE YOU ALL WET TO HUNT IN THE RAIN?
Some deer hunters never hunt in the rain, because they simply feel it is a waste of time. However, there have been some true trophy bucks taken over the years in a steady rain, so there might be something to it. As they say, "You can't kill a deer sitting in the recliner."
Rain? But what kind of rain? Hunting success can actually be amplified if a rain is not a frog choker downpour. Few hunters want to be out in a deluge or torrent of rain unless they are in a good tight, waterproof shooting house or sealed ground blind. However, a misting rain, or a light steady rain will not stop deer from moving especially if the barometric pressure is on the move either up or down.
On the positive side of hunting in a light rain, it tends to reduce the human scent element. If the winds are relatively calm, then atmospheric moisture will cause undesirable scents to dissipate quicker. Of course, all deer hunters should practice scent control anyway with appropriate measures like spraying down with scent killers and otherwise working to control or eliminate human related odors like gasoline, tobacco, and food odors.
A light rain also makes the woods much quieter if the moisture has been dropping long enough to soak the ground well. It may take a while for the leaves in an oak-hickory forest to get really damp and quiet but once the forest floor gets soaked, the walking becomes very quiet. Then just beware of walking through standing water. Go around it, but if you have to cross it, go slow making deliberate steps without sloshing through it making extra noise.
Some hunters question the effectiveness of a rain on deer scents and attractants. Without a doubt a steady rain can dilute ground applications of deer attractants, but hanging waterproof drip scent bottles can be effective. As it rains, the air seems to get "cleaned" itself and thus heightens the smell of doe and buck scents.
Are there any downsides to hunting in the rain? Sure. Conditions can be uncomfortable so dress accordingly. Hunt from a covered stand if possible. If you bow hunt, then wet arrow vanes can cause problems. Having a wet gun and scope are problematic too. Cover the muzzle with a piece of black electricians tape. Dry off scope lens often. Eyeglasses, too.
Deer do move in the rain. So do bucks. They live in these conditions all the time, so usual weather does not stop them. So, don't let a little moisture keep you in the recliner.