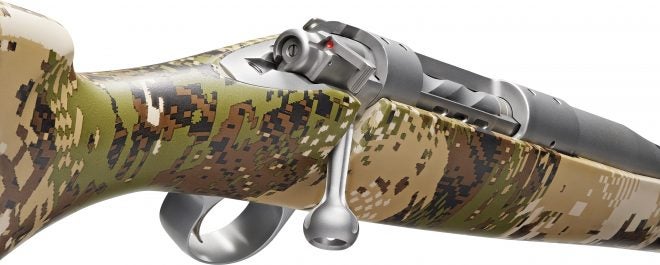 Kimber is beginning to announce some of the NEW firearms that they will have available for us starting in early 2019. On that short list of new firearms is the Mountain Ascent Subalpine. A rifle that combines the existing features of the Subalpine and Mountain Ascent models individually. The current asking pricing for this new rifle will be $2,082. Some of the highlights from this new introduction can be read below:
Fluted Bolt, Bolt Handle & Hollow Bolt Knob
Full-Length Mauser Claw Extractor delivers Superior Controlled-Round Feeding & Extraction
Muzzle Brake & Thread Protector, 7/16×28 Thread per Inch (TPI)
Reinforced Carbon Fiber Stock in soft touch Gore Optifade Subalpine
24″ – 26″ Fluted Barrels

Although the asking price for this rifle is going to be pretty hard to swallow for a lot of consumers, one thing that is great about this model is the cascade of premium components and features. Aside from the list above, this rifle boasts a Match-Grade chamber, barrel, and trigger. You also have a threaded muzzle with a factory muzzle brake installed. You have the option of running the package as is, or you can remove that and add your favorite silencer.
To start, the Kimber Mountain Ascent Subalpine is going to be offered in just 5 calibers. While all of these cartridge chamberings may not be mainstream popular, they absolutely draw attention from western, big-game hunters. All of those cartridges can be read below:
.280 Ackley Improved | .280 Ack. Imp.
.308 Winchester | .308 Win.
.30-06 Springfield | .30-06 Sprg.
.300 Winchester Short Magnum | .300 WSM
.300 Winchester Magnum | .300 Win. Mag.

With the type of quality that is inherent in all Kimber rifles, what do you think? Is this something that you would not mind hauling around a forest and mountain side in pursuit of big-game? Or does the price still have you left in sticker shock? Let us know your thoughts in the Comments below! We always appreciate your feedback.