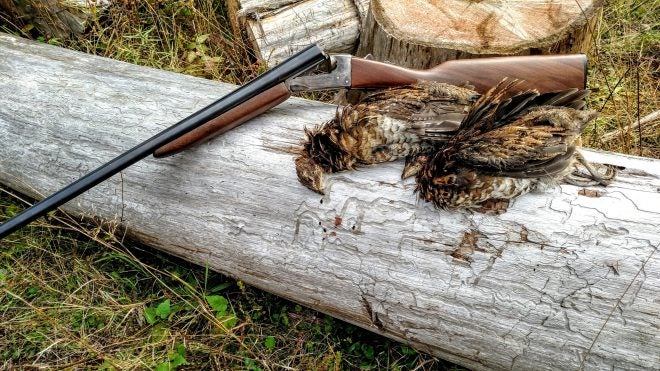 When it comes to hunting grouse, locating them is often the greatest frustration for hunters. Most states in the Midwest are coming off the peak of the grouse's typical 10-year cycle. What this means is grouse populations, drummings and sightings are significantly down in comparison to previous years. The Minnesota Department of Natural Resources recently reported for example that 2018 is down 28% in its drumming counts while in 2017 it had been up 57% from 2016. This does not bode well for grouse hunters, but you should not feel defeated yet. In the 10-year grouse cycle we are still near the peak, albeit down from previous years, and if you are willing to think outside the box when it comes to scouting you can still bag a grouse. Many readers, and myself included, may catch ourselves in the grind of work, life and all of the other never-ending commitments we find ourselves in. So although we all love the outdoors and hunting, we often cannot hunt or scout as frequently as we should. So how do you ensure a successful grouse hunt this fall when your time is limited? You need to start talking to your area bear hunters! This sounds pretty counter-intuitive, right? Well, here are several reasons why bear hunters can help ensure a successful grouse hunt for you this fall.
Bear hunting season often coincides with grouse season in many states and so do the habitats for each animal. Serious bear hunters and guides spend a lot of time out in the woods. Either they are actively hunting or freshening up their bait sites. All this time spent in the outdoors and miles logged keeping bait sites fresh can provide valuable insight into the condition and size of an area grouse population. Bear hunters are traveling through heavily wooded areas, field lines and minimum maintenance trails or roads sometimes daily. This time spent afield affords them more opportunities to hear drummings and see grouse. This knowledge is always in the back of their mind, but since that is not the animal they are hunting there is no conflict of interest for you. I know from personal experience that being a bear hunter puts you right in the heart of grouse country. Bear hunters are valuable to you because often bear season starts before grouse season. Even if that is not the case in your state, bear hunters do much of their baiting leading up to their season. So you have knowledge about grouse before your season begins like any good scouter should. On the years I do not have a bear tag, but I still intend to hunt grouse it has served me well to know area bear hunters. Since I do not own land, all of my hunting is relegated to public parcels, and when I cannot get to my favorite public hunting area I let bear hunters scout for me.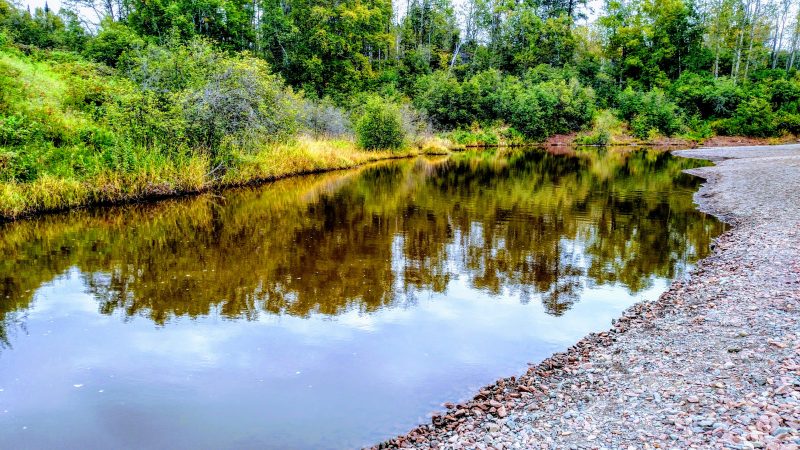 This tactic paid off big for me last year. By walking familiar trails and overgrown forest roads that had confirmed grouse in the area I flushed a covey of three grouse at once. I was able to bag two of the ruffed grouse with a side-by-side 20 Gauge with no assistance from a bird dog. I was just unable to reload in time to get the third one. For walking state forest roads and trails, I was able to be successful within one hour of starting my hunt. At this same time last year, reports local to my MN area were stating that hunters were unsuccessful and not seeing many grouse. Instead of falling into the negative majority of hunters, I was able to find myself in the positive minority of hunters by thinking outside the box.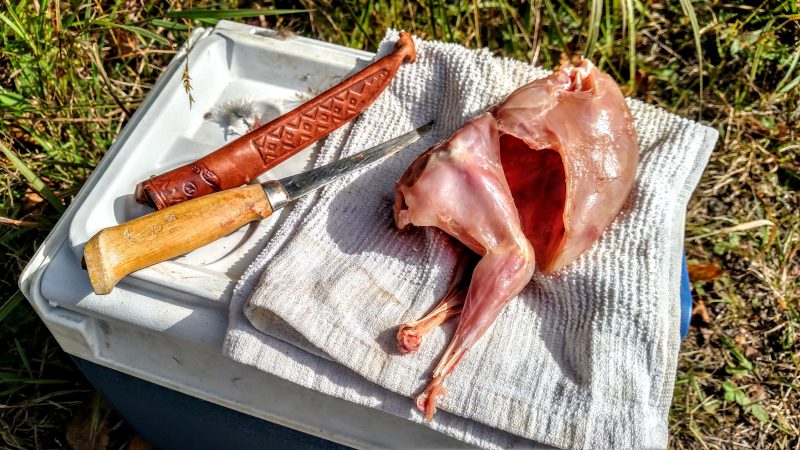 On this hunt last year I was navigating the woods alone, and did not have the advantage of a dog by my side. Since I lacked the advantage of having a bird dog and my grouse reports were from bear hunters running trails and dirt roads I confined all of my hunting to those same pathways. I could have very well spent a great deal of time in the woods and off these familiar trails, but my hunt would have likely been very frustrating, tiring and unsuccessful. For those who hunt grouse with a bird dog, I could only imagine the improved success rate. With no dog and no time to scout, I could have easily fallen into the party of hunters with unsuccessful exploits if I had not rubbed elbows with some area bear hunters. So visit local gun shops, talk to range buddies, hit up the local diner or even speak with area gas station attendants. Gathering some nuggets of knowledge from bear hunters could ensure your crock pot is a little fuller this year with grouse.