The Kentucky Department of Fish and Wildlife Resources recently posted some amazing photos on Facebook. It seems a Kentucky hunter got more than he was expecting when he spotted a buck with a passel of antler points and killed the whitetail deer.
Deer Rut Double Take: Check out this unique Ballard County harvest!

Bob Long saw big antlers when he took aim at his buck at a distance, but what he found upon recovery was astounding…

It's unclear exactly what circumstances led up to this buck's carrying around another set of antlers and part of a decomposing carcass. Regardless, it was truly a rare harvest!!!
"Unclear?" Well yes, it's true we don't have a play-by-play, but it's easy enough to figure out. Two bucks were fighting, and their antlers became locked together. This is not all that rare, and hunters have seen numerous photos and videos of rival bucks locked together.
This naturally intensifies their struggle, as they realize they must fight even harder — because now each is bound to his enemy.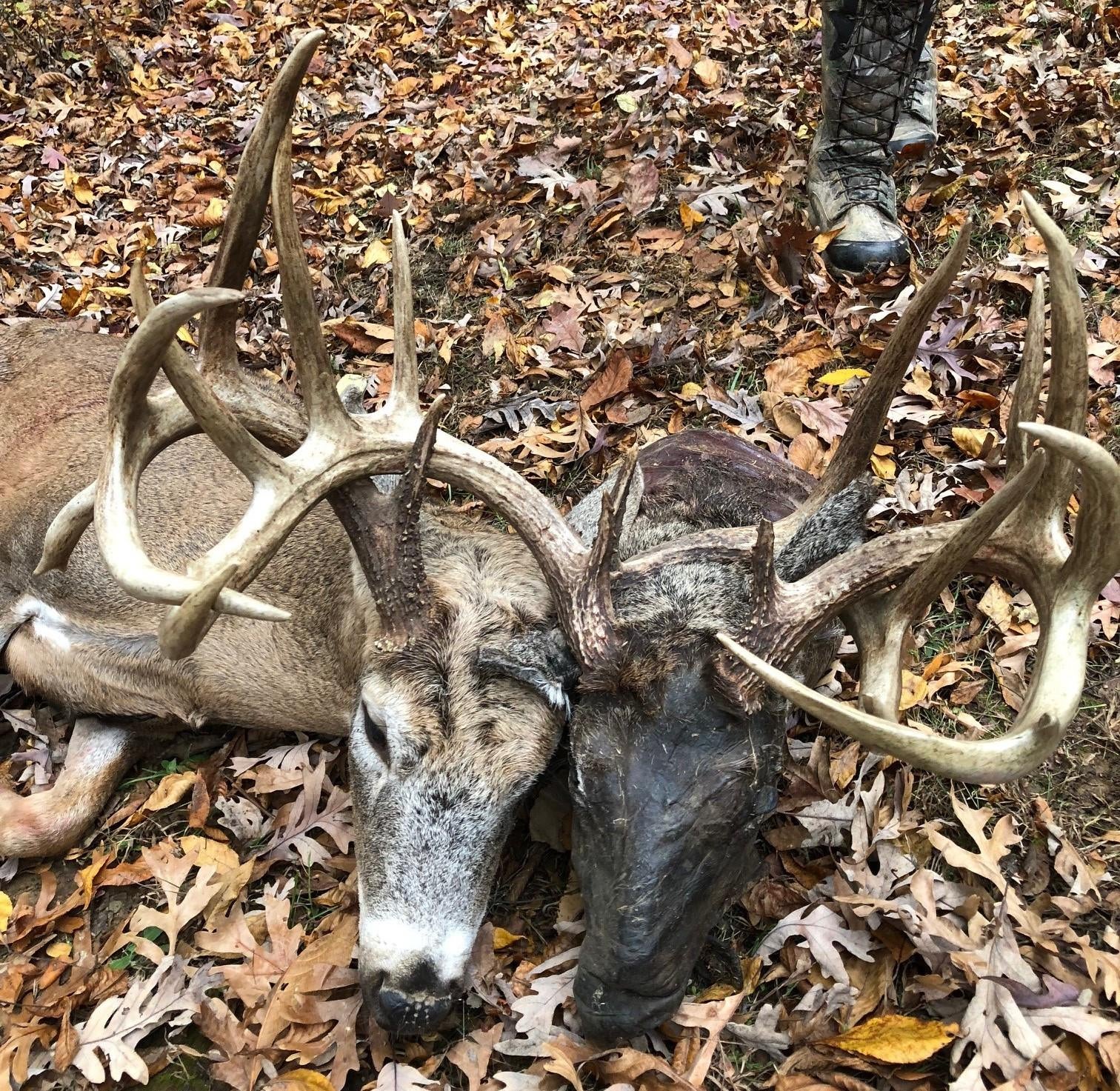 In a case like this, we can safely assume that one buck died during the fight, and that decomposition allowed the still-living buck to remove his rival's head and walk away.
Fortunately, the dead buck's head didn't prevent the living one from feeding, though it had to have been quite a burden to carry around.
Taking a buck like this is a hunting feat Mr. Long — and the rest of us deer hunters — will find mighty tough to repeat. Here's hoping he keeps them locked together when he preserves the moment with some sort of trophy mount.