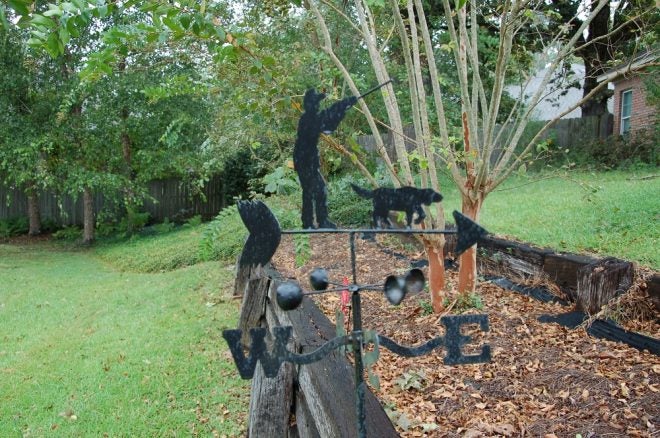 John J. Woods
Magnolia Outdoor Communications
DON'T BLOW OFF HUNTING WINDY DAYS
Hunting in a wind can be a mixed blessing. It certainly can challenge even the most adept deer hunters to sharpen their skills in playing the wind right, picking the best stands, and watching for downwind bucks that love to circle around. A strong wind might make deer hunting more difficult, but it certainly does not ruin the opportunity to hunt.
Honestly it has to be a really unusual hunting day for there not to be some breeze sifting through the trees or across the food plots. Air current movements are just a constant factor that deer hunters have to deal with all the time. However, a steady blow is another thing to deal with altogether. It can impact hunting success.
First and foremost, every deer hunter has to monitor and fully assess the wind direction and relative velocity every time they venture forth to hunt. Wind information can be obtained from a number of sources, and given our access to such information via handheld devices including cutting edge iPhones, hunters need never be without wind and weather data.
There are even iPhone Apps now that can tell you the exact wind information for the areas you hunt on a moment to moment basis. Check into the ScoutLook App or the Primos Wind App for installation on your phone. Of course, these can help you monitor winds while and where you are actually hunting.
At all times you want to pick a hunting stand location where the wind is going to hit you in the face so that deer in front of your position can't smell you. Of course, deer approaching from behind can catch your scent, so it is always a tradeoff. A cross wind can be most tricky to hunt, but again pick a stand where the prevailing breeze comes to or across your front.
Most hunters will have multiple hunting locations to hunt so that one or more stands can accommodate whatever wind is blowing. In places where this is not possible, then a ground blind may be an option. Set the stand back into the woods or habitat edge, brush it in, limit open windows and spray everything down with scent killing applications.
Deer do get spooky sometimes when winds are swirling or shifting all the time. You can often catch a deer with its nose in the air sifting for smells on air currents. Even so, a wind does not have to keep hunters at home. Just learn to monitor them and play them smart.