How to Properly Mount a Scope on a Rifle or Shotgun
Russ Chastain 11.27.18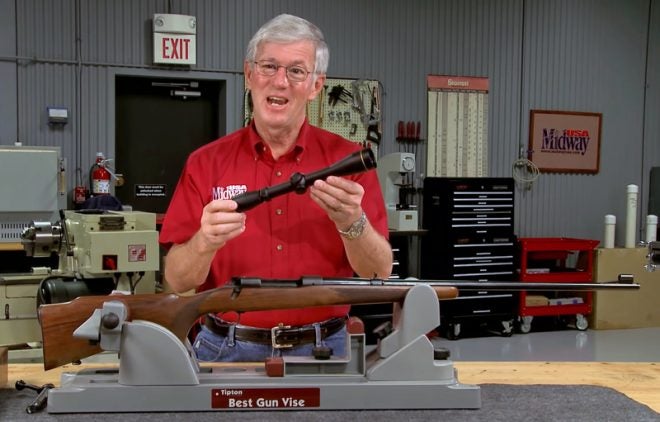 Larry Potterfield of MidwayUSA knows his way around guns, and he's not shy about helping to educate others. In this video, he demonstrates the proper way to mount a scope on a rifle or shotgun.
He goes about mounting the bases by removing the plug screws, degreasing the threaded holes, applying oil between bases and receiver, and using threadlocker on the screws. He even uses a torque screwdriver to tighten the screws securing the bases to the receiver.
After tightening the screws, you need to check to make sure your gun will function properly… sometimes the screws protrude down into the receiver, interfering with the movement of the bolt or other parts.
He even laps the rings to make their inside surfaces more uniform.
Check it out; even us experienced hands can learn a thing or two.