Paul Harrell on Different Kinds of Paper Targets
Russ Chastain 12.17.18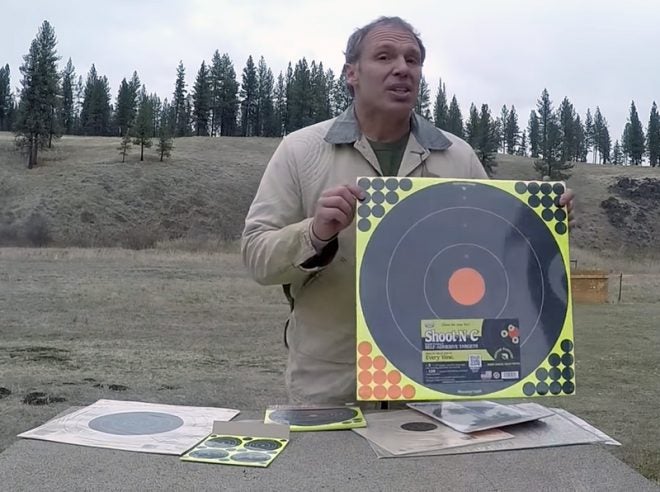 Paul Harrell is an experienced shooter and instructor who loves to shoot reactive targets like soda jugs and watermelons for his videos… but as with any pro, he knows about more than a few things. He said some viewers have recently asked him about different paper targets, so he takes on the topic, about which he says he could "go on all day."
Paper targets… seems like a rather simple topic. And the first topic is indeed simple. He simply points out the obvious: That regardless of whether a target says "rifle" or "handgun," you can shoot it with any sort of gun at any distance.
Duh.
But then he gets into practical considerations such as scopes vs. open sights, colors and contrast issues, and reactive targets such as Shoot-N-C. And there are more considerations than you might think.
Oddly enough, and although I'm not saying Harrell is the be-all, end-all authority on all things shooting (some folks seem to think so just because I find some of his videos informative), this video does contain useful information and I found it entertaining.
Hopefully, you will too.