Montana Decoy Company Struts Out a NEW Wiley Tom Decoy
Adam Scepaniak 01.14.19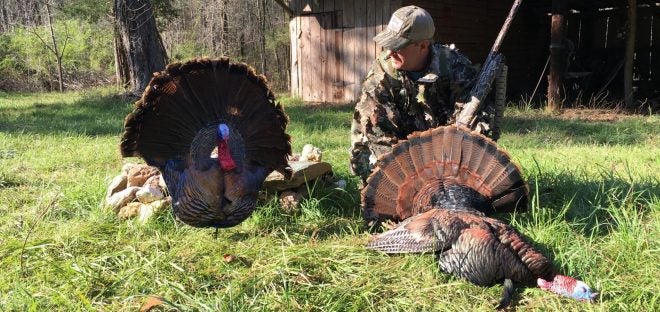 Montana Decoy Company has brought into 2019, what they are calling, a revolutionary reaping decoy! Like many of the decoy products that Montana Decoy Co produces this one utilizes HD imagery of actual wild turkeys. Tom Wiley, owner of Professional Marketing Incorporated, aptly named the decoy "Wiley Tom" (see what he did there), and goes on to further explain this new decoy.
As an inventor and turkey addict, I always have ideas bouncing around in my head. Once I had the basics for the Wiley Tom, it was obvious I needed to work with Montana Decoy on bringing this idea to life!
So Tom Wiley struck a partnership with Montana Decoy Co and this new decoy was brought to life. Weighing under two pounds and presenting tremendous realism, this decoy looks to be a potential winner once spring turkey seasons begin to open up. Some of the specs and finer details for this decoy can be read below as presented by Montana Decoy Co:
Extreme life-like detail on the head and eyes!

Folds up for easy carry with or without your real feathers

Carry bag for easy transport

View thru window for reaping

Extra tail feather slots allow for a jake fan

Special Real Wing feather sleeves add realism and detail

Purr-fect for fanning or reaping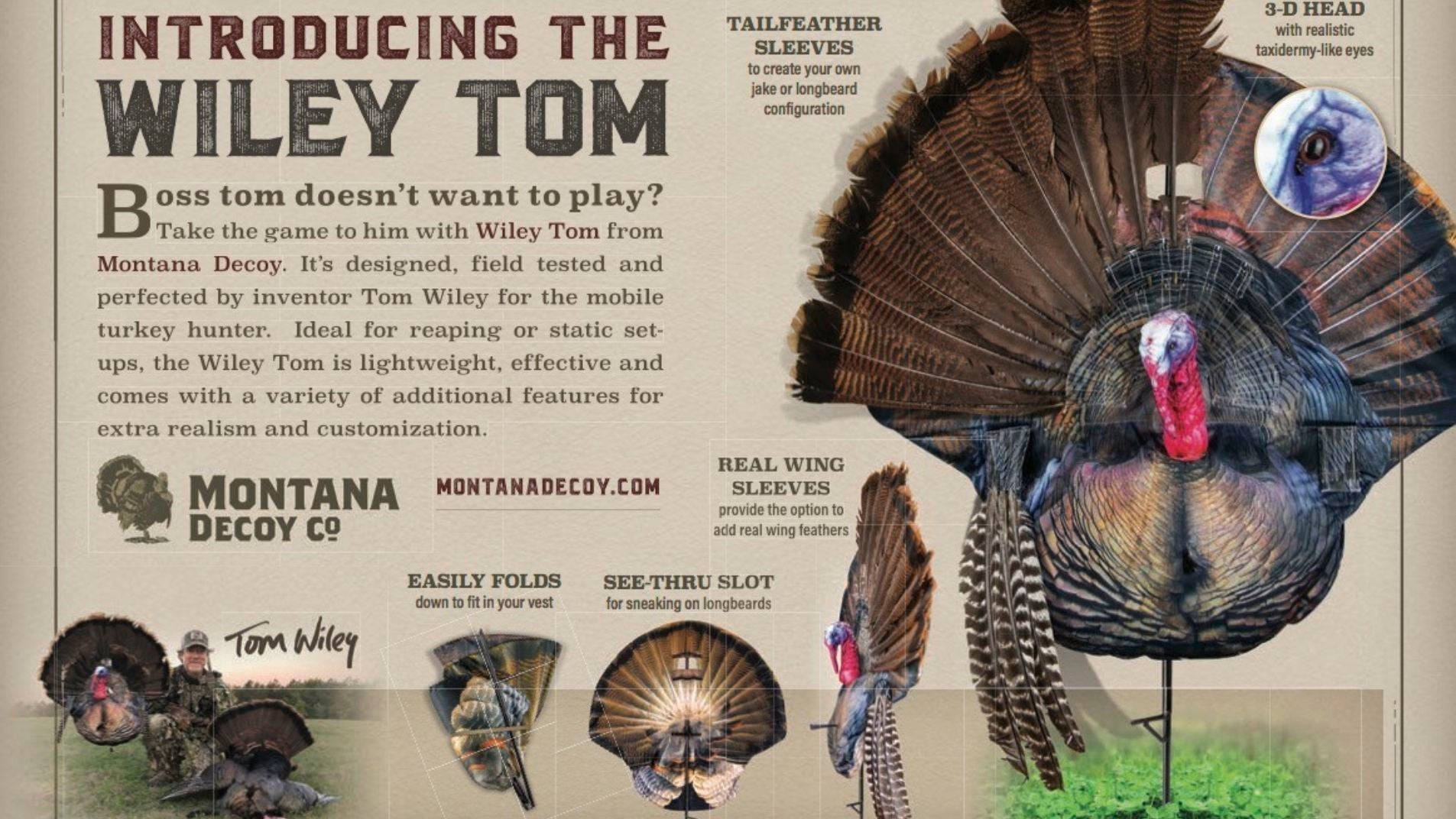 The MSRP for this decoy is currently benchmarked at $89.99 and can be found for sale on the Montana Decoy Co website. The President of Montana Decoy Co, C J Davis, had these words to share about the new decoy:
The Wiley Tom is another product that makes hunting gobblers more fun, interactive and productive. Products like Miss Purr-fect and Jake Purr-fect really made us a truly unique turkey decoy company. This new decoy makes sense for our family of decoys—but really, it's for our family of customers. We can't wait to see what it produces in the hands of avid hunters. It combines the best of all worlds and is truly customizable to a hunter's individual style, environment or preference to stay on the move or set up for up for an extended period of time.
For all of our turkey hunters in the audience, what do you think? Is this something you would be willing to try this spring on your next turkey hunt? Or do you have other decoys in your fold that you already rely pretty heavily on? Let us know your thoughts in the Comments below! We always appreciate your feedback.