Firebird Targets Deliver Lightning and Thunder
Oleg Volk 01.17.19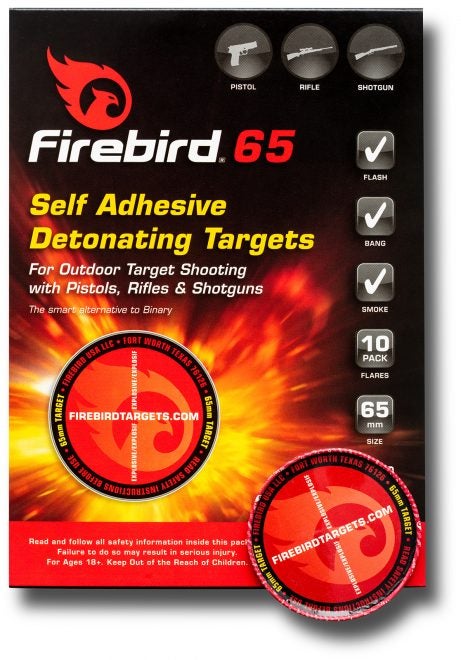 Available in Europe for years, Firebird boom and flash targets have just become available in America. A pack contains ten 2.5 inch platters packed in pairs. Each has a circle of adhesive on the back for placement on metal or wood backing.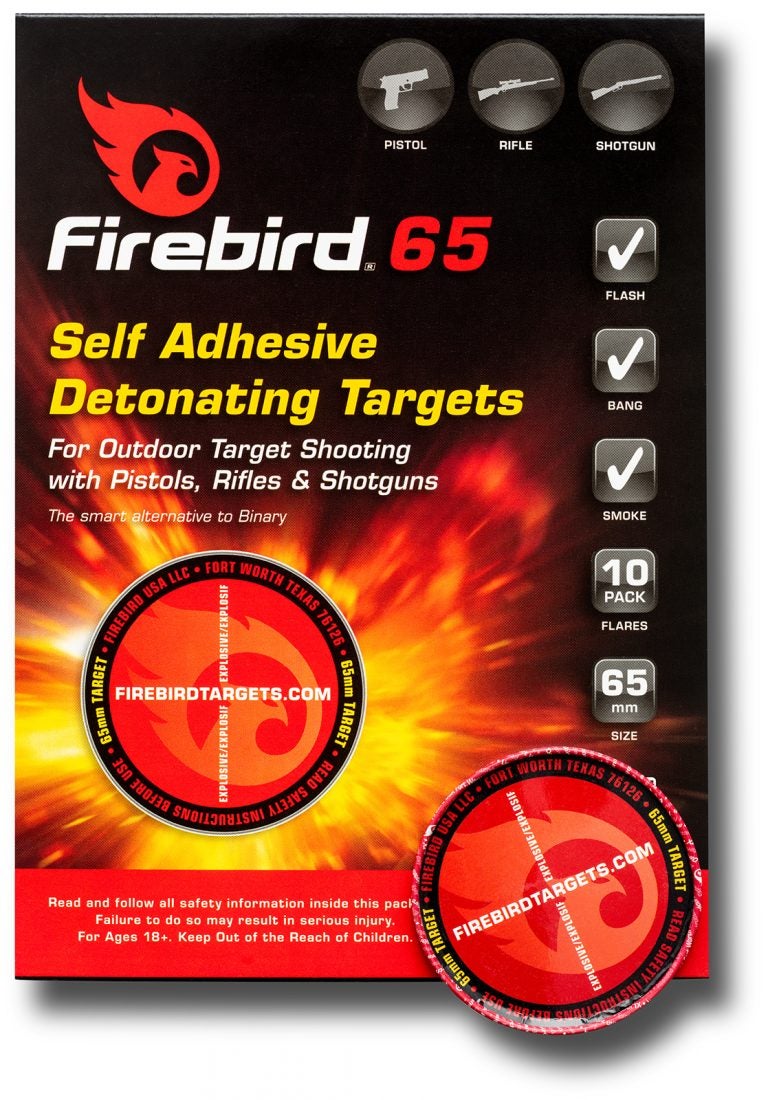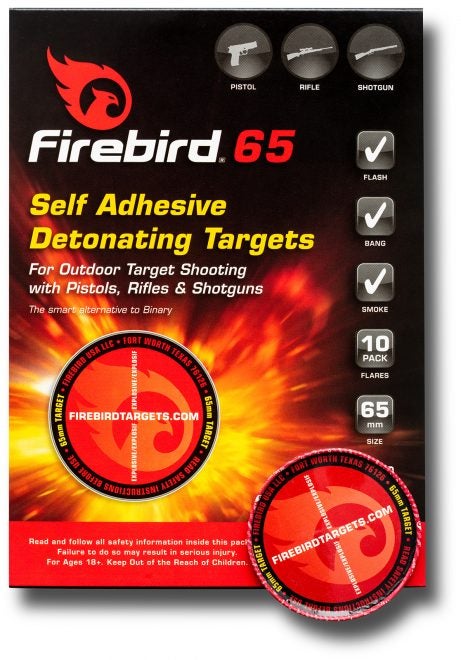 The amount of percussion depends on the backer and on the projectiles used. Hitting a platter placed on plywood with a pellet gun results in a spectacular conflagration, while shooting one on a steel plate with a shotshell returns a thunderous boom.


While The target does present some fire hazard — do not use it on a haystack or during a drought advisory — it's sparks generally burn out by the time they reach ground. Ten yards is ample for a safe distance.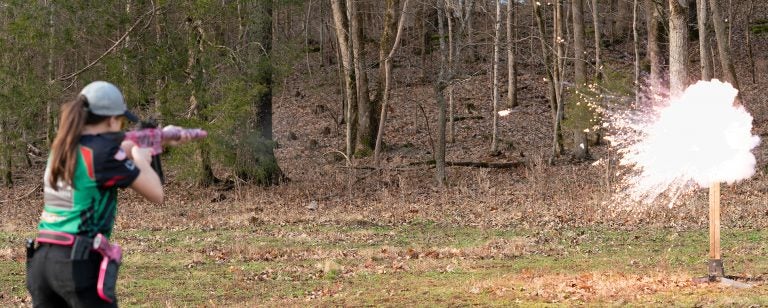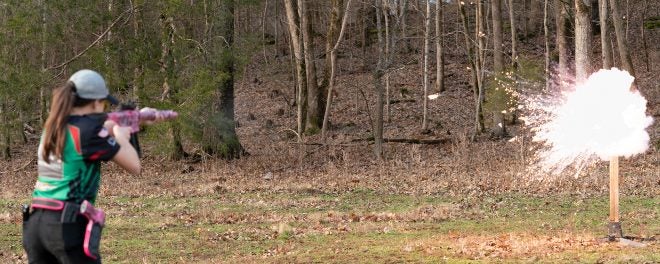 As the sound of the video above indicates, it's a terrific way to verify accuracy and to liven up competitive shooting in general. The targets cost about $2, a small price for the convenience relative to mixing binary explosives in the field. Firebird targets are non-explosive, and act more like the old-timey photographer's flash.
Firebird recommends placing them underneath sporting clays. In case of a miss, the target can be un-stuck from the broken clay and re-applied to another with the extra stickers now included in the box. We also found that hits on steel tend to knock the targets off the backing with lead splash. I would have preferred a much wider strip of adhesive on the back to counter that tendency. The best backing, for my taste, would be flat wooden or plastic pallets, since they provide good adhesion and also absorb the near misses without lead splash. The effect is spectacular, with minimal clean-up required.