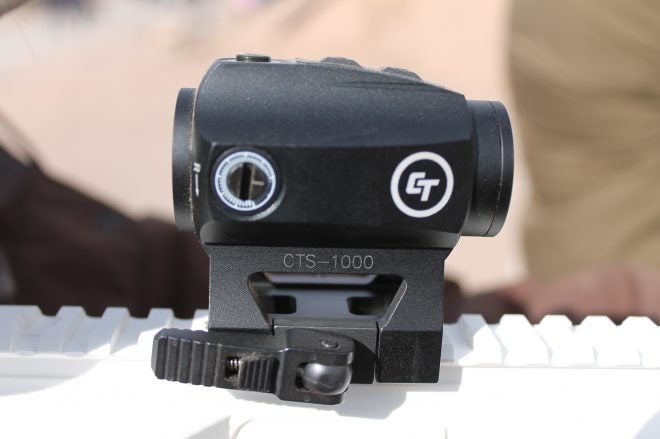 Crimson Trace is breaking new ground and stepping outside its former definition as a handgun laser company, in a big way, showing off 11 new scopes for long and moderate distance shooting as well as five new red dot optics. We visited with Crimson Trace at SHOT Show Range Day 2019, where Crimson Trace had booths at both the long and short range bays.
We tested out the CTL 5318 3-18x54mm long range model. It has a fully illuminated milliradian reticle with mil controls. Windage and elevation knobs have zero stop for setting the dials at "-0-" to match the rifle's zero. Every scope in the company's series starting with "3" and "5" is a mil/mil system. Close- and mid-range scopes are MOA-based. The CTL 5318 shown retails for $1,799. Buy direct or through dealers.
(Edit: As of Jun 2021, MRSP is shown at 1598.95. Get yours here.)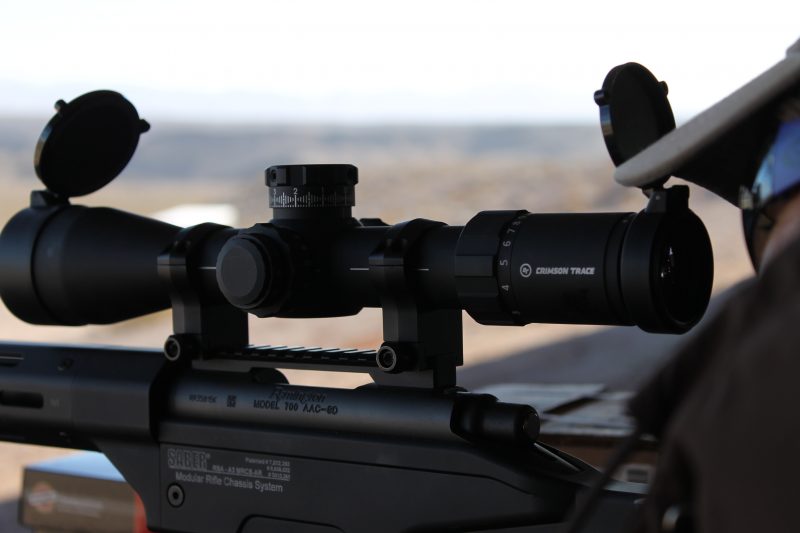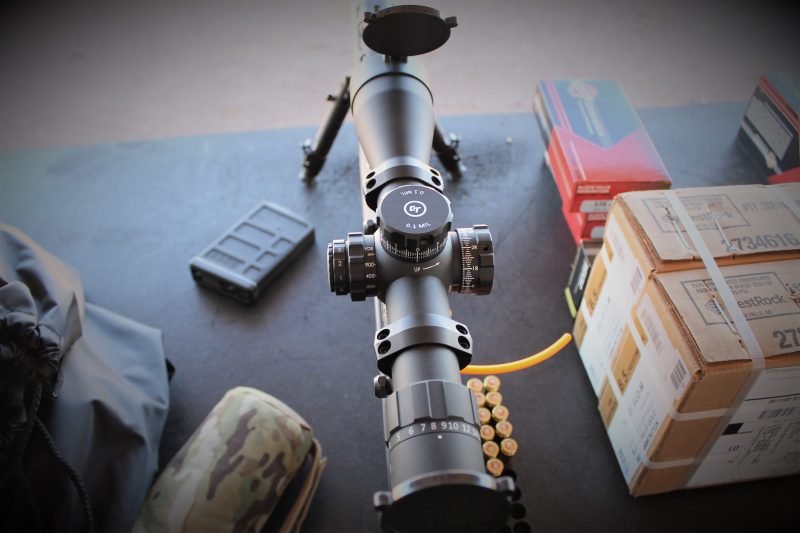 Coming soon is a series of three reflex sights for pistols. The prototype at SHOT worked well. It has a 3.25 MOA round red LED dot and an externally accessible battery case. Its mounting interface is what Crimson Trace calls "industry standard," without naming any of the current common patterns. When the CTS 1200 reflex sight comes to market, retail price will be $299.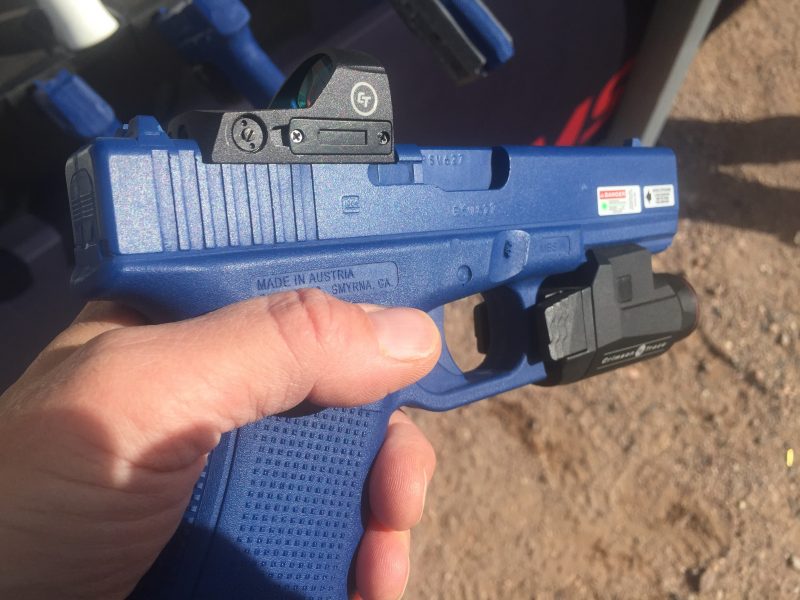 Also new in the CT lineup is a series of red dot and reflex optics for defensive carbines and shotguns. Mounting systems include rail attachments and quick-release styles, depending on model. Prices start at $299.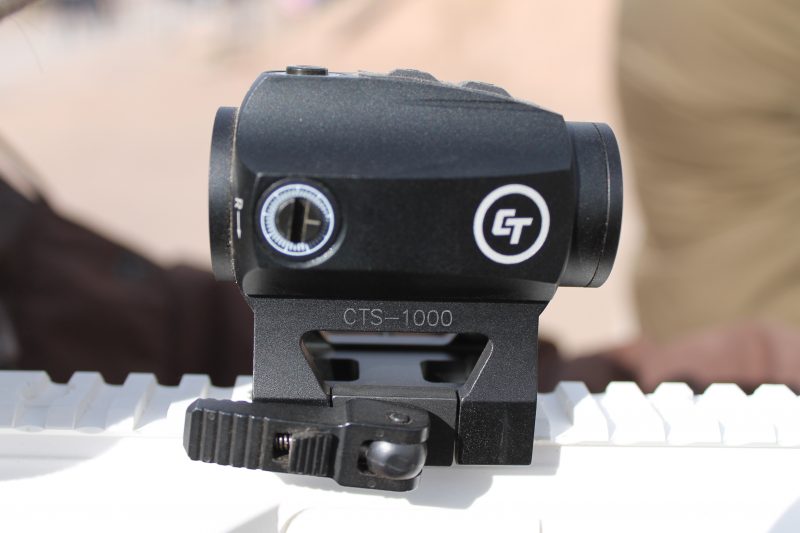 Crimson Trace is suddenly more than just that company that makes handgun lasers. With a full lineup of high-end and mid-range optics for both long guns and pistols, there's something in their range to appeal to just about any shooter.