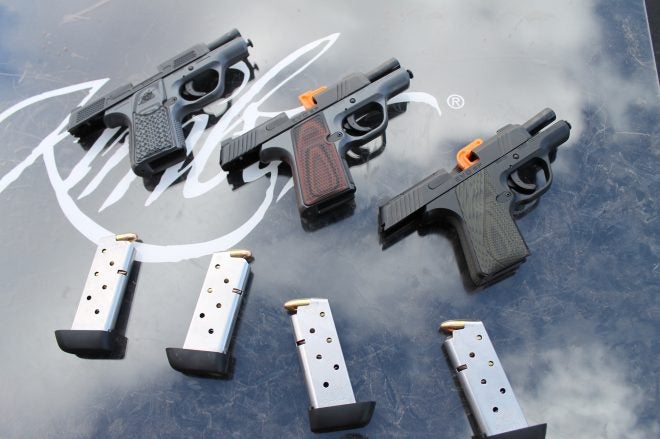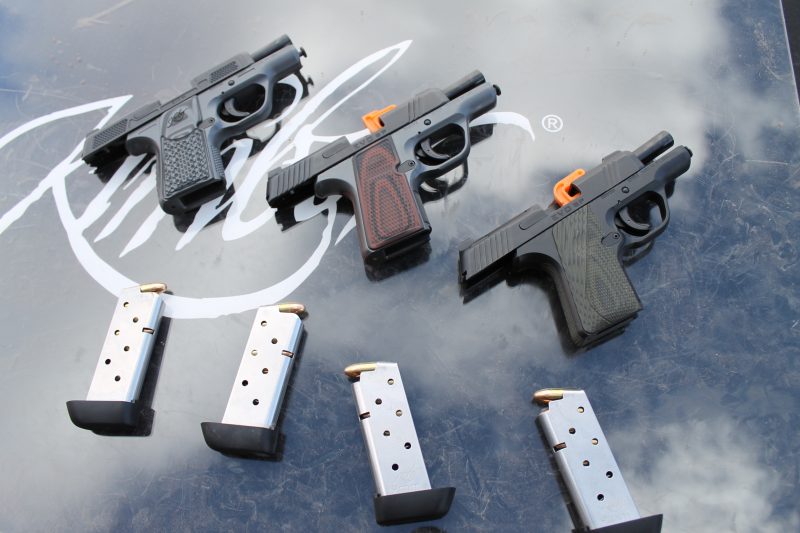 For 2019 Kimber has introduced a new line of striker fired 9mm sub compact handguns called the Kimber Evo. Four models are offered including one that is a custom shop exclusive.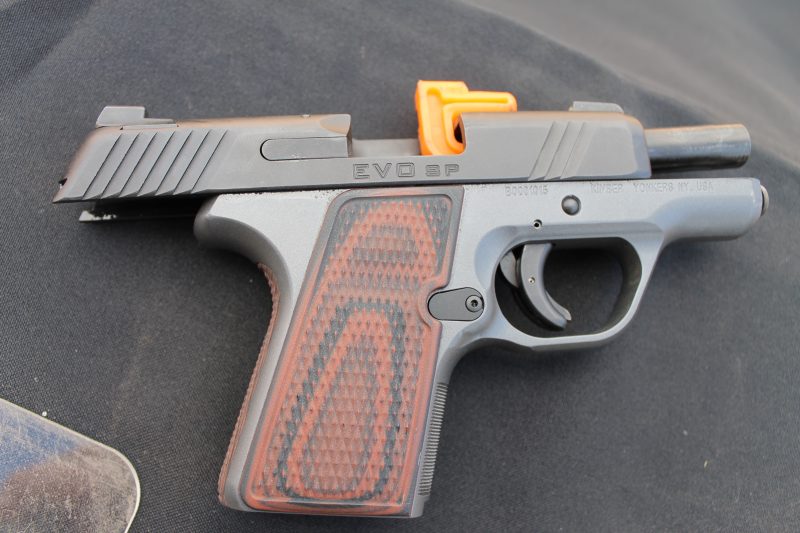 The four EVO variants are offered in 9mm only:
EVO SP (Two-Tone), MSRP $856
EVO SP (CDP) (Custom Defense Package), MSRP $949
EVO SP (TLE) (Tac/LE), MSRP $925
EVO SP (CS) (Custom Shop), MSRP $1,047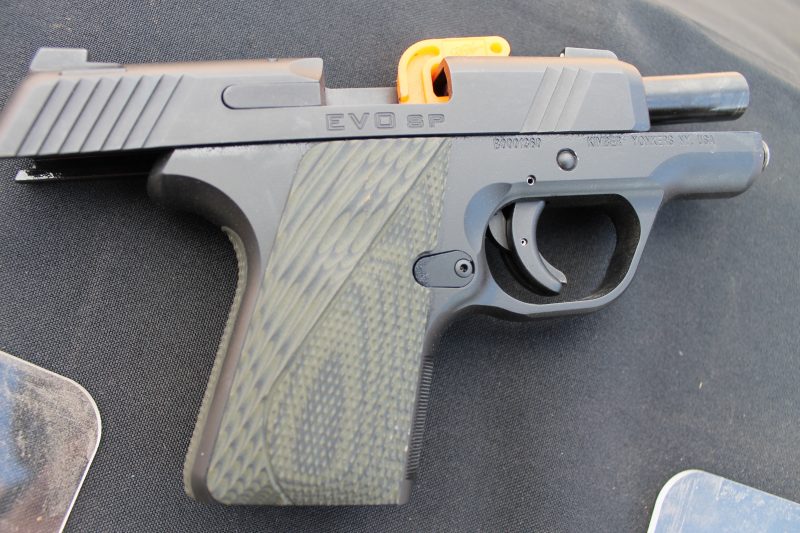 Each of the EVOs varies slightly in grip configuration, back straps, frame checkering, and frame color. All however, the have the following features:
–Overall height of 4.03 inches
–Overall length of 6.1 inches
–Width of 1.06 inches
–Barrel length of 3.16 inches
–Weight with empty magazine of 19 ounces (aluminum frame)
–TRUGLO Tritium Night Sights
–Factory trigger set at approximately 6.5 pounds
–Flush recessed crown barrel
–Striker ready indicator on back of face plate
–Loaded chamber indicator cut out on top of slide
–Magazines release can be changed to right or left hand operation
–RVO comes with two 7 round factory magazines, 8 round soon to be available
At SHOT Range Day I was able to shoot the complete lineup of the new EVO SP series except for the Two-Tone which was not available. All were easy to shoot and ran with no malfunctions. This new Kimber lineup looks to be a serious contender for those wanting a striker fired sub compact pistol in 9mm, all crafted in the style that Kimber fans have come to expect.