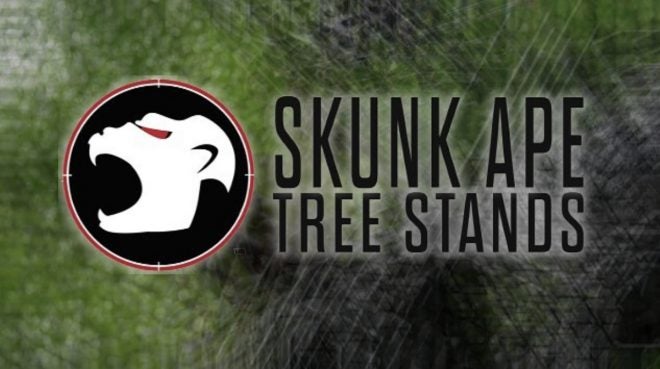 Hunting whitetail deer, wherever that may be, can become tiresome with lengthy sits in a stand. With comfort reducing as the clock ticks one might find themselves shifting frequently or deciding to call the hunt early. This can be the main cause of bumping deer or being caught in action, spooking that buck you have been chasing all season. However Skunk Ape Tree Stands have solved these problems while creating one of the safest stands on the market. With that being said, the use of a safety harness is still required but the stand is built to last in the test of time and abuse.
I noticed this company on YUDU  while scrolling through daily news feed. After doing some research the time had come to reach out in order to try one for myself. This stand is equipped with a seat, which has incomparable comfort, that rotates 360 degrees to maximize comfort as well as shooting opportunity. Furthermore the oversized platform, standing 20' over the ground, is ergonomically designed to provide hunters with sure footing despite the seat position.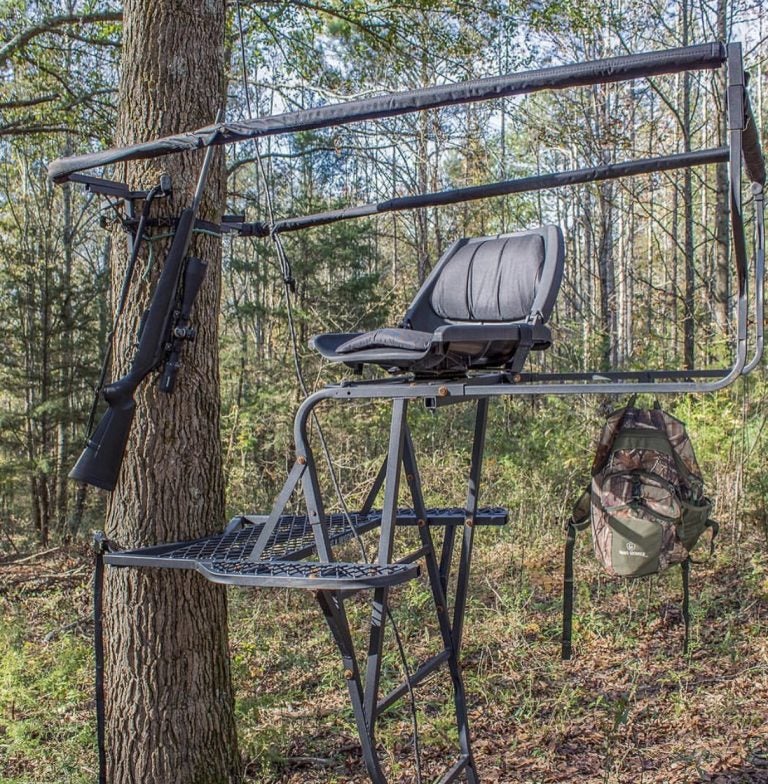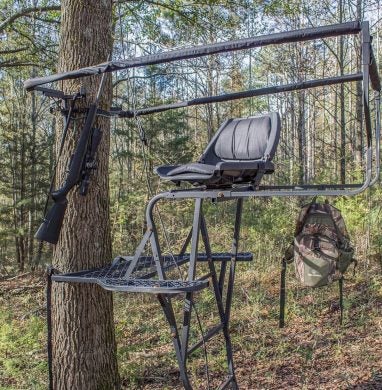 Speaking of safety this stand comes with two ladder braces, seat belt, and a safety rail that encompasses the entirety of the platform. Making it one of the safest stands out there when coupled with the use of a safety harness. The plan was to sit for several hours to see exactly what the Skunk Ape Tree Stand was capable of as far as comfort, stability and safety goes. Being a larger man I sometimes wonder about the structural integrity of any stand I venture into; however there wasn't any time this concern arose while climbing or being seated in a Skunk Ape. 
I was seated along a river bottom, notorious for harboring mature bucks, overlooking a hardwood flat that was loaded with acorns. As luck would have it the wind shifted bringing deer movement to a stop for the time being. With shooting light dwindling away I noticed a slight movement in the brush. Moments later a yearling and its mother stepped out to feed on the bountiful acorn crop. Knowing that this deer was so young the decision was made to watch the pair mingle while feeding feet from the stand. After I'd watched them for a little while, they decided to move along the flat, feeding their way to bed. I slipped down without a sound and eased back to the truck hoping not to disturb them.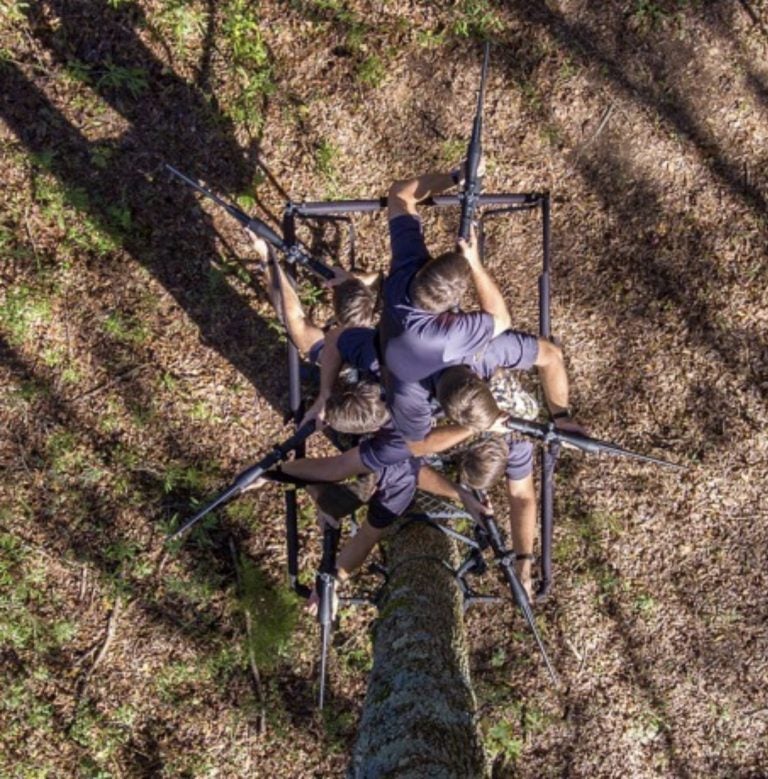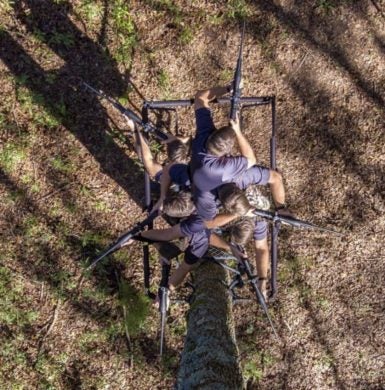 At the end of the week, several hours had been spent in a Skunk Ape Tree Stand which proved everything that had been said to be true. By far the comfort is far beyond expectations and safety wasn't an issue at any point in time. These stands are very well built and I will continue hunting from one as the years go by because I know that they are built to last for years. Also, John and Rhett are phenomenal to deal with and are very knowledgeable about their products. Not to mention they have spent years developing their products to the highest standards.