(SHOT Show 2019) Steyr Arms SSG M1 Precision Rifle
Dickson 01.26.19

Steyr Arms USA, along with its new corporate branding, debut the next generation SSG M1 Precision Rifle for the first time in the United States at SHOT Show 2019.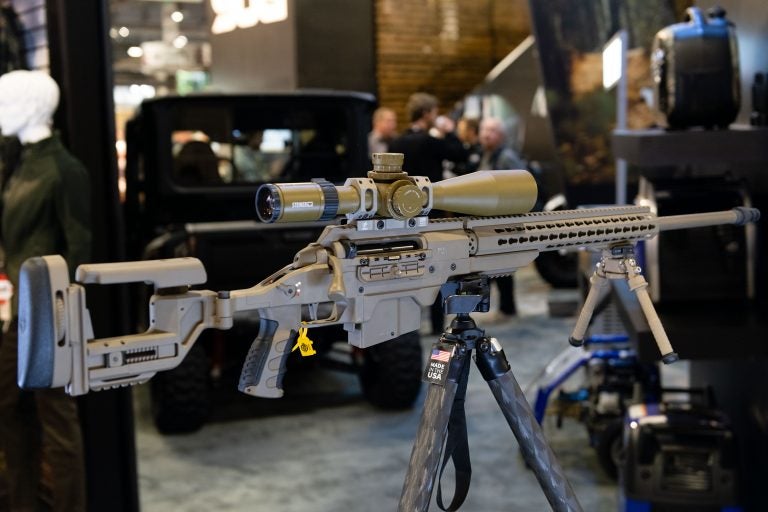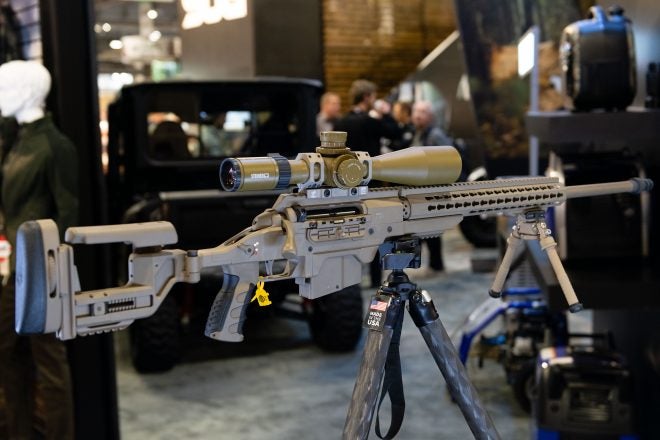 It was first introduced last year at Enforce Tac in Nuremburg, Germany. It replaces the SSG 08 (first introduced in 2008) by offering modern features such as quick change barrel system, metal magazine with left receiver cut out for allowing magazine change without moving the gun while shooting prone.
The rifle has been adopted by the Austrian Army, the Bundesheer, with a contract worth €1.6 million.
The redesigned folding stock now swings to the right and the top rail with 30MOA cant is machined onto the receiver. Trigger has been widened but it's essentially the same as the earlier SSG 08. They have incorporated ambidextrous safety levers with easier access by your thumb but the orientation is reversed (down to go safe, up to go hot) compare to an AR style rifle. AR-style dust cover have also been added and the rifle only comes in tan with option for either M-Lok or Keymod handguard.
Of course, it still features their signature swirled, cold-hammer forged barrel capable of sub-MOA and still maintain reasonable accuracy after thousands of rounds.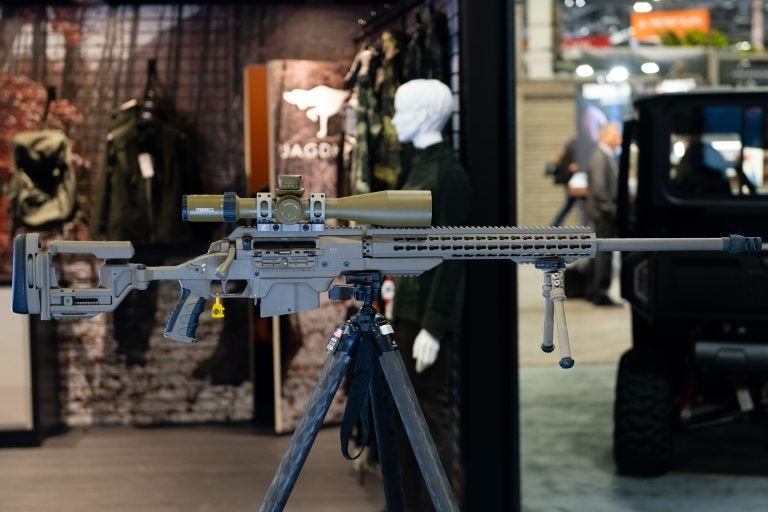 The rifle is available in .338 Lap and .308 Win with more calibers (such as .300 Win Mag) to be available as barrel kits later.
Those who know Steyr would have guess this rifle is not going to be cheap. With starting retail price $12,599 one must wonder who they are catering to when competing precision rifles from reputable brands Accuracy International or Sako can be had for less. That's almost double the price of the SSG 08 at $6195.00.
As a Steyr SSG 08 owner, I'm not looking to upgrade mine anytime soon.