(SHOT Show 2019) Walther Q5 MATCH Steel Frame 9mm Hands-On
Dickson 01.26.19

Walther did a great social media marketing blitz earlier this month on the release of Q5 MATCH Steel Frame 9mm pistol. They sent pre-production units to dozen of social media influencers so photos and videos were ready on launch date of January 1st, 2019. By the time you blinked, they were all sold out.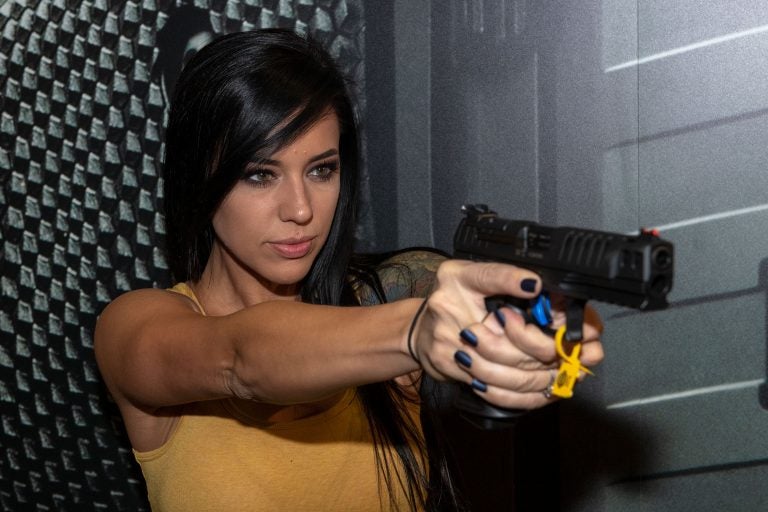 With tough competition in military and law enforcement segment, Walther instead wants to put their focus on sports shooters by creating the ultimate competition pistol in USPSA production & carry optics divisions by allowing the shooter to have faster follow-up shots. They did that by taking their already impressive Q5 Match pistol and switching out the polymer frame to a much heavier steel frame.
The result is a serious competitor to the ever popular CZ Shadow 2, except the Q5 is striker-fired so you don't have to worry about disengaging thumb safety and/or double action first shot. With a 0.1″ trigger reset, this pistol shoots as fast as you can run it. The gun feels extremely comfortable in the hand just like other Walther pistols which are renown for their excellent ergonomics.
Speaking to Dr. Peter Dallhammer, the product manager at Walther GmbH in Ulm, Germany (he was the chief designer of the classic P99 pistol and subsequently the PPQ series), he said they had to make modifications to the Q5 slide and barrel lug in order to work with a steel frame. This means the Q5 Match upper will not drop in to the steel frame.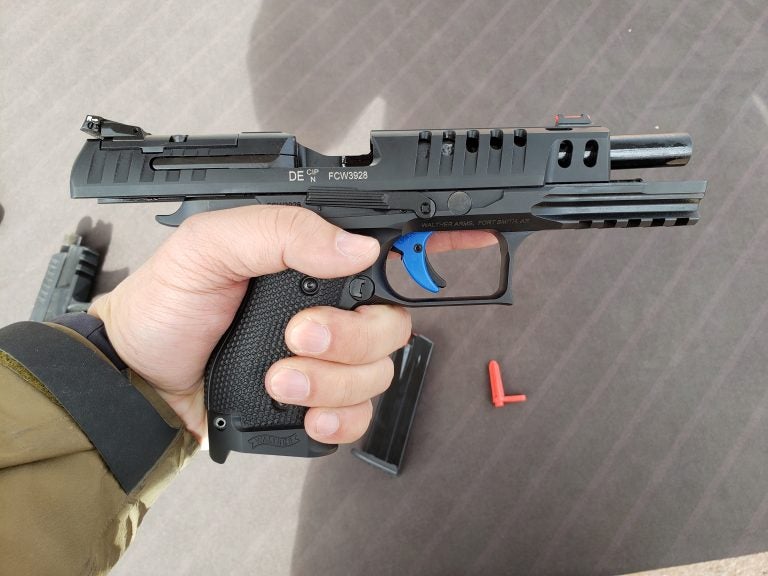 The steel frame comes in standard or pro version. The pro version features an extended, competition magwell designed to work with magazines extension pads.
To those who live in countries/states that only allow 10-round magazines, Walther do have plans to offer specially designed base pads that does not increase the magazine capacity while provides compatibility with the extended magwell. This will be available at a later time once they catch up with production.
Speaking of production, Walther was overwhelmed by the responses from both social media and at SHOT Show floor. They're trying to speed up production to match demand but steel does take longer machining time compare to softer aluminum and injection molded polymer.
I have spotted industry experts such as Ken Hackathorn, Rob Pincus and Larry Vickers checking out the pistol up close. This will be THE pistol to own in 2019 if you're a serious USPSA, IDPA or 3-Gun shooter so you better call your dealer now to get on the waiting list because it's going to be long.