(SHOT Show 2019) Sector Optics G1T2 1-8x Scope with Thermal, LRF, Wind Sensor
Dickson 01.29.19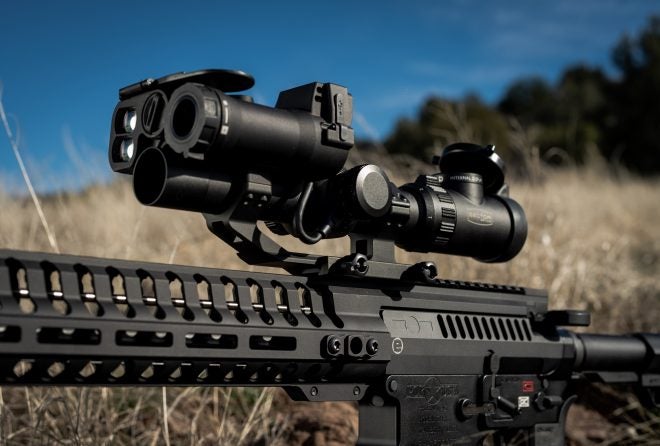 Sector Optics (division of Torrey Pines Logic) showcased their new G1T2 system which consists of 1-8x24mm SFP (Second Focal Plane) scope with embedded Thermal Imager (3-8x optical zoom), 1000m laser rangefinder and a wind sensor.
What makes this truly unique is it embeds the thermal image overlay in the 1-8x scope. It's easier to understand with this photo below.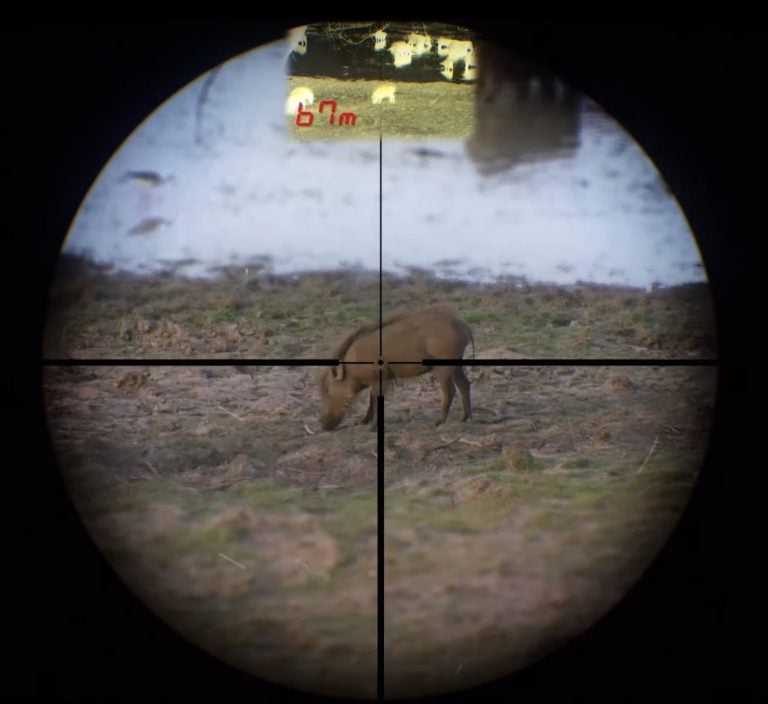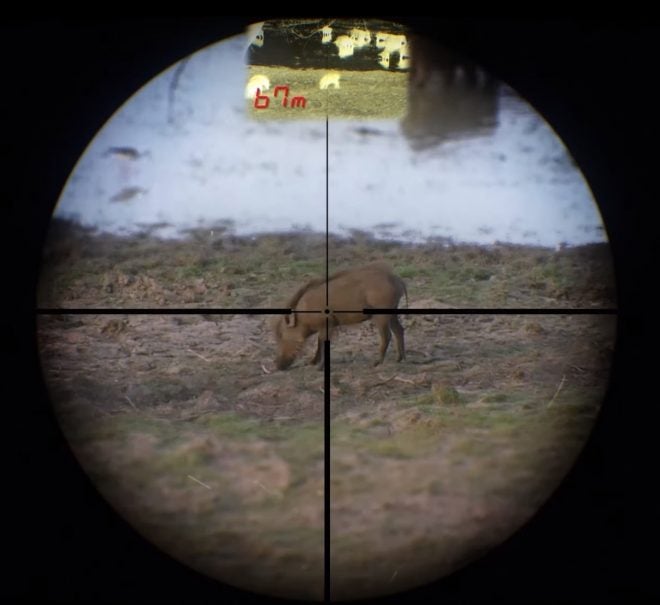 The thermal imager features 3-8x optical zoom that works independently from the main 1-8x scope. This means you can zoom in on the thermal and still maintain situational awareness on your main scope, and vice versa. This allows you to maintain a cheek weld and is always ready to take your shot.
It also features a 1000m laser rangefinder and a wind sensor. Pressing a button on top of the thermal unit lases the target and provides a wind reading at the same time.
It runs on 2 CR123 for 8+ hours of battery life or one 18650 rechargeable battery for 10+ hours of battery life. The unit also features a USB port for photo/video recording, power input and future firmware updates.
I had the opportunity to play with the almost-ready prototype unit at their booth. The thermal overlay works extremely well. While it is easy to see, it does not obscure the main image. Only the top thermal/laser rangefinder unit requires power (it connects to the main scope via a short USB cable) so in the worse case scenario should you run out of battery, the main 1-8x scope still functions.
It has a MSRP of $2995.00 and is expected to ship to dealers around March/April 2019.