Pistol Review: Springfield Armory XD-S Mod.2 3.3 9mm
Russ Chastain 02.06.19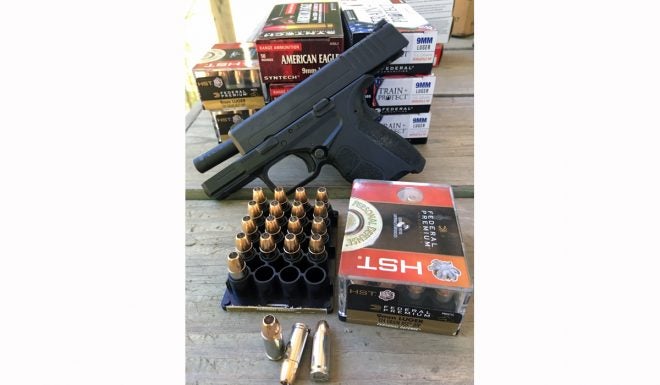 Last summer, Springfield Armory introduced the XD-S Mod.2 9mm, a new compact carry pistol which I wrote about here. Soon afterward, SA was kind enough to send me one to try out, and I've been carrying it ever since. Here's how the XD-S 9 Mod.2 treated me.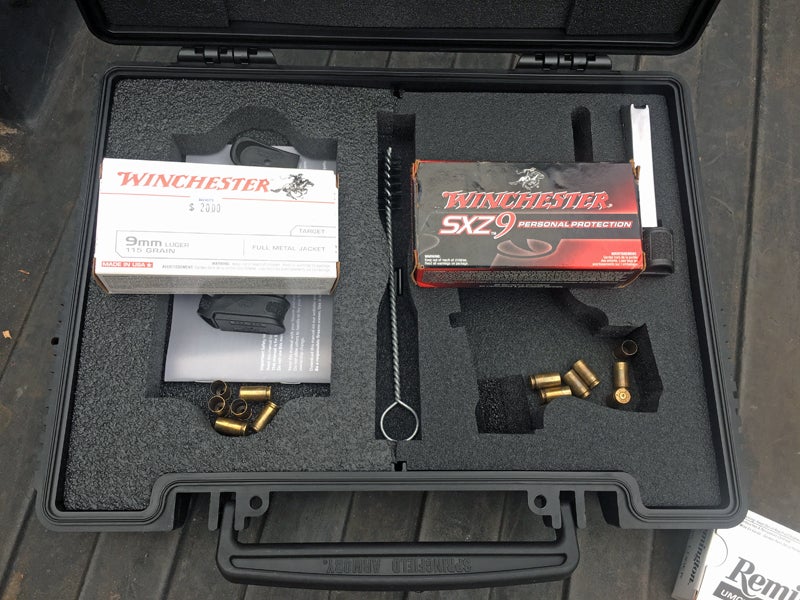 The FFL transfer was handled by Llesa at Old Tymers Gun & Pawn, and I couldn't be more pleased with the courteous, efficient, and thoughtful service I received there. I admit I don't spend a lot of time in local gun shops, but something tells me this won't be my last visit to Old Tymers.
The Reveal
When I opened the box — a large sturdy black plastic case that measures 15-1/2″ x 12″ x 3-1/4″ thick with a wide folding handle — I was impressed. The case is well-made of heavy plastic, with a pair of tough and easy-to-use protected latches. The swivel handle offers seven inches of width, making it easy to grab. And there's room inside the case for some ammo and other stuff, while the manual and other paperwork have a protected storage area so it doesn't get mangled.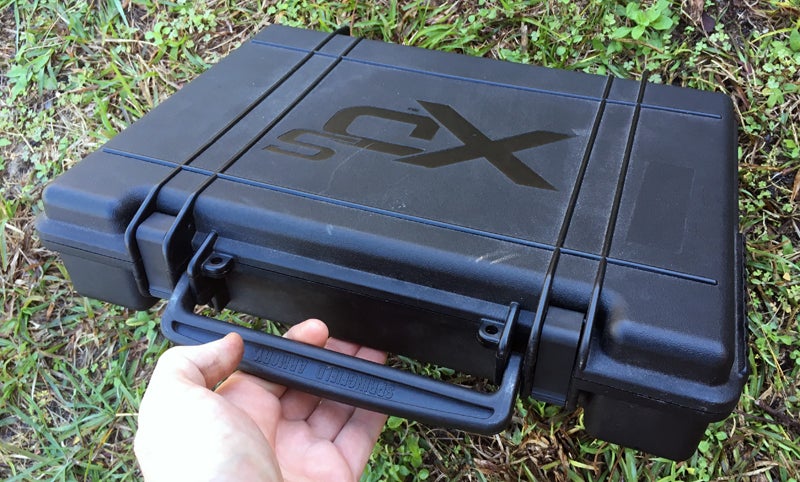 All in all, it's a thoughtfully-designed case which can be used with other similar-sized pistols if you so desire.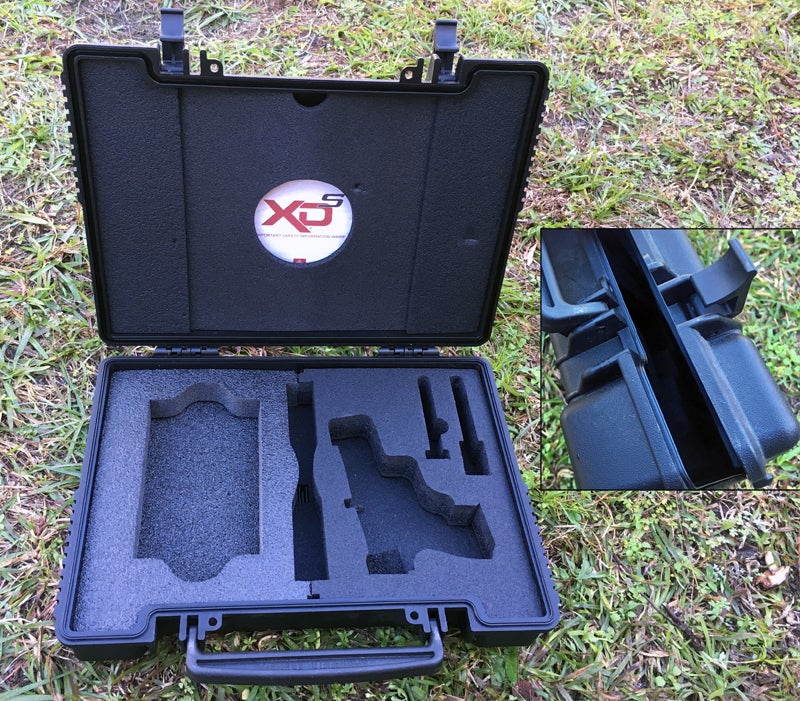 Along one side of the case, a 3.5-inch label proclaims it's "NOT LEGAL IN CALIFORNIA." Well, all right. For some reason, that made me smile.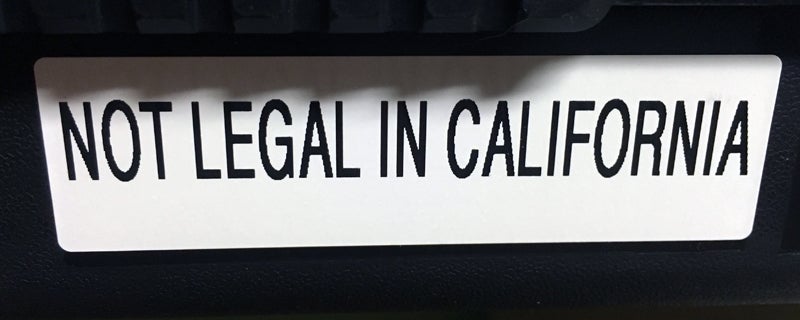 The Pistol
Inside the case was of course a pistol and the two magazines that come standard with it: one 7-round and one 9-round extended mag. I was pleased to also see an 8-round magazine; this is usually an option that must be purchased separately.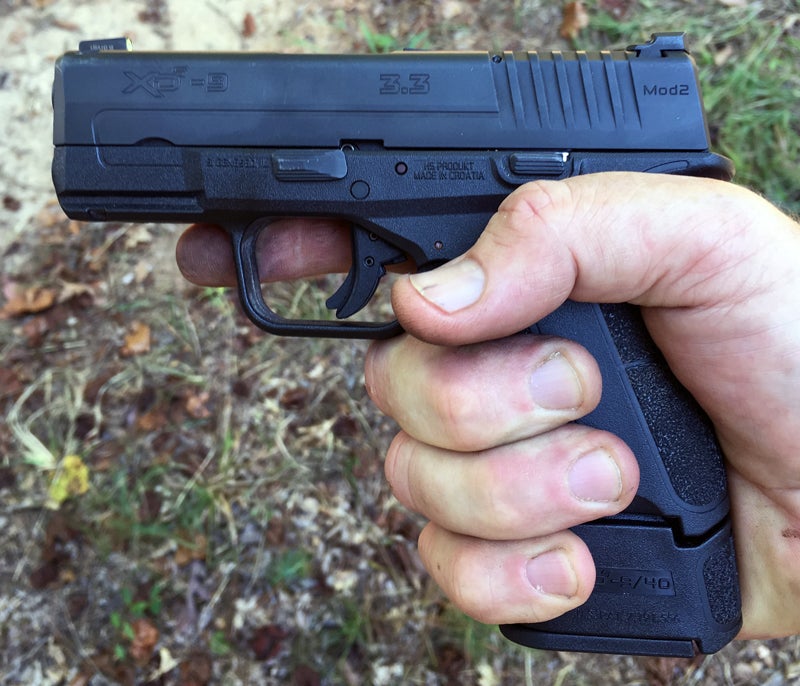 The pistol itself was not brand-new, judging by small signs of wear on the barrel & slide. It was clearly a loaner that had been tested before — no worries; it still looked great. It was a bit too oily, but that's better than not enough oil and easy enough to correct. Teardown is fast and easy on the XD-S Mod.2.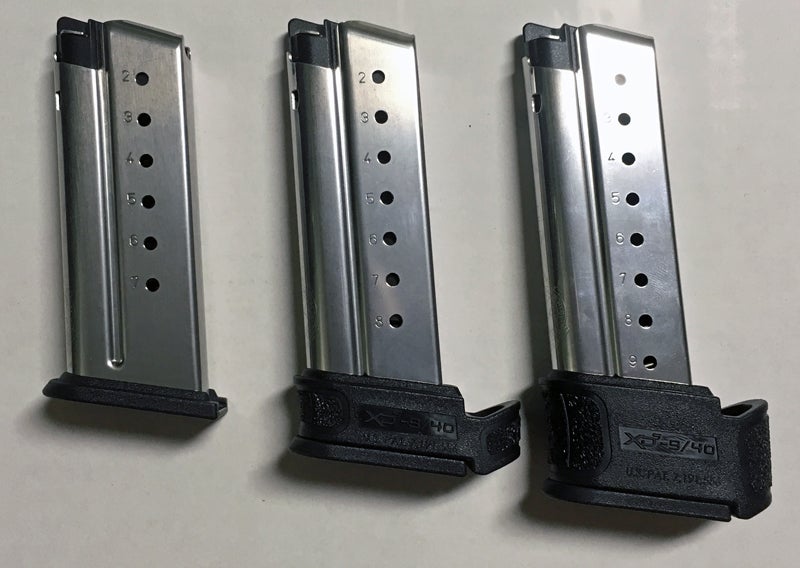 After a quick wipedown to get rid of the excess oil, I found the new pistol comfortable in my hand. The trigger guard offers good clearance in front of the trigger, and a shorter trigger reach than the Kel-Tec PF-9 I carried for years. Trigger-wise, this means folks with shorter and/or larger fingers will most likely prefer the XD-S Mod.2 9 over the PF-9.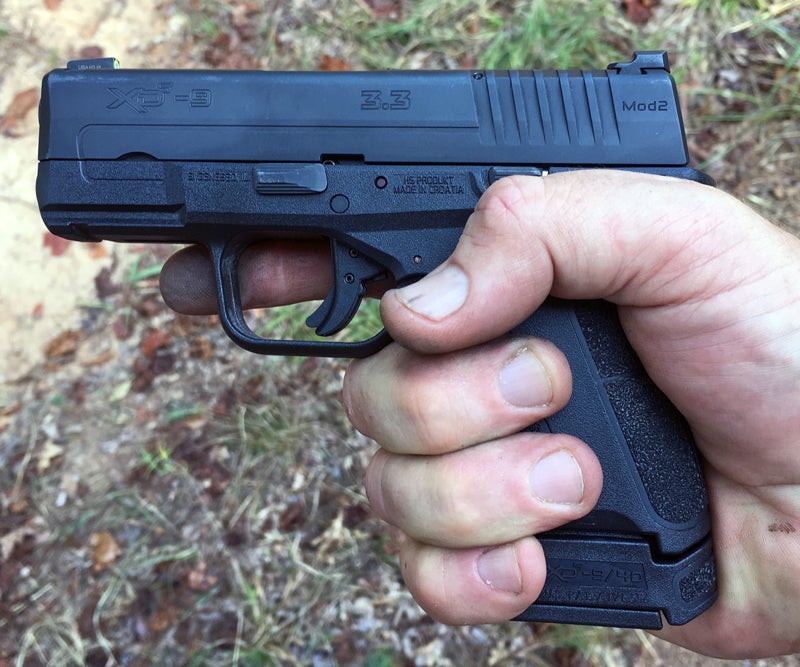 Controls are easy to reach and operate — not that there are many. The ambidextrous mag release works fine from either side (although it protrudes a bit farther than ideal for concealed carry) and the low-profile slide release always performed as it should.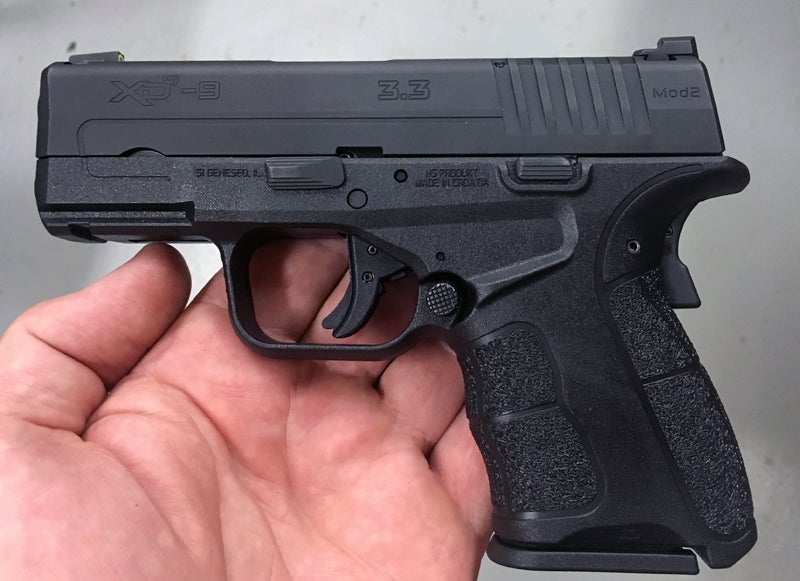 Safety-wise, this handgun features a Glock-esque trigger safety as well as a grip safety. Neither feature interfered with my firing of the pistol and both perform as they should.
The grip angle is just a tad off from what I'm used to, resulting in a slightly-muzzle-up attitude when I naturally point the XD-S Mod.2. I know this is the result of grip angle because every time I point a Glock, the muzzle is way high. In other words, if you're used to Glock's grip angle, you may have to re-train your muscle memory when you move to the XD-S Mod.2. This is of course a personal quirk and will be different for everyone.