Thunderbeast Arms, a Quiet Innovator
Oleg Volk 03.01.19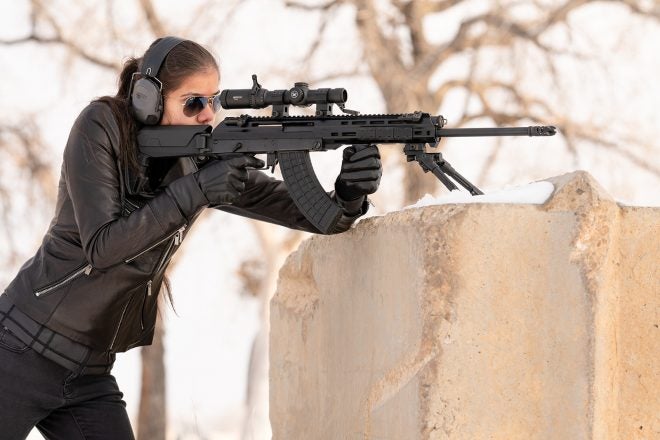 Thunderbeast Arms has been in business for a decade, but they are only "widely known in narrow circles," namely the long-range precision and tactical shooting world.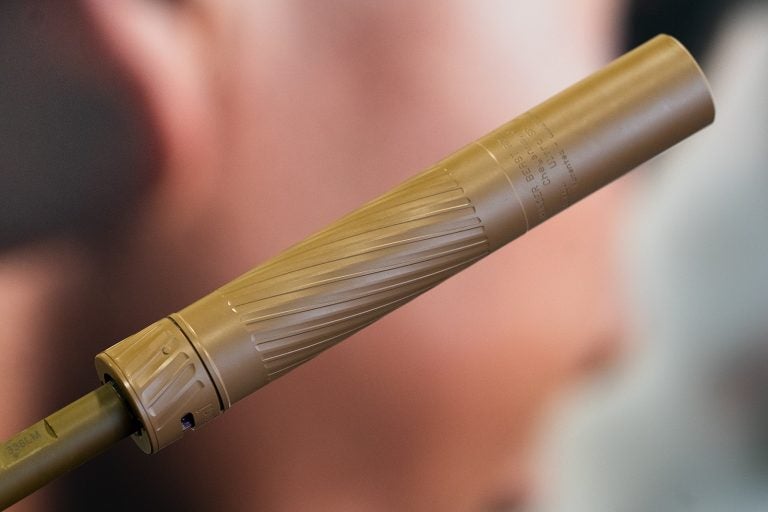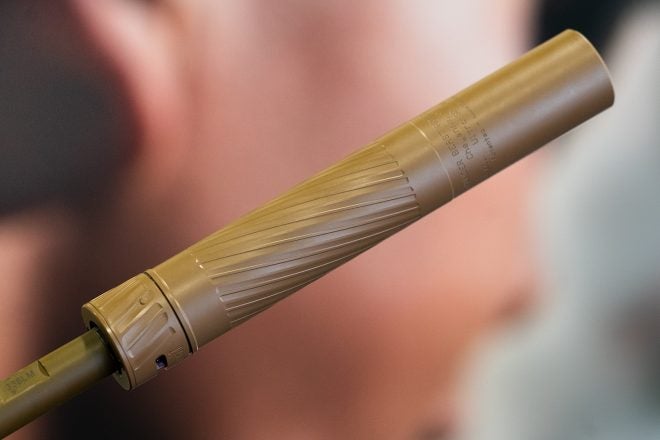 Thunderbeast Arms sound suppressor for 338 Lapua Mag looks much like the original at first glance. The original, by the way, was the size and the weight of a water bottle — 16.9 ounces — yet tamed the noise and much of the recoil of magnum rifle calibers. Peak recoil was cut by 40%.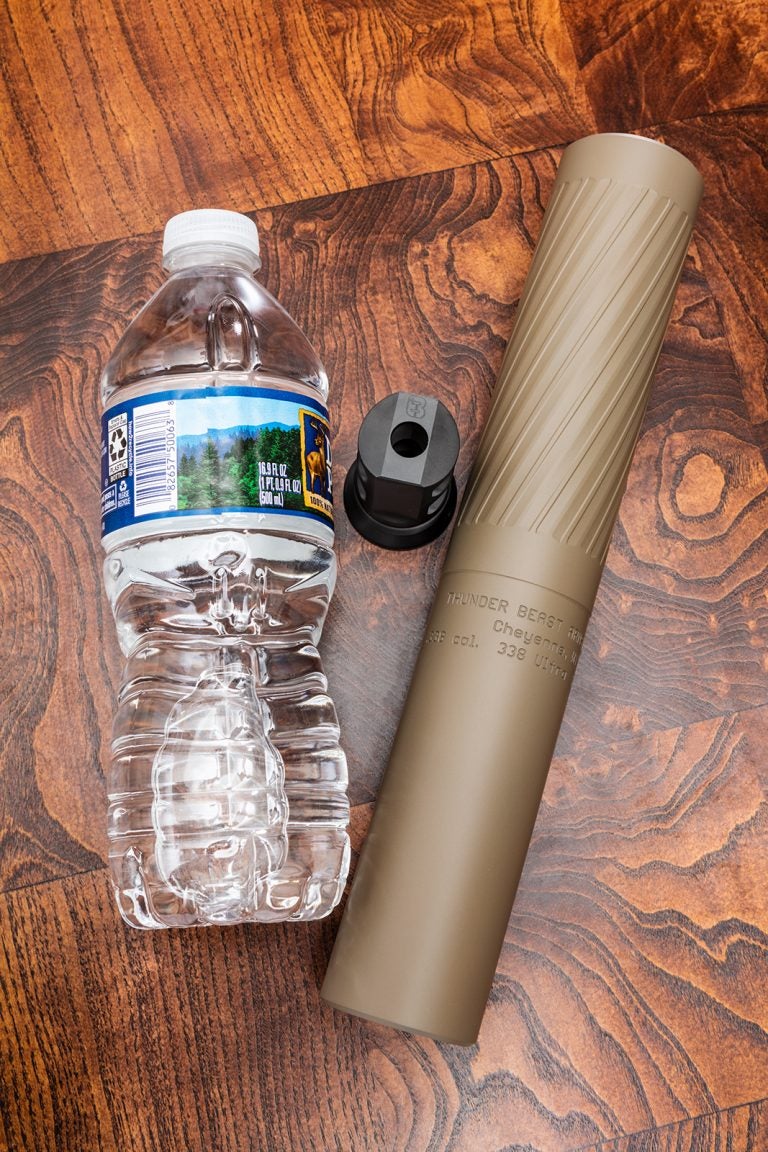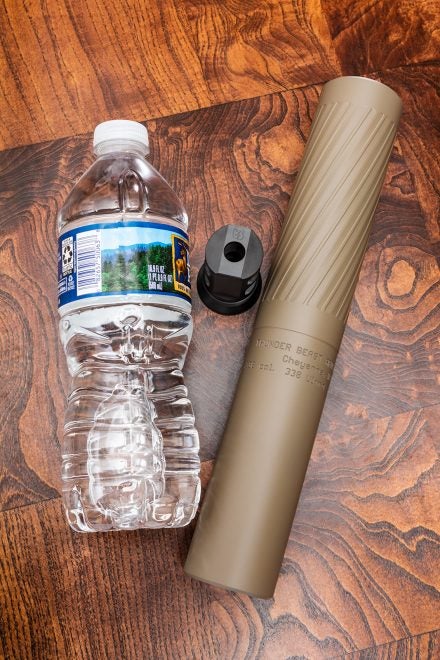 New this year, 338Ultra SR , an update of the 338 Ultra with a positive and secure QD mount permitting quick reassembly of a backpacked rifle, especially something already compact like Desert Tech SRS. The QD mechanism adds only three ounces of weight.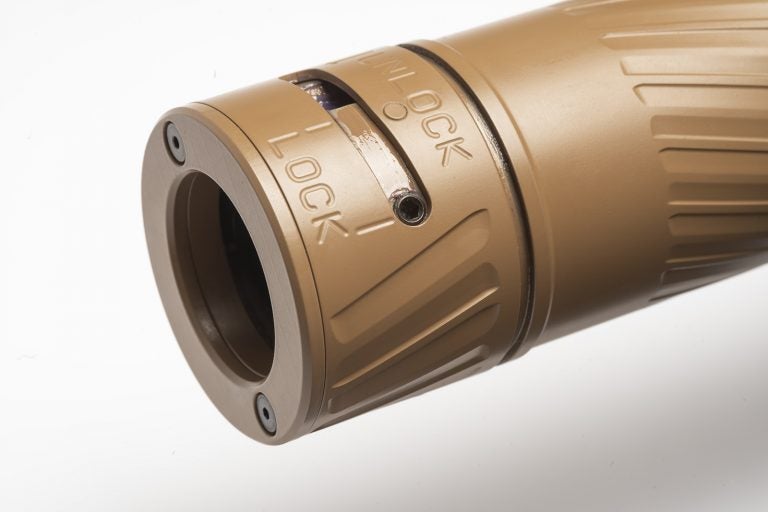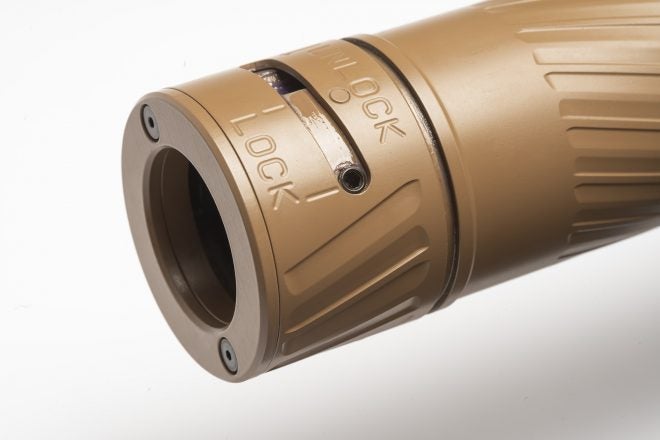 Even a light 338LM rifle is pretty heavy, so TBA also presented a new bipod, light, robust and easily adjustable with one hand.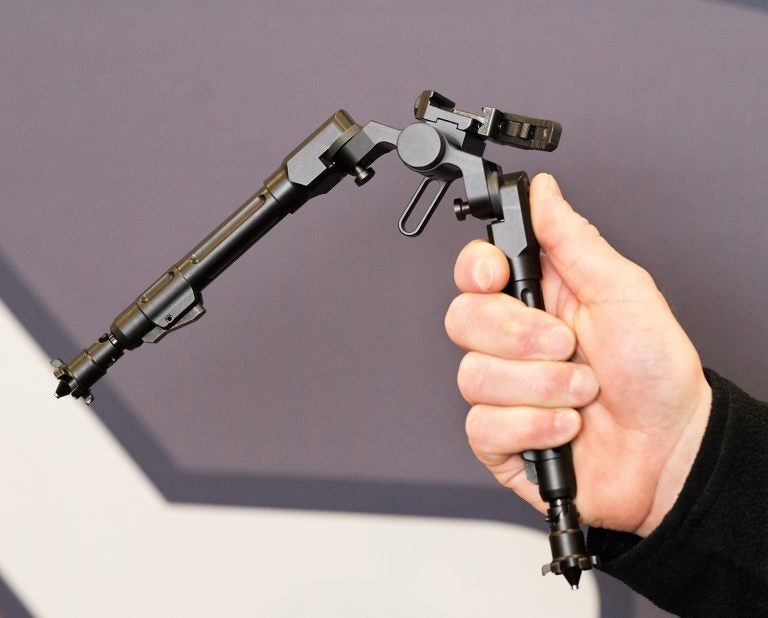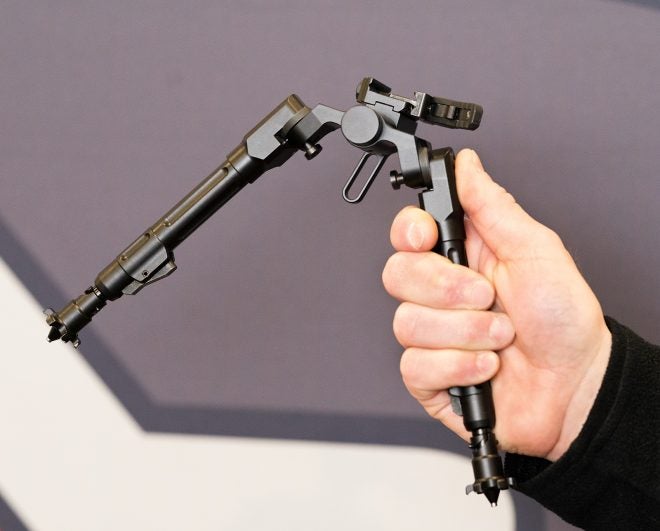 My friends and I put it through the paces and found it ergonomically superior to other models on the market. It also held up well to rough use.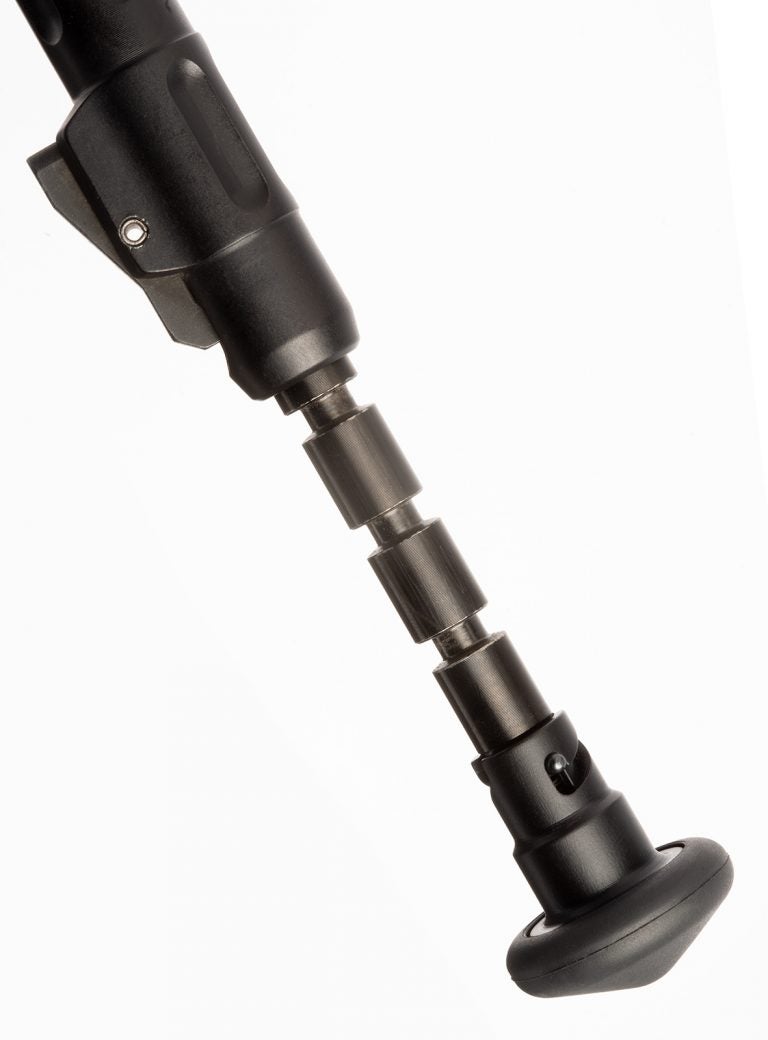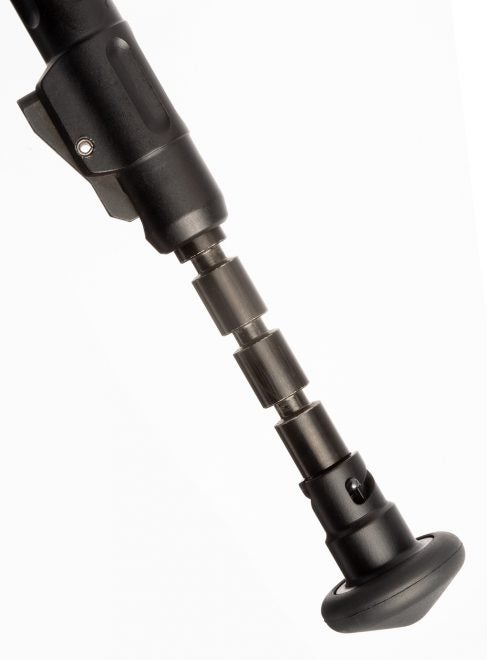 One click unfolds this bipod, one click extends each leg, one click changes the angle from horizontal to vertical to 45 degrees. For greater elevation, legs extensions click in without tools. We tested it on a 7.62 rifle, but it's rated for 50BMG recoil, or a stationary rifle with a person sitting on top of it. Quick-swap piked or soft rubber feet may be used, depending on the terrain.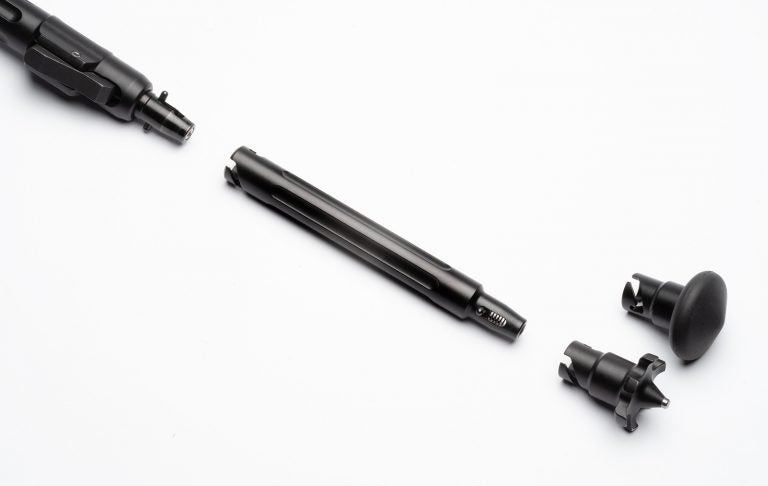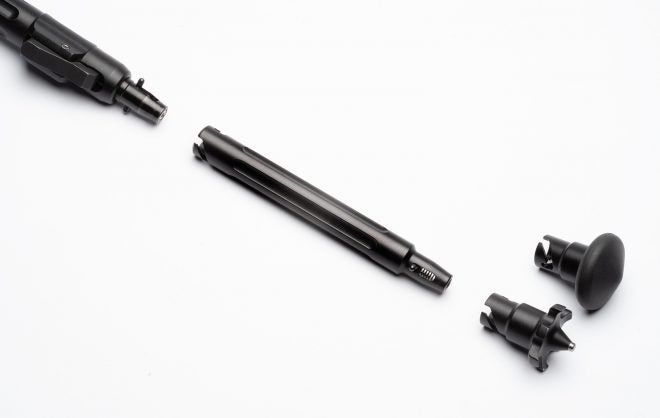 For durability, all critical surfaces are stainless; and every part, aluminum, titanium or steel, is coated with Type III anodizing, PVD, or ISONITE QPQ Nitride, respectively for long-term functionality. TBAC bipod's main claim to fame is that all this strength and adjustability add up to mere 14.5oz. It also takes a variety of top plates, small, large or Arca Swiss camera plate standard. That allows the use of sniper rifles interchangeably on a bipod and a tall camera tripod, as needed.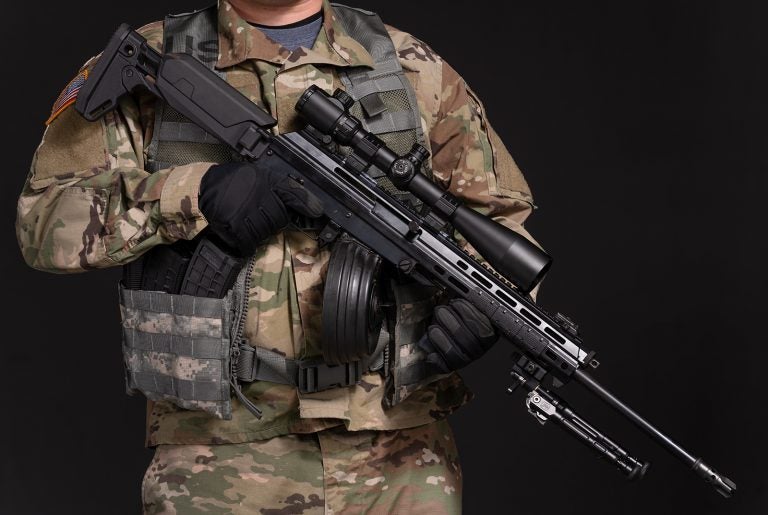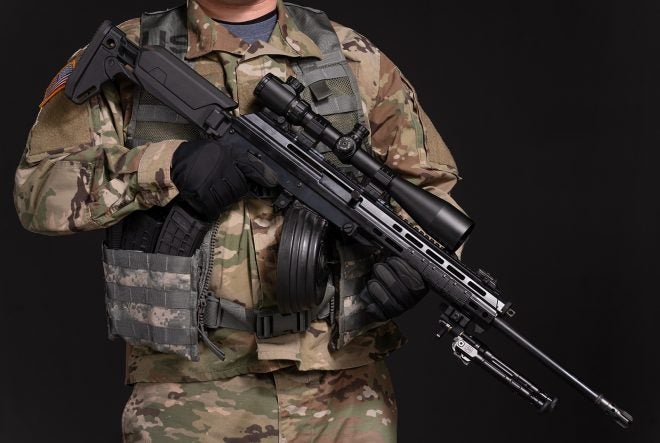 Folded under M+M10x DMR variant. With a 1-6x optic and Hornady SST ammunition, this configuration is steady enough and accurate enough for reliable 500 yards hits on a silhouette target.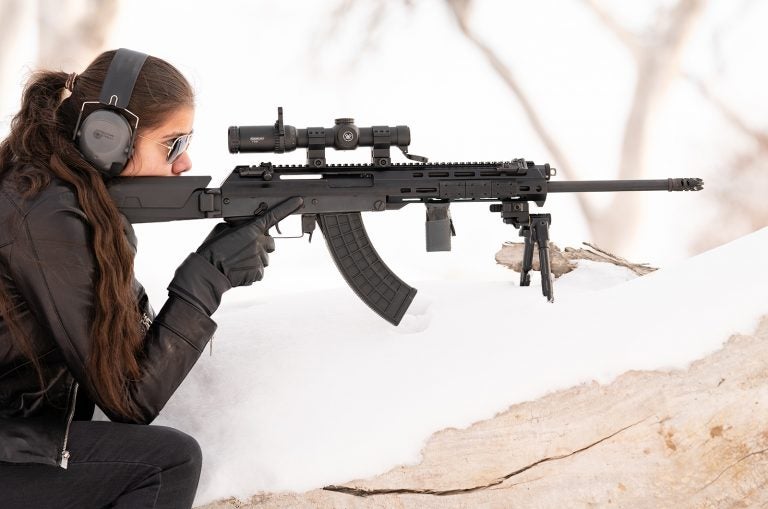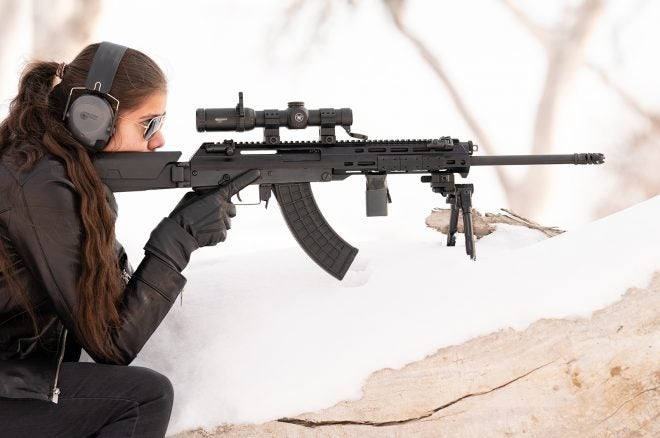 Full 90 degree drop (above), 45 degree drop (below) for lower silhouette.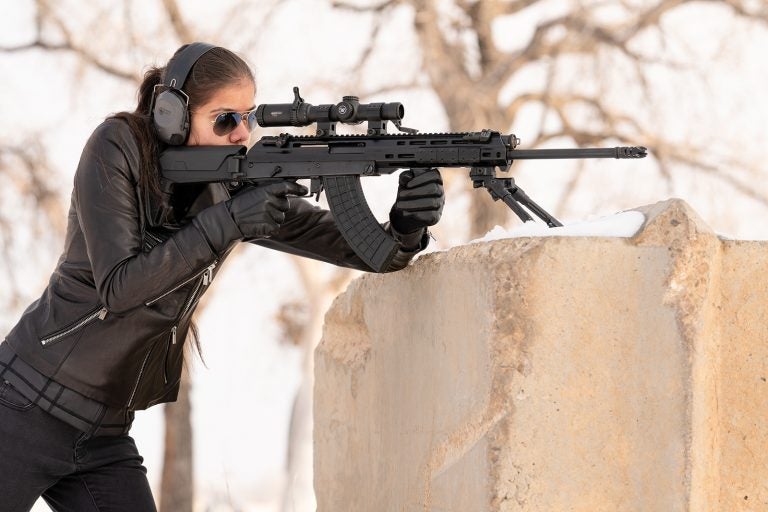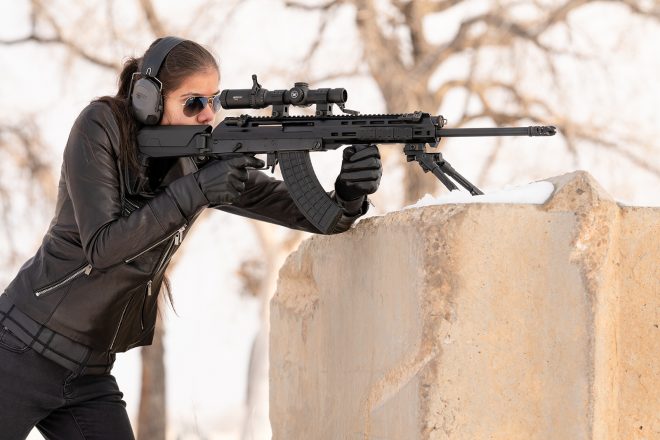 We found this bipod to be very user-friendly, with no pinch points or sharp edges. Highly recommended.