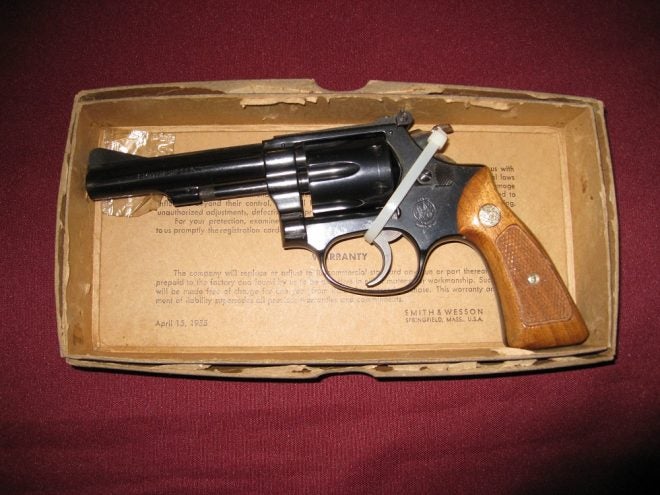 You can learn a lot by listening to talk radio. Well, the right programs that is I guess. My local radio guy is a staunch conservative, shooter, hunter, and generally has no problem telling it like it is. He is "our" kind of guy. Frankly I am amazed the radio station allows him to continue, but he is in the Deep South and he speaks our language.
Last week he spent his afternoon off shooting at a newly opened indoor shooting range and firearm school. The outfit has ten indoor lanes, rents guns, sells guns and ammo, and provides all types of shooting courses for folks at all ages and shooting levels. Sounds like a perfect place for preppers to train and practice.
The radio guy remarked that he had been wanting to shoot and practice with a revolver his mother-in-law had given him. It was a pocket type handgun, snub barreled .38 Special. He ran two boxes of ammo through the 5-shot wheel gun until he felt comfortable enough to consider carrying it for his concealed gun.
What he did not like or appreciate was the sneers and chuckles he got from his "fellow" range shooters for showing up with a lightweight revolver. Trust me, this mattered not one iota of wit to this guy, but his commentary about it made a good point for all of us to let soak in.
Right now we are virtually overwhelmed by the "tactical" mentality of shooters, guns, and shooting equipment, including just the right gear and clothes to wear with it. The average shooter or even prepper does not fit the so-called "tacticool" orientation. And for good season.
Those other shooters at the range by the radio personality's description were all shooting semi-auto 9s, 45s, or other hulk combat guns. They were all sporting the latest range bags, gizmos, gadgets, and accessories and shooting top of the line (read expensive) ammo as well. Each was decked out in the tacticool combat pants, and correct logo t-shirts to match. There is nothing wrong with any of that. Each to his own in that regard.
What average shooters or preppers have to come to understand is that if we don't fit into the manufactured tacticool realm, that is okay. We're not all real or fake wannabe secret agents, elite force personnel, or even did time in the military or law enforcement. We're just average Joe's trying to learn to shoot so we can protect ourselves and our families. If that takes a .38 Special pocket revolver, then so be it. Oh, we can always wear the right t-shirt, too, if we want.