Video: Turkey Halts Traffic to Let Fellow Fowl Cross
Keenan Crow 04.04.19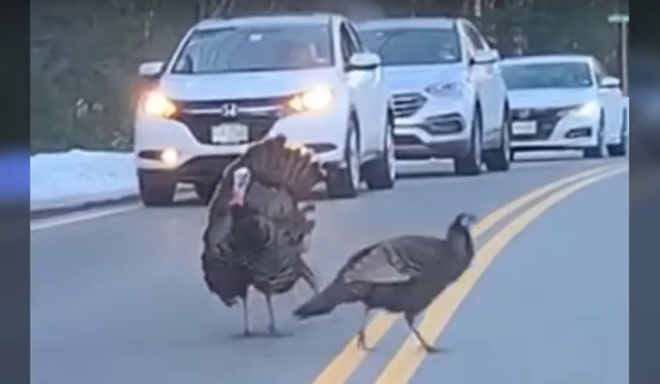 You have to see how this turkey halts traffic to let his feathered friends cross the road safely!
It took place on a New Hampshire road, one turkey suddenly transformed into a traffic monitor and stood guard until all the other turkeys he was with made it to the other side of the street safely.
The video shows a turkey pausing in the middle of a two-lane road, spread it's fan feathers wide, and wait for the other turkeys to cross. Once the last turkey is clear, it follows in line with its fellow fowl off the roadway.
Anybody ever experience something like this?: