Lithgow Arms Halts Upcoming Release of F90 Atrax Rifle to US Commercial Market
Dickson 04.06.19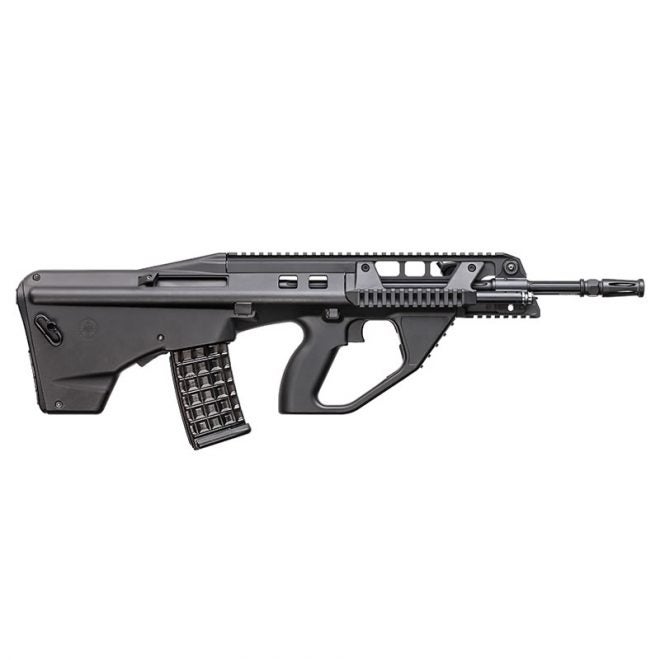 According to an exclusive article in The Weekend Australian, the Australian manufacturer Lithgow Arms will not be selling the highly anticipated semi-automatic F90 Atrax bullpup rifle chambered in 5.56mm Nato to the American commercial market.
Lithgow Arms is located in Lithgow, Australia and is owned by defense contractor Thales Group in France.
The article published on March 29th states "…today a Thales spokesman said the company had dropped plans to sell any of the rifles to civilian markets on ethical grounds."
The decision was likely to be influenced by the New Zealand Christchurch mosque shootings incident of which the gunman killed 50 people.
This rifle has been shown to the American audience numerous times at SHOT Show in previous years. Back in January 2018 the manufacturer even claimed to have started US production.
The Atrax is largely based on the Steyr AUG, with improvements made such as case deflector, ambidextrous magazine release within reach of your shooting index finger, a quick detachable "upper" that includes the barrel and picatinny top rail which allows mounted optic to returns to zero.
The select fire version, called the F88 Austeyr, comes in several variants and are the current issue rifle for the Australian Army.