Winchester's New Wildcat 22 Rifle That Works With 10/22 Magazines
Russ Chastain 04.11.19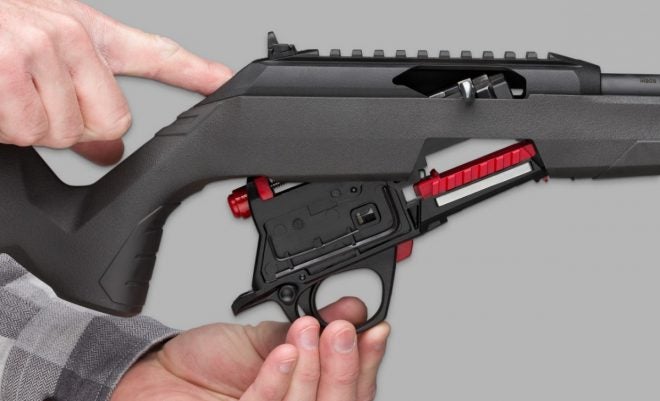 Winchester has announced a new rifle called the Wildcat. It's like nothing I've seen before, except that it will accept aftermarket magazines for the Ruger 10/22, which in itself is pretty great.
What makes the Winchester Wildcat so different? How about the fact that you can basically remove the rifle's innards with the push of a single button — and that the two hex wrenches required for adjusting the rear sight and removing the stock are stored inside there? Nice.

They even made the crossbolt safety reversible, so left-handed shooters can swap it around for easy operation. It's clear that a lot of thought went into the Wildcat's design.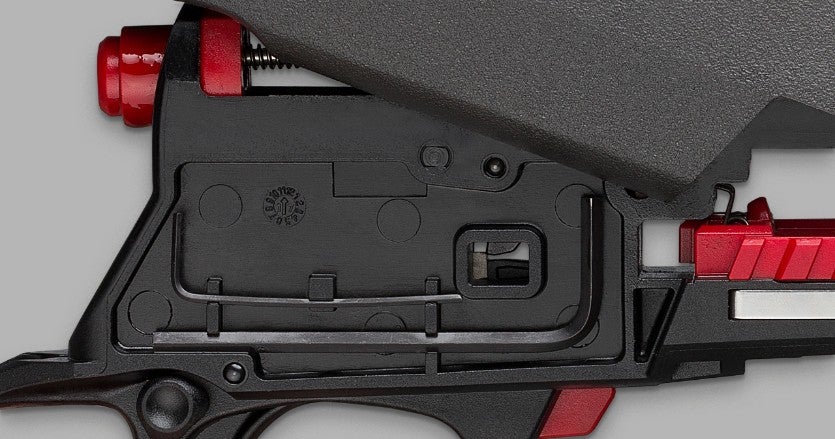 You can manually lock the action open using the slide lock at front center of trigger guard. To release the bolt, you can pull back on the bolt handle or use the manual bolt release on the left side of the receiver.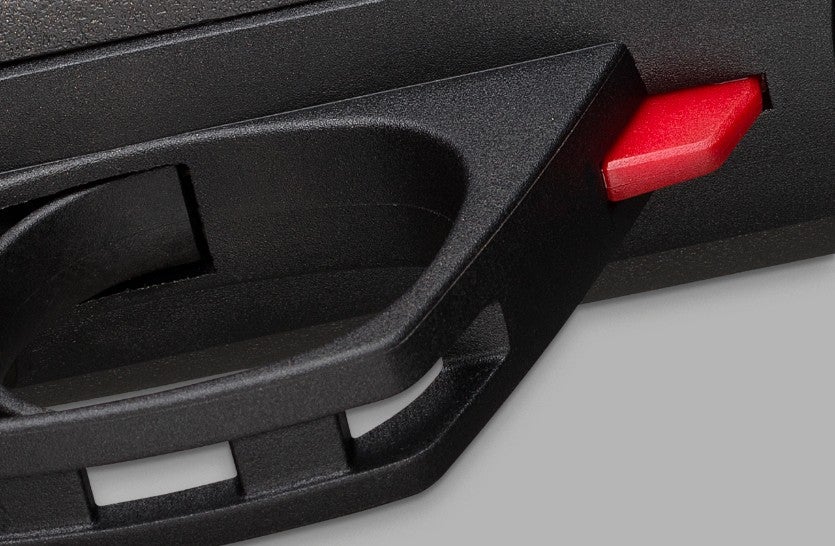 The sights look good, although a bright bead such as a fiber optic would provide a much more visible front sight… but it wouldn't be as tough. And a rear peep is about as good as it gets on a nimble little rifle like the Wildcat.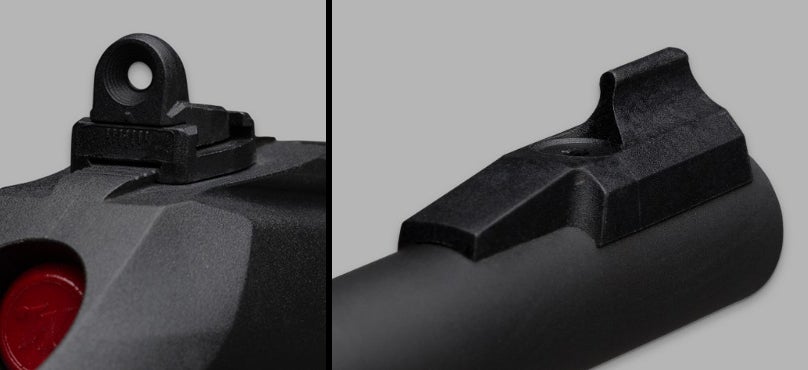 The Wildcat's magazine also looks pretty cool. It's a 10-round rotary mag, much like that of the Ruger 10/22 — and Winchester says you can even use aftermarket 10/22 magazines in the Wildcat. Sweet!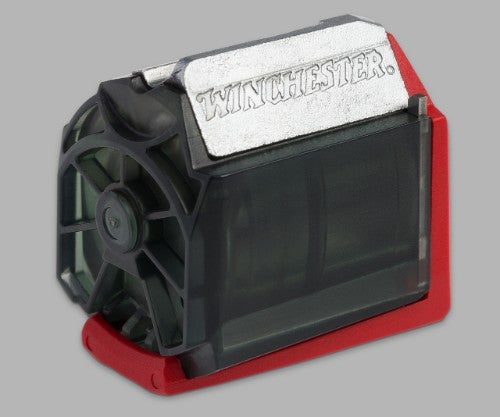 In appears the Wildcat's magazine will be easier to maneuver than the 10/22's. It can be released from below or using rails accessible from the side of the receiver.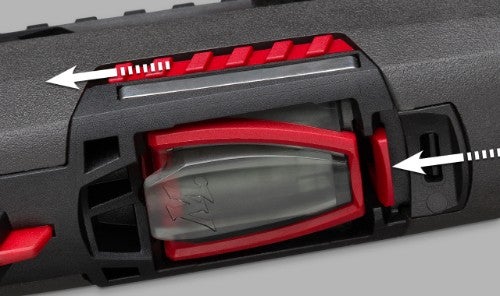 Another nice touch is the ability to manually relieve spring pressure in the magazine, which should help prevent feed lip wear while making it easier to load and unload magazines.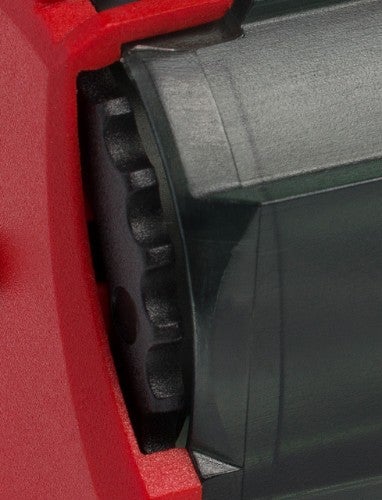 The stock is polymer, with sling studs and picatinny rails molded in.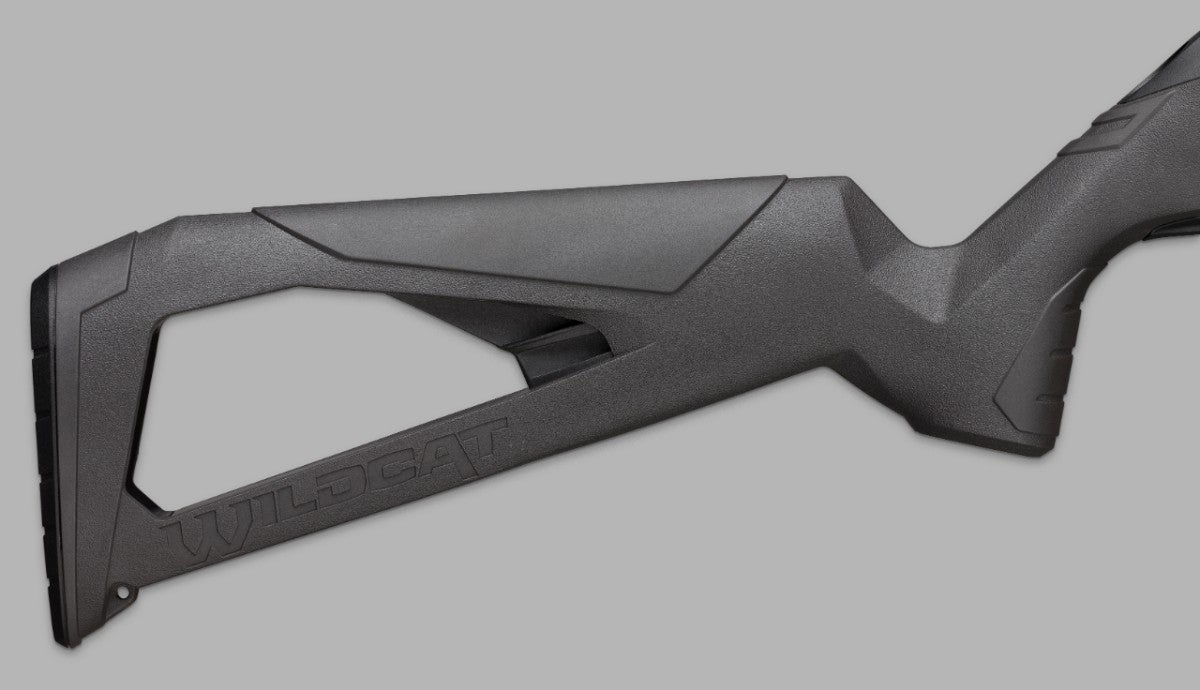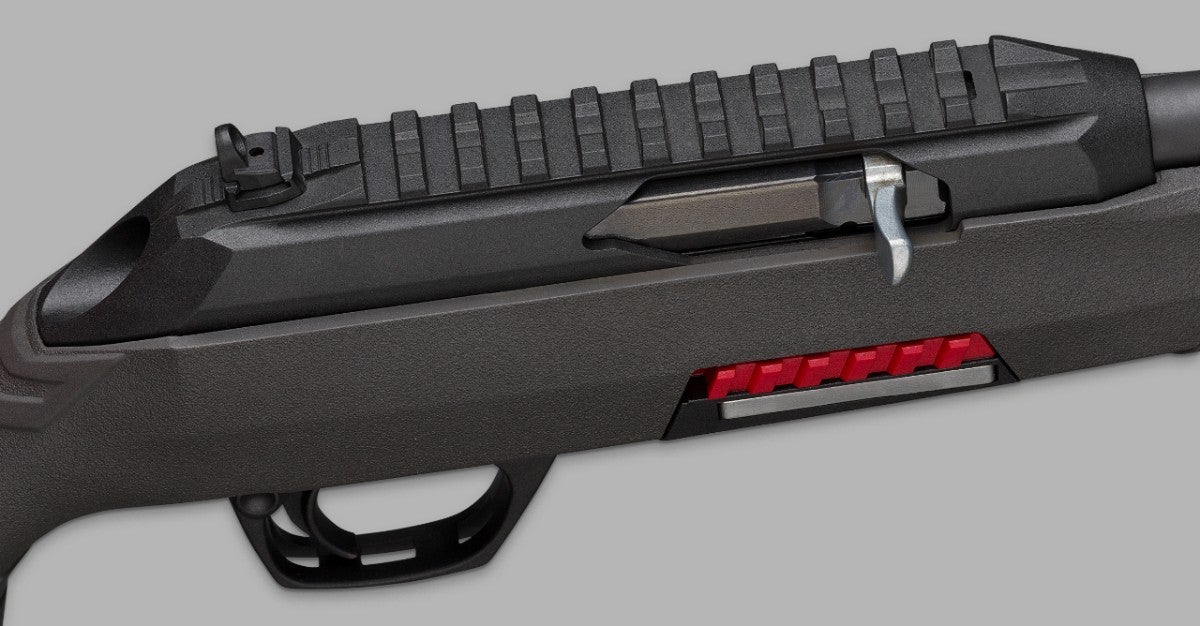 Unlike most semi-auto rimfire rifles, you can easily clean the Winchester Wildcat's bore from the rear by dropping out the lower receiver. This helps protect the rifling at the crown while keeping crud out of the action.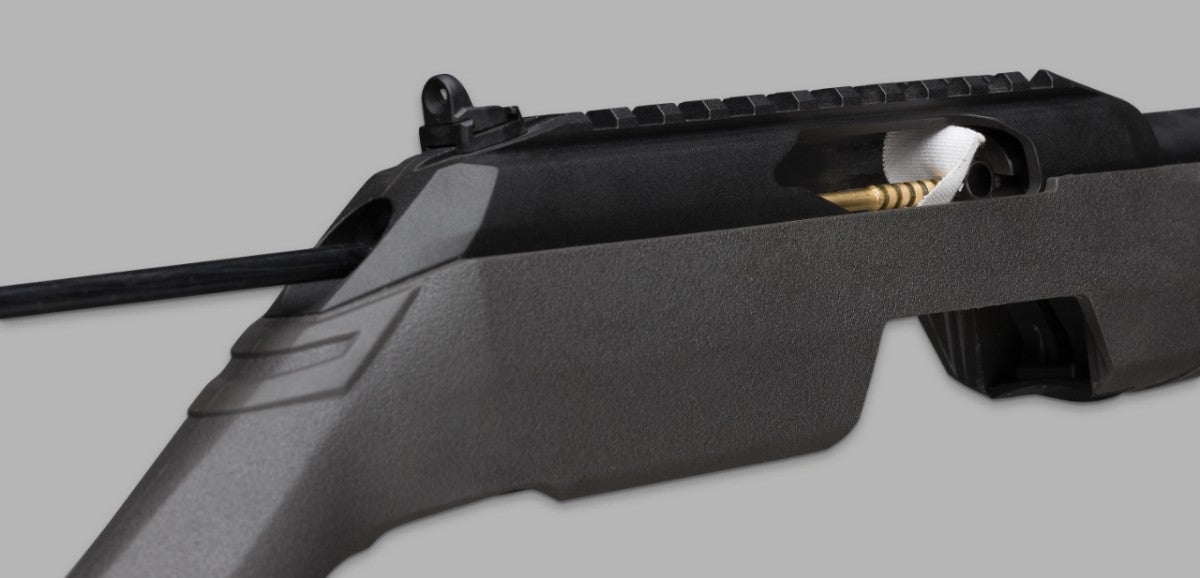 Manufacturer Specs
Model: Wildcat
Caliber: 22 LR
Barrel: 18″ button-rifled matte-blued chromoly steel with recessed crown
Rifle twist: 1:16
Weight: 4 pounds
Length: 36 1/4 inches
Length of Pull: 13 1/2″
Drop at Comb: 7/8″
Drop at Heel: 7/8″
Magazine Capacity: 10
Magazine: Detachable rotary, polymer
Stock: Gray polymer
Receiver: Black polymer
Sling Swivel Studs: Integrated
Trigger Finish: Matte black
Bolt Slide Finish: Matte black
Item Number: 521100102
UPC: 048702017872
MSRP: $249.99
This is one fun-looking rifle, and I'm hoping to get my hands on one. What do you think of it?