When you think of knives, you might think of Spyderco or Victorinox. But if you pull out a ways, fix your gaze into a global view you will quickly see knives all over the place. There are a huge variety of folk designs—the bolo from Indonesia and the machete from Central and South America, but in the 21st century there high tech hotspots for knife making. This is a quite tour of a couple of places.
Pacific Northwest, United States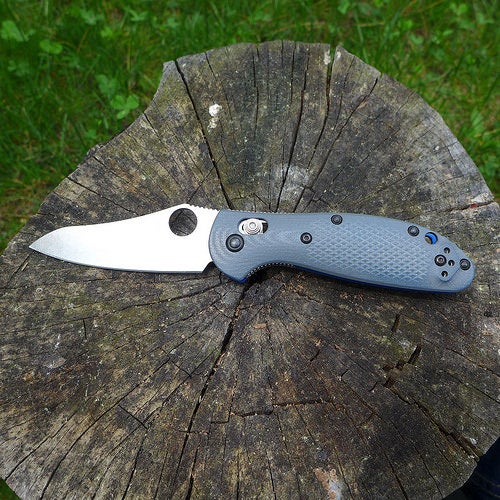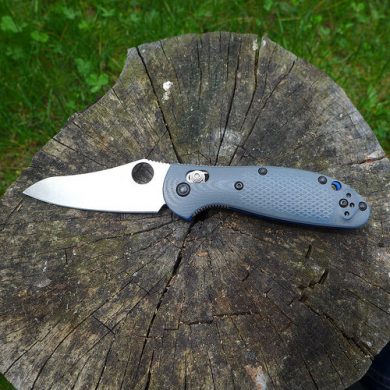 Companies with genealogy from Gerber (Gerber, Kershaw, and CRKT) are here and if you broaden the definition of Pacific Northwest you sweep up both Buck Knives and Chris Reeve Knives. Benchmade is also here. The combination of an educated work force, ample access to the outdoors, and a skill manufacturing base (thanks to companies like Boeing) makes this is the single most prolific knife hotspot in America. A century ago it would have been northern Pennsylvania (with Case) and New York (with Queen and Ka Bar). The location has changed, but the clustering of knife companies hasn't.
Because of the companies present, you see the full range of knives from import OEM designs to virtual custom knives. There is no one style or design that stands out over the rest, but that is largely because of the sheer volume of knives and knife companies in this region. One hallmark could be innovation. In that regard the Benchmade 555-1 Mini Grip is a good representative, with its innovative lock, excellent fundamentals, and high end steel.
Magiano, Italy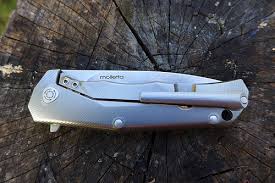 With Maserin, Fox, Lionsteel, Viper, and host of other brands, Italy's hotbed of modern knife making is really just an a continuation of a longstanding historical role as a producer of steel and creator of cutlery. Centuries ago they sent steel to Sheffield, England and now they send extremely high end cutlery all over the world. WIth a strong tradition of making things in Magiano, from sweets to knives, they are proud of the label "propria produzione" ("made here"). Magiano's role in industrial production was also made possible because of geography—sitting in the Italian Alps in Northern Italy, it was short trip through mountain passes to Switzerland and the rest of Europe or a quick boat ride through the Adriatic Sea.
Similar to the Pacific Northwest, there are so many companies making knives here no one style or feature stands out. Lionsteel's cutting edge manufacturing does a good job of showing how high end Italian knives can be and so a integral titanium framelock flipper, like the SR-22. There is a heavier emphasis on gentlemen's knives in the Italian region than in the Pacific Northwest, so something like the Viper Dan is also representative of Italian knives.
Taichung, Taiwan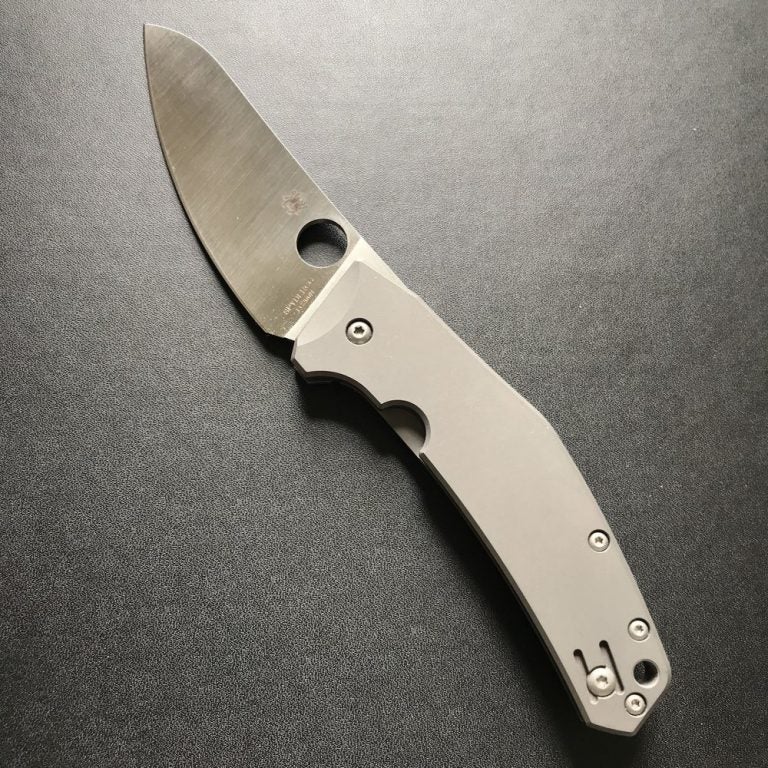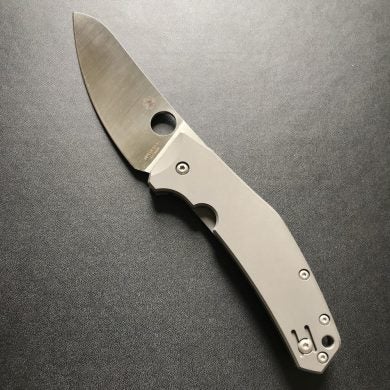 Taichung (literally "middle of Taiwan") reinvented itself after the end of Japanese occupation in World War II. By focusing exclusively on precision manufacturing, it was primed to take a big role in knife production in the 21st century with a huge population 2.65 million people and a history of making mechanical parts (Taichung's nickname in Taiwan is the "Mechanical Kingdom"). The precision manufacturing sector now makes knives for other companies most prominently Spyderco. Like most of the other places on this list, Taichung is a seaport.
Taichung's main claim to fame is as a maker of knives on spec for others, mainly Spyderco. In that end, something like the Spydiechef is emblematic of knives made here. With its excellent lines, tight tolerances, and unit after unit perfection, the Spydiechef shows just how good Taichung is. I look forward to the day when brands launch from here instead of merely make knives for others.
Seki City, Japan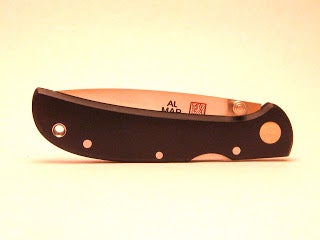 Seki City or Seki, Gifu as it is known to non-knife fans, is one of the oldest continuously producing cutlery regions in the world as it has been making cutlery for more than a thousand years. Called the City of Blades, Seki is the ancestral home to Kinju, one of the fabled ten students of the greatest swordmaker ever Guro Nyudo Masamune. Given this lineage Seki has been crafting edged tools for centuries. As modernization swept over Japan, the skill and eye for great edges was complemented by a rapid adoption of high tech manufacturing methods. Seki is smallest city on this list, with a population of about 89,000 people, just slightly larger than Scranton, PA. The city is absolutely steeped in cutlery with about 40% of manufacturing being edged tools. There are major exhibition halls dedicated to knives and swords and an abundance of knife retailers. Gyutos and Santukos, kitchen knives, from Seki are regarded as some of the finest in the world. In addition to their own brands like Moki, they also make knives on spec for SOG, Spyderco, and Al Mar.
Seki does have a specific design DNA. Seki knives are characterized by their small, slim style with absolutely superb fit and finish. The Al Mar Ultralight series is representative of the Seki style—thin, slicey blades, with minimalist designs and fine, almost watch-grade finishing.
South Africa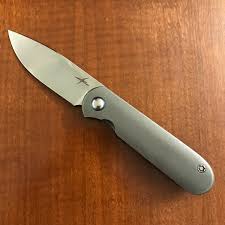 Perhaps the most isolated and most interesting of the cutlery regions in the world South Africa has risen in standing over the years. The birthplace of Chris Reeve, two makers stand out in South Africa today—Arno Bernard and Gareth Bull, a custom maker. South African folders are known for their front flippers, a very elegant and clever deployment method and the fixies from this region are generally well made, smallish knives designed for caping tasks and other hunting-related uses. There is virtually no major production scale operations, but the front flipper has penetrated both the custom and production world to a significant degree.
Arno Bernard fixed blade and the Gareth Bull Shamwari serve as excellent symbols for South African knife design. Justin Lundquist's Fiest and the Burger designed Boker Exskelimoor are also notable front flippers, though only the Burgers are from South Africa. This is an up and coming region in the knife world.
Knives are universal tools and while they have common features across the world, different loci of designs and production have their own history and quirks that are definitely worth exploring.  If you haven't had a knife made in one of these different "knife centers" you should try one.