[NRA 2019] EOTech Vudu 1-8x24mm SFP variable power scope
Dickson 04.30.19

At the NRA Annual Meeting last weekend at Indianapolis, IN, the new EOTech Vudu 1-8x24mm SFP (Second Focal Plane) variable power scope was announced.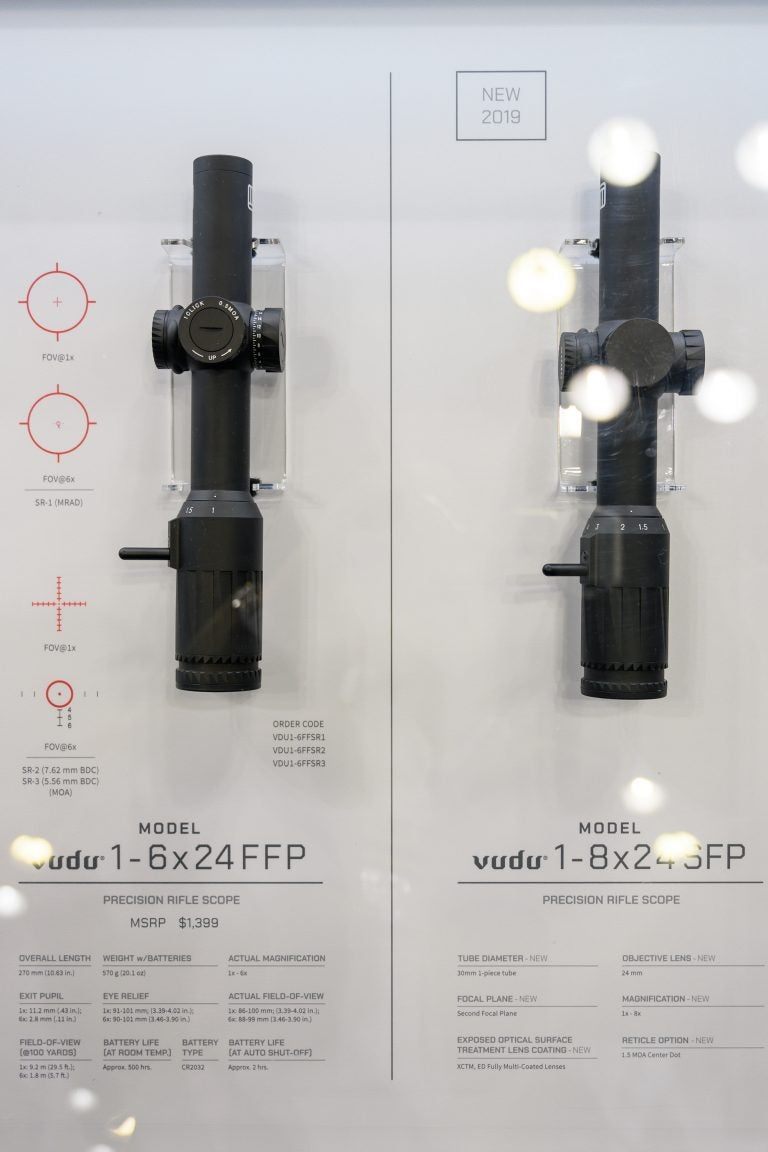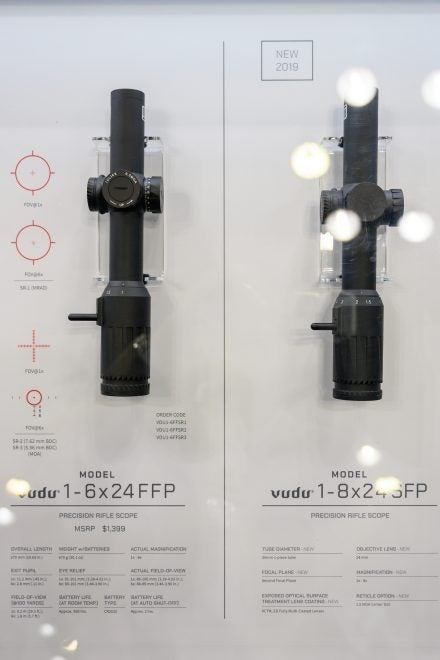 It features an illuminated, daylight bright cross-hair with 1.5 MOA red center dot (0.5MOA at 8x) and 4 stadia lines below it for bullet drop. This is similar to the likes of European scopes such as Zeiss V8 1-8x or Swarovski Z8i 1-8x with a clutter-free, hunting style reticle designed for speed and tracking.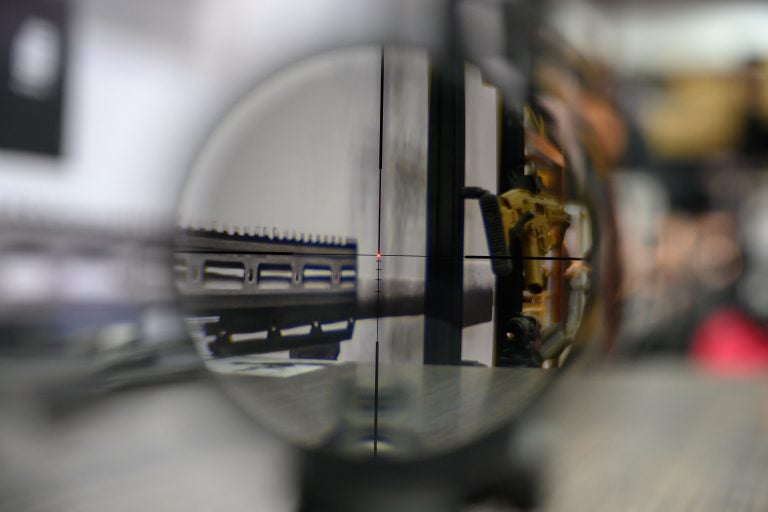 Answering to customer feedback, they have made the elevation and windage turrets capped. However, the caps can be left removed for quick adjustments during a stage.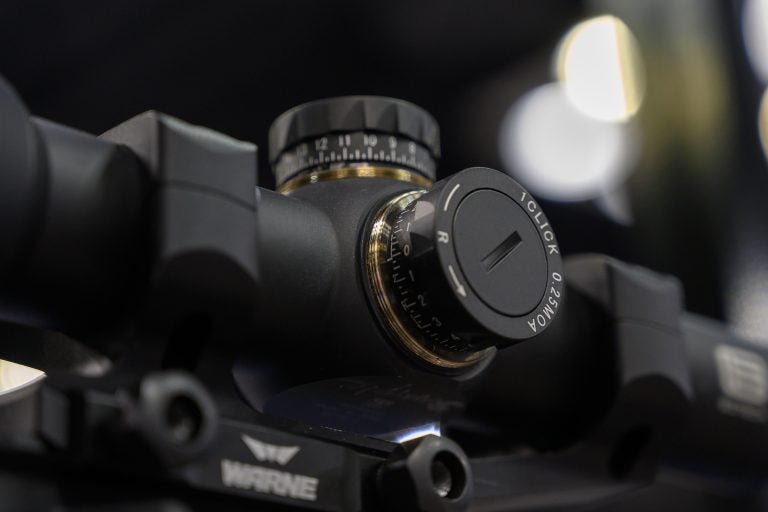 A lot of people ask, why not in FFP (First Focal Plane)? The answer is simple, it's technically challenging to produce a daylight bright reticle in FFP as well it adds additional weight to the scope. Some manufacture uses dual focal plane (dot on second focal plane, while the reticle stays in first) to solve this problem but it adds complexity which equals to additional cost. While EOTech was coy to provide any additional specification, it feels similar in weight to their 1-6x offering given it retains similar length and both are using 30mm tube.
Magnification adjustment is smooth like butter.
This will cater to guys who competes in 3-Gun who wants daylight bright reticle and more magnification without the additional weight and cost.
Expected retail is going to be around $1350 which is the same as their current Vudu 1-6×24 scope. It will be available in early 2020.
Vudu Optics is now their own brand separate from EOTech, their new website is www.vuduoptics.com.