[NRA 2019] Orin Julie at Century Arms booth
Dickson 04.30.19

There were many celebrities at the NRA Annual Meeting this past weekend at Indianapolis, IN. Orin Julie who refers herself as Queen of Guns on Instagram, has risen to stardom from the small country of Israel when she was still in the Combat Rescue Unit of the Israeli Defense Force. She started modeling with guns in Israel and she caught the attention worldwide as being a female soldier who can handle weapons. Since then, she had been in several interviews on Israeli television and she was even starred in Survivor Israel TV Show which took place in Philippines. She has started her own promotion agency, Alpha Gun Angels which employs a group of IDF vet who help firearm companies represent their products.
She's currently living in her home country of Israel but she is planning to move to Florida due to job opportunities.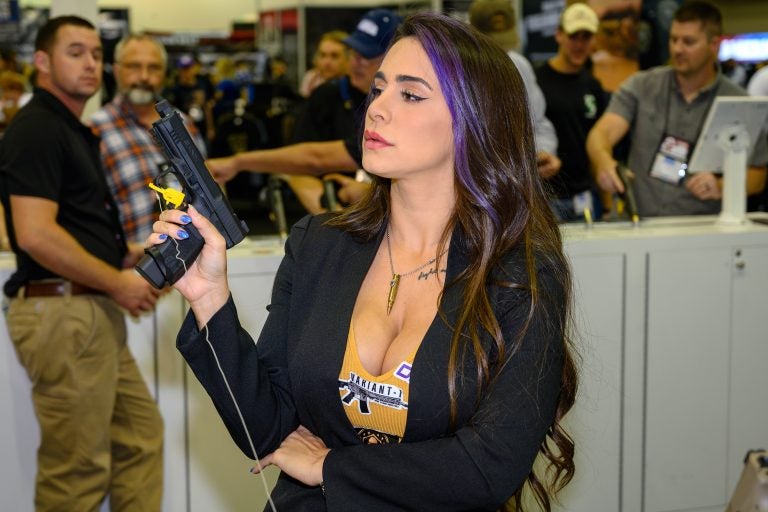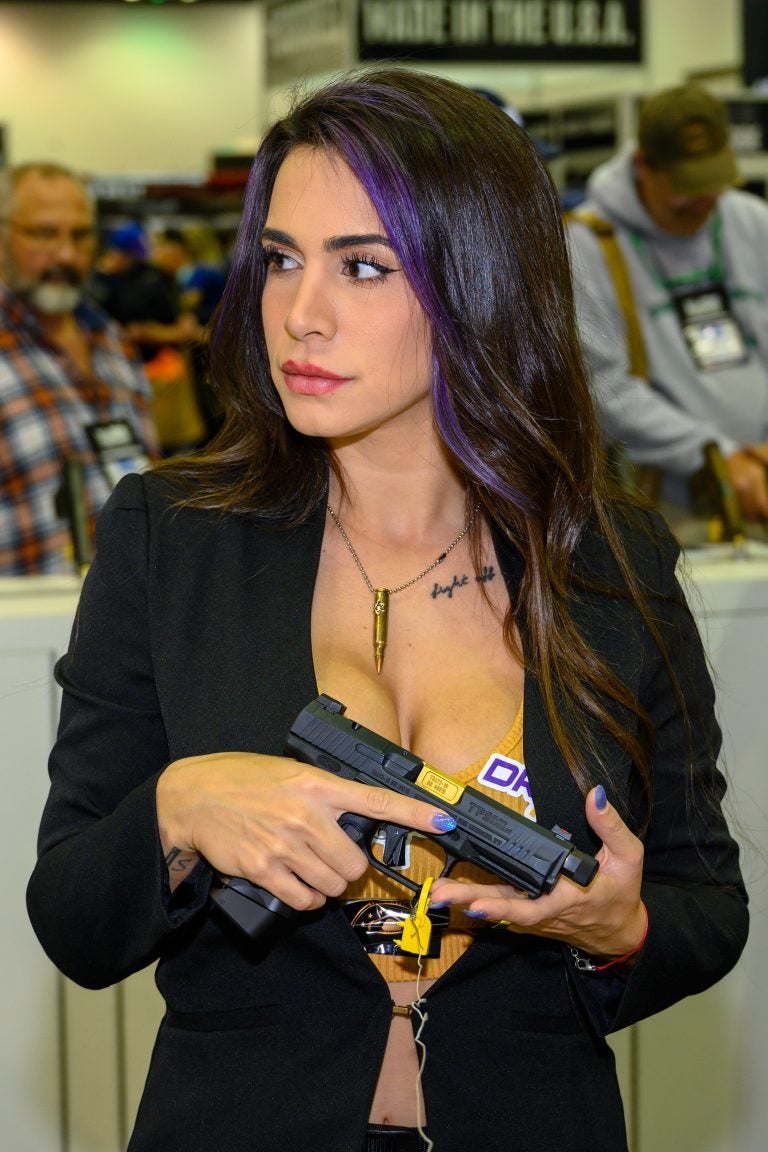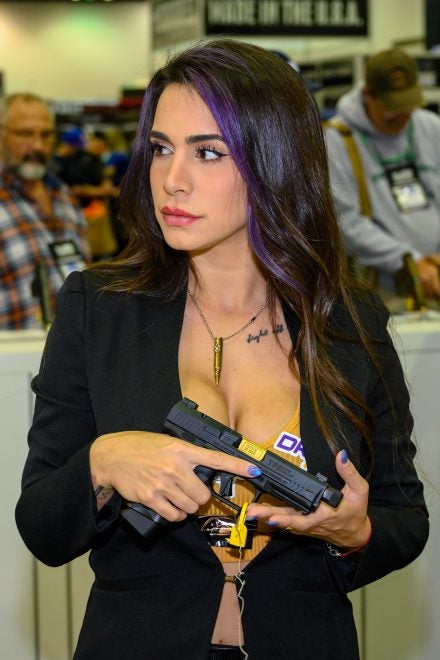 She's easy on the eye, but don't let that put your guard down as she most likely can out shoot you and your friends.
You can follow her on Instagram – https://www.instagram.com/orin_julie.