[NRA 2019] The Trijicon SRO Optic
Rob Reed 04.30.19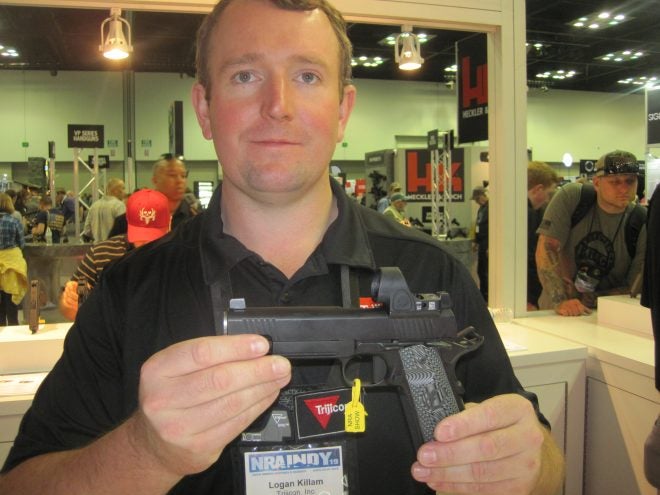 Trijicon announced their new Specialized Reflex Optic at the 2019 NRA Annual Meeting. The Trijicon SRO supplements their existing line of RMR optics and offers features not found on the older model.
From the Trijicon website:
"The Trijicon SRO™ (Specialized Reflex Optic) is specifically designed for pistol use. The wide field of view and clean, crisp dot makes it easy for users to find and track the dot in both target and competitive shooting applications, helping improve shooting accuracy and speed. Every SRO features both manual and automatic LED brightness modes. Additionally, a top-loading CR2032 battery provides a 3-year battery life (at setting 4 of 8). These features make the SRO a great choice in any application."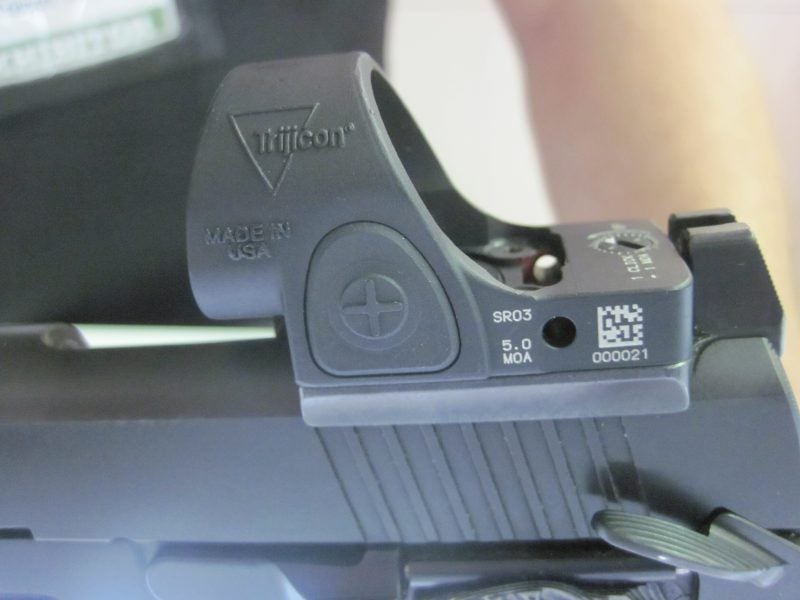 The main advantages of the SRO over the RMR are the slightly larger and reshaped window, designed to make it easier for shooters to acquire the dot, and the relocation of the battery compartment to the top of the optic. This means that the battery can be changed without removing the unit from the pistol and battery changes can be accomplished more easily and without having to sight in the optic each time.
Although the SRO is slightly larger in most dimensions than the RMR, it retains the same "footprint" at the point where it contacts the pistol slide. This allows the SRO to work on most slides cut for the RMR. This includes most factory solutions, such as the Glock MOS series, and most aftermarket custom installations.
Selected SRO Features
Available in three dot sizes:  1 MOA, 2.5 MOA, or 5 MOA
8 brightness  settings including 1 Super Bright Mode and 2 Night Vision Modes
Button "Lock Out" Mode Secures "Auto Brightness" Feature
Button "Lock In" Mode Secures User-Selected Brightness
Length: 2.2″ overall, 1.8″ "Footprint" for mounting
Height: 1.3″
Weight: 1.6 oz
Window Size: .98″ x .89″
MSRP: $749
For more information on the Trijicon SRO watch the video from the 2019 NRA Annual Meeting.