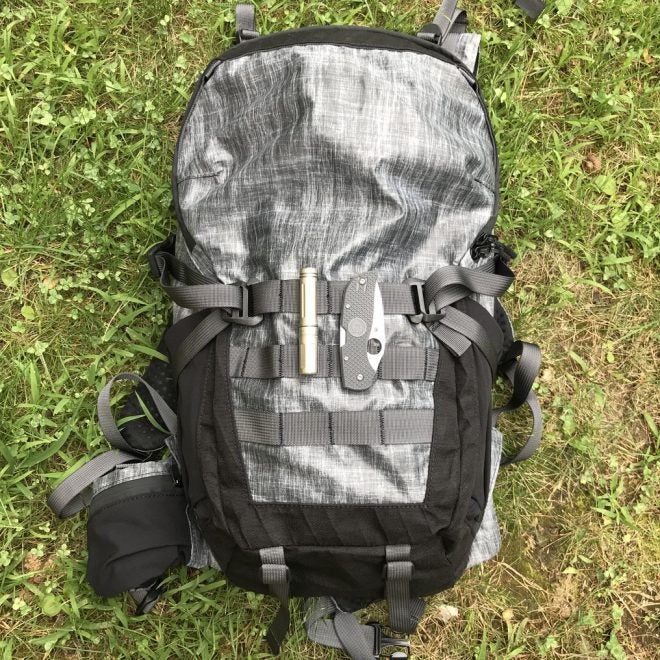 Triple Aught Design is a gear and clothing company based in San Francisco. It was founded by Patrick Ma, who, after a few years moved on to Prometheus Design Werx. The company remained stayed more or less on the same course that Ma had set it on producing small amounts of high end stuff—tactical pants that were stylish enough to pass in normal circles (or maybe not), a bunch of very nice jackets and outerwear layers, and their loadstar hard goods design, the Dauntless knife.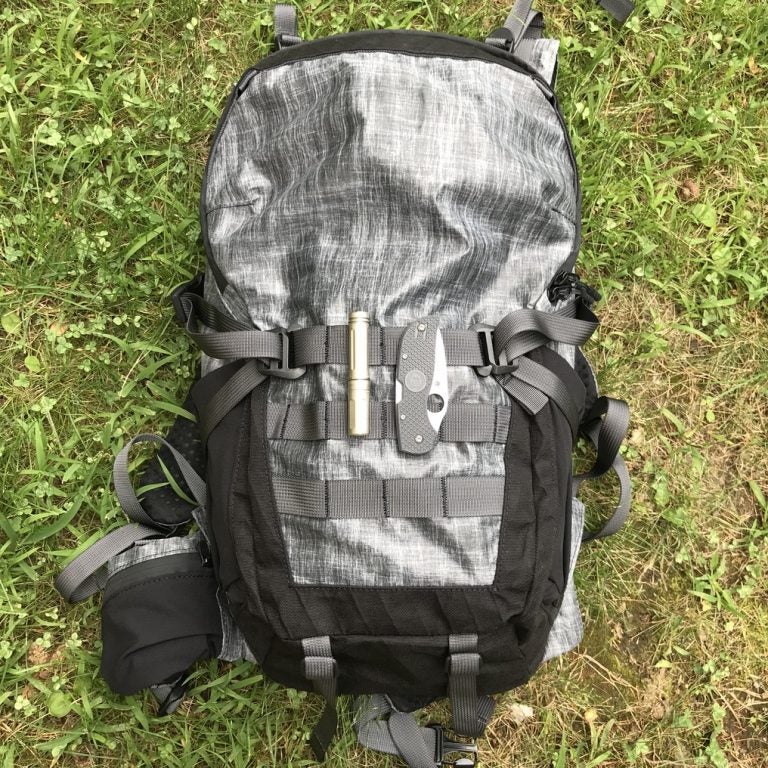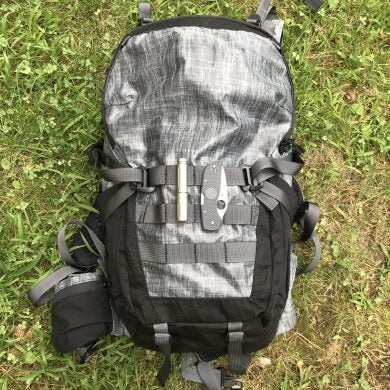 Over the years I have owned quite a bit of Triple Aught Design gear—multiple pairs of pants, shorts, a pair of jeans, a Stealth Hoodie, a production Dauntless, a custom Compact Dauntless, a midtech Compact Dauntless (see a theme?) and the Spectre 22L Backpack. Overall, its a mishmash of quality and design. The regular pants were awful falling apart after about 18 months of use. The quick dry pants, which were the same cut, were great. The production Dauntless was subperb, the custom was hard to open, and the midtech is great but with some issues. Only the Stealth hoodie, which is now out of production, was a thoughtlessly easy recommendation. What once was an obsession of mine has turned into healthy skepticism.
The second phase, the Ma-less phase, of Triple Aught Design, was, in my experience, marked by this inconsistency. At the same time, thanks in part to an odd spotlight in the national media accounts of Ryan Zinke's spending while in office, another issue was highlighted—Triple Aught Design stuff was monstrously expensive. Henleys cost more than $75 (and some were, according to press, sold to Eminem). The combination of price, color palette consistency, and celebrity use led many in the gear community to call Triple Aught Design "Tactical Lululemon" after a women's clothing brand that made nice stuff, with consistent color palettes, high prices, and celebrity buyers.
I knew I had some travel lined up in the second half of 2018 and my Maxpedition Pygmy Falcon II was too small for these multiday events. Not wanting to be the guy that takes the full through trail hiking pack on a plane or a train, I looked for something smaller. I had reviewed and loved the Tom Bihn Small Synapse and the Mystery Ranch ASAP was not in stock (and hadn't been for over a year—I think it was phased out of the line). Additionally, one of my grail packs, the BO Gear pack, was no longer being made. For years, I hovered over the buy button refusing to click because the $150 pack cost $170 to ship to me. Such is the cost of buying stuff from Australia. The Spectre looked like a good choice given it size and unlike a lot of stuff from Triple Aught Design, it wasn't outrageously expensive at around $220 ("monstrously expensive" is, of course, a relative term).
Description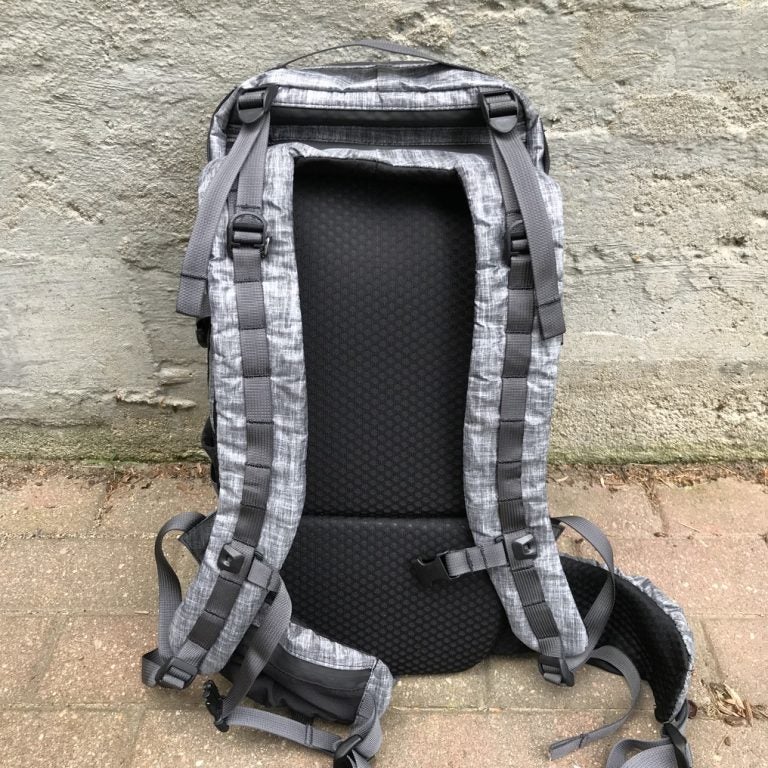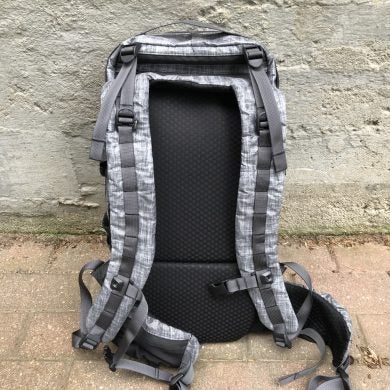 The Spectre line is a line of modular ultralight packs. They are purposely designed to be less tactical looking than other Triple Aught Design packs, embracing a "Gray Man" design language. The 22L is the smallest pack in the line. All of the Spectre packs are modular with attachment points for accessory packs. There are two fabrics choices LS42 and VX21 both of which are advertised as high abrasion resistant ultralight materials—supposedly giving you low weight and high durability. I chose the LS42 version (with the random white, gray, and black pattern). More on these below. The pack is simple with no rear zippered pocket. It has a dedicated water pocket/laptop carrier, two side water bottle holders with zippered bottoms for pass through of long items, a massive main compartment with a small items bag at the top. There is a waist strap with two zippered pockets (built in on the VS42 version but ot on the VX21 version—I wish that was more clear on the Triple Aught Design website when I bought my pack…it has now been updated). The shoulder harness is padded, contoured, and adjustable with a sternum strap. The grab handle is a simple strap of nylon. There are two compression straps on the pack that allow for a number of different attachment points.
Testing
The Spectre arrived just in time for two big trips—one to Maine for hiking and another to Washington DC for business/2A advocacy. Given how different these two trips were I thought they represented a good trial period for a pack. This past year in Maine was the first year that my second son was old enough to hike trails and so we did a lot of hiking. I carried the Spectre 22L the entire time. Ironically enough I also carried him a lot. Maine's coast is one of the most beautiful places on Earth and the trails are always entertaining. One particular hike was an excellent test—a loop trail on a cliff high above the Atlantic Ocean. That day a fog rolled in that was thick enough that it drenched you when you walked through it. Between the water and the ubiquitous granite and pine trees, the Spectre was pushed hard—water and abrasion galore. It did okay. In Washington DC the situation was a bit different. I needed a pack I could work out of on the train ride down and back and one that didn't attract attention in the city. There it did well, but for the waist strap. It was a constant snag point as I moved through tight quarters and looked ungainly when not buckled.
Design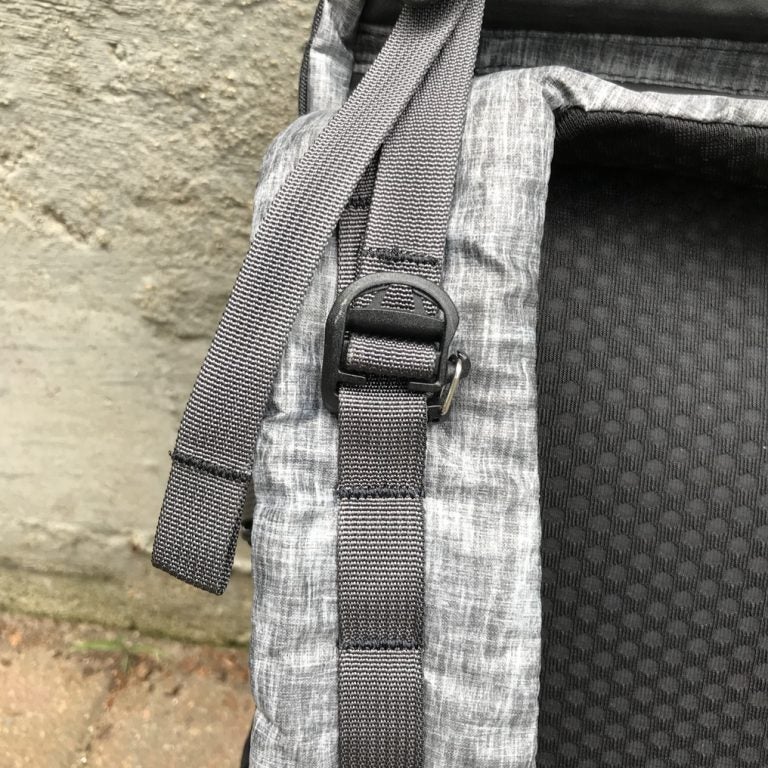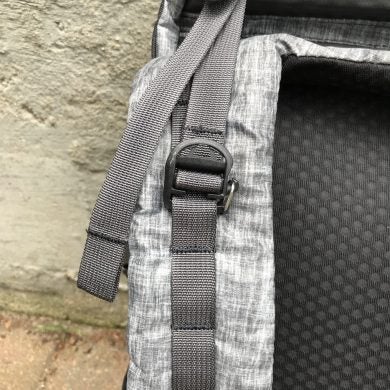 On one end of the pack design spectrum there is the LL Bean tote. It is basically a garbage bag with handles made of canvas. There is no internal organization, everything is just dumped into one big pile that you happen to carry around. On the other end are the computer bags of the early 2000s, like those from Tumi. They had dozens of small pouches, stays, and loops each so specifically tailored to a role that once tech changed they were either useless or in need of a use hack. These packs also seemed to eat small items as they got lost in the nearly endless places where they could be stashed. Unfortunately, the Spectre 22L is too close to the LL Bean tote. Without no external pockets other than those on the waist strap, the pack is just too simple to use for a long period of time without the accessories. There is no place, for example, to store a pen and have it be accessible without opening the pack.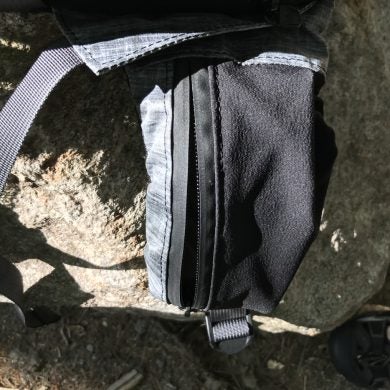 The waist strap pockets are too small, the small items pocket has no organization, and there is no where else to put it. I realize that Triple Aught Design conceives of its stuff as hard use, but even adventurers carry a pen, if for no other reason than to draw new species they found in their hipster notebook.
Implementation
The LS42 fabric is not quite there. It is very light, but it is not abrasion resistant enough for regular moderately tough use. If you have a pack with Condura on it and you switch to this without switching how you use the pack, be prepared for small rips and dings. LS42 and VX21 are a new generation of laminate fabrics from Dimension-Polyant. By combining non-directional (i.e. not woven) polyester, poly-resin, and ripstop nylon, LS42 is supposed to be an ideal lightweight high abrasion resistant fabric. Its merely okay. I would vastly prefer Dyneema in this application.
Beyond the fabric, the rest of the pack is excellent. I found the zippers to work well, the water proofing to be decent (really you need a rubber plate on the bottom of the pack to prevent soak through), and the straps were excellent. I also liked the water bottle holders, though not quite as much as the cinch sack versions found on the Maxpedition Pygmy Falcon II.
Conclusion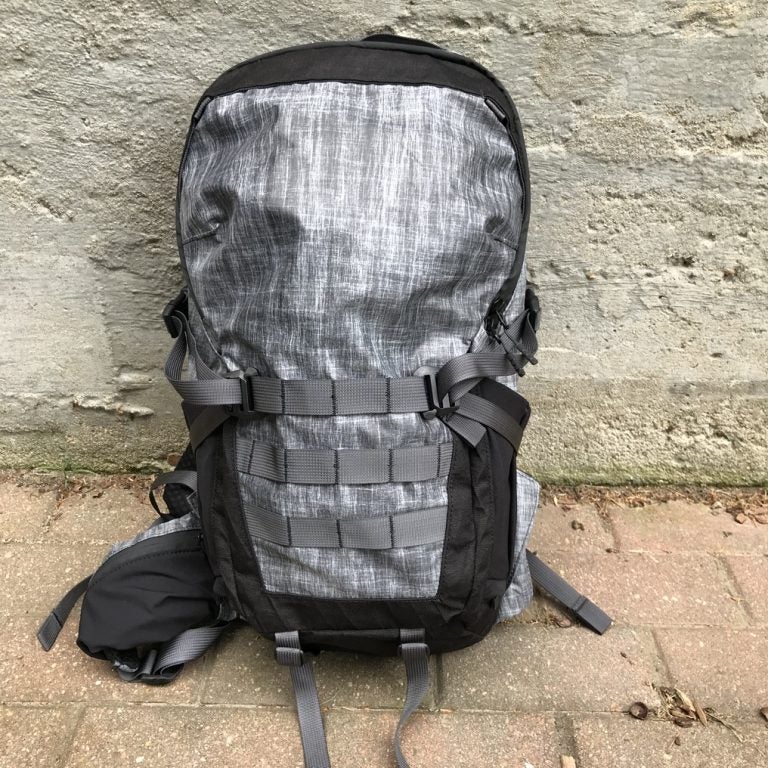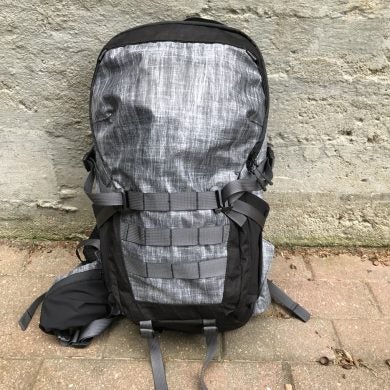 The Spectre 22L isn't a pack you need to purchase.  It is not ultralight enough to satisfy the toothbrush handle hating crowd and it is not tough enough to satisfy the one is none crowd. The fabric is not up to the task of hiking in tough and thorny places. The lack of organization is notable. I wish it has an impermeable bottom. I also wish the waist strap was stowable on all versions of the pack. Overall, it is merely okay. "Okay" is not good enough in a market as competitive as this one—the Small Synapse in Dyneema obliterates this bag in every way. The budget Mystery Ranches do as well. This seems like a pack more designed to sell accessories than to take on a hike, which is a shame as there are quite a few good ideas tucked in here.  The pack does okay in an urban environment, but then again every bad does.  With a bit more organization and a different material (::cough::Dyneema::cough::), this could be a real winner.