Hands on with the Beretta APX Carry
Cory Mince 05.02.19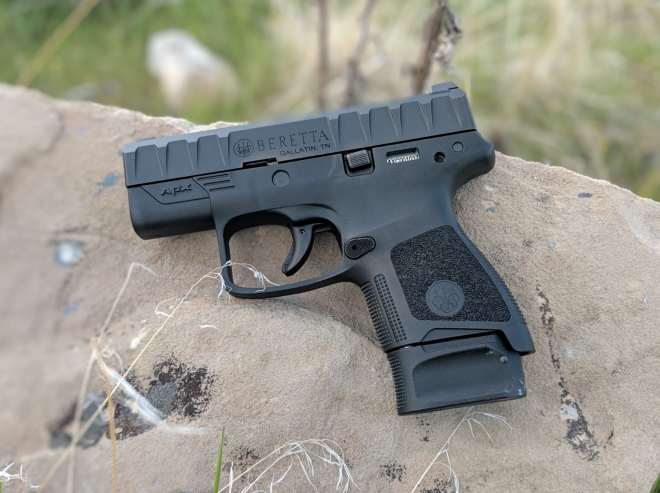 Beretta's contribution to the ever-growing lineup of small – but shootable – conceal carry pistols is the Beretta APX Carry.
My very first memory of seeing a pistol in person was when I was 4 years old. My dad was just hired as a deputy with Los Angeles County Sheriff's Office, and I remember seeing his issued pistol in his duty holster one day after he came home from work. The gun was a Beretta 92, and it was just about the coolest thing I had ever seen. I was fascinated with it, and always wanted to look at it, hold it and wanted to know everything about it. To me, there was no better gun in the world than the one my dad carried. I had many arguments with my childhood friends on a subject none of us knew anything about (combat handguns), with the exception of our dad's position on the matter, which to us, was as good as the word of God.
Beretta has come a long way since the 92, although it is still a very popular handgun. Beretta, along with the majority of pistol makers now making striker-fired pistols, and many with a single stack, sub-compact option in 9mm.
Specs/Price
Below are the specs for the Beretta APX Carry as stated by Beretta.
Action: Striker-fired
Barrel length (mm): 78
Barrel length (in): 3
Caliber: 9×19 (PARA)
Magazine: 6/8
Overall height (mm): 106
Overall height (in): 4.17
Overall length (mm): 143
Overall length (in): 5.63
Overall width (mm): 23
Overall width (in): 0.9
Weight unloaded (g): 562
Weight unloaded (OZ): 19.8
MSRP: $450
The APX Carry comes with four different frame color options: black, flat dark earth, OD green, and wolf grey. As of now, the APX Carry is only offered in 9mm, which I think makes a lot of sense.
Sights
I think Beretta did a fine job with the sights on the APX Carry; it comes standard with a blacked out rear sight and white(ish) dot on the front sight. They aren't night sights, but I still think they are superior to a 3-dot option even with tritium. Small pistols are typically hard to shoot, and they are even harder to shoot when you're trying to align three nearly identical dots in a particular order during recoil, especially when you're shooting fast.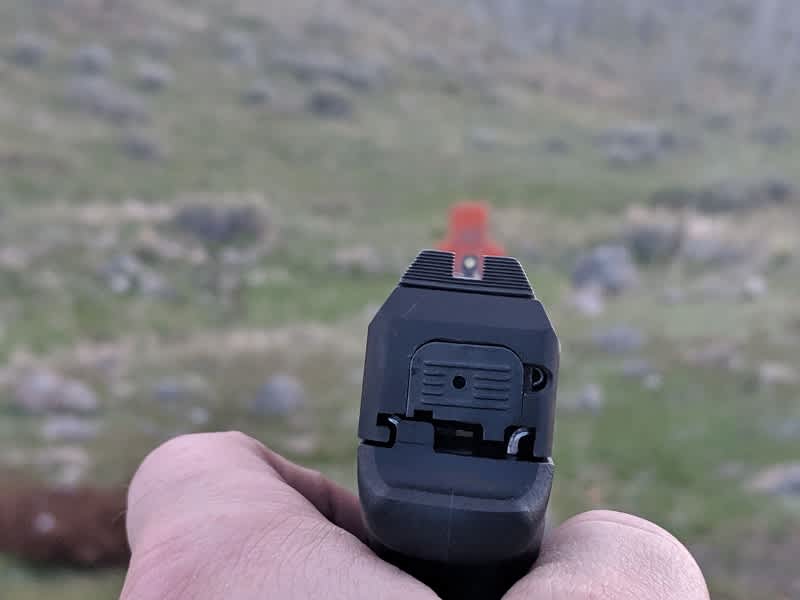 For those who would prefer a 3-dot tritium option, Beretta offers a sight upgrade for $129, but if it were me, I'd keep the stock sights.
Trigger
The trigger is my one big complaint about this pistol, and it is a big one. The pull weight isn't terrible, and neither is the break, but the reset is pretty dang bad. You almost have to release the trigger to extension in order to get it to reset. This was extremely difficult for me to get used to, and it took quite a bit of dry fire practice to feel moderately comfortable with the trigger.
Initial Shooting
I filled the two included APX Carry magazines, one 6 rounder and one 8 rounder, and, with a slow and controlled cadence, shot the 14 loaded rounds. To my surprise, the APX Carry controlled the recoil quite well. It didn't want to jump out of my hands like quite a few other sub compact pistols have in the past, and even performed better than some smaller sized double stack pistols I've owned.
I'm sure there were a lot of factors at play, but I do believe that a significant amount of the controllability of the pistol from shot-to-shot was due to the unusually aggressive texturing on the back strap. I didn't notice it at first, but after 50 rounds or so, my palm was a bit sore. This is a small price to pay for a gun that handled so well, and I would continue endure it happily.
Walk Back Drill
Although the Beretta APX Carry is an itty-bitty concealed carry pistol, designed as a last-ditch weapon in a close-up engagement, I wanted to see how accurate It was at distance.
I started the walk back drill at 15 yards, holding center mass, shooting 2 rounds every 5 yards at a steel C-Zone target. I was able to make it back to 35 yards before I missed, and I missed low, due to a trajectory that made a 22lr look like a laser beam. I was impressed with the APX Carry's performance on the walk back drill, and I think the little Beretta is capable of accuracy well beyond its intended use.
Shooting Quick
You have three things at work here: a small pistol that manages recoil reasonably well, with a front sight that's easy to follow, and a trigger that makes a quick, smooth, follow-up shot more difficult than it should be. When pushing the pistol as fast as I could pull the trigger, it wasn't unusual for me to drop a round. This could very well be a training issue, but the simple fact that my trigger finger is traveling an unusually long distance to reset the trigger, then that same distance back to break the shot, cannot be good for performance.
Magazine Changes
Mag changes were surprisingly simple with the APX Carry. The placement of the magazine release was logical, and easy to index, without being too easy. The magazines, although small, were easy to insert in the mag well of the abbreviated grip. I did 30 or so live fire magazine changes with both the 6 and 8 round magazines, and they were actually quite smooth. I figured I would have greater difficulty with the shorter 6 round magazine, but it proved to be as easy to work with as the larger 8 rounder.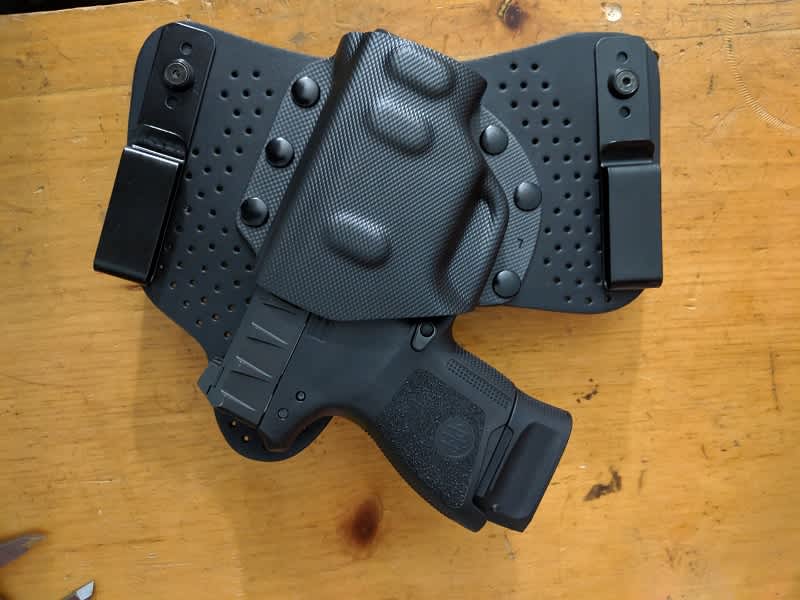 In addition to a well-executed magazine release, the slide release functioned nicely as well. Dropping the slide on a newly loaded magazine was as nearly as easy as it is on some full-size pistols, and easier than on a lot of competing sub-compact pistols.
Conclusion
If you are looking for a sub-compact pistol that comes with good sights, manages recoil nicely, and makes magazine changes a breeze, assuming you're not too picky about your triggers, then the Beretta APX Carry maybe an option to consider.
You can learn more about the APX here.