[NRA 2019] Apex Tactical FN509 5″ Competition Slide Kit
Dickson 05.02.19

At the Apex Tactical booth at NRA Annual Meeting last week in Indianapolis, they were showcasing their new 5″ Barrel & Optic Ready Slide for the FN 509 service pistol.
New pistols like the Beretta 92X Performance, Heckler & Koch VP9L & Walther Q5 Steel Frame are examples of big gun manufacturers taking note of the competition market where they would make dedicated competition specific pistols for customers shooting 3-Gun and USPSA/IPSC.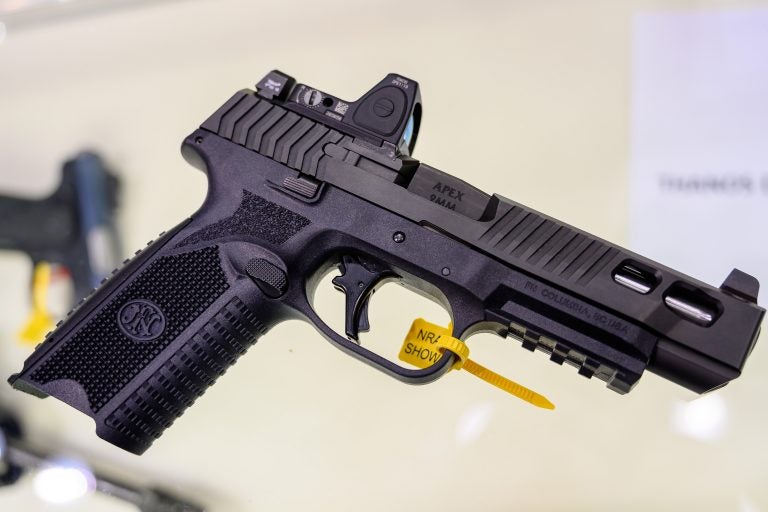 Earlier in the day, we approached FN America and asked if they will make a 509 long slide. Unfortunately, their customer base seem to be mainly consists of military/LE and conceal carry users.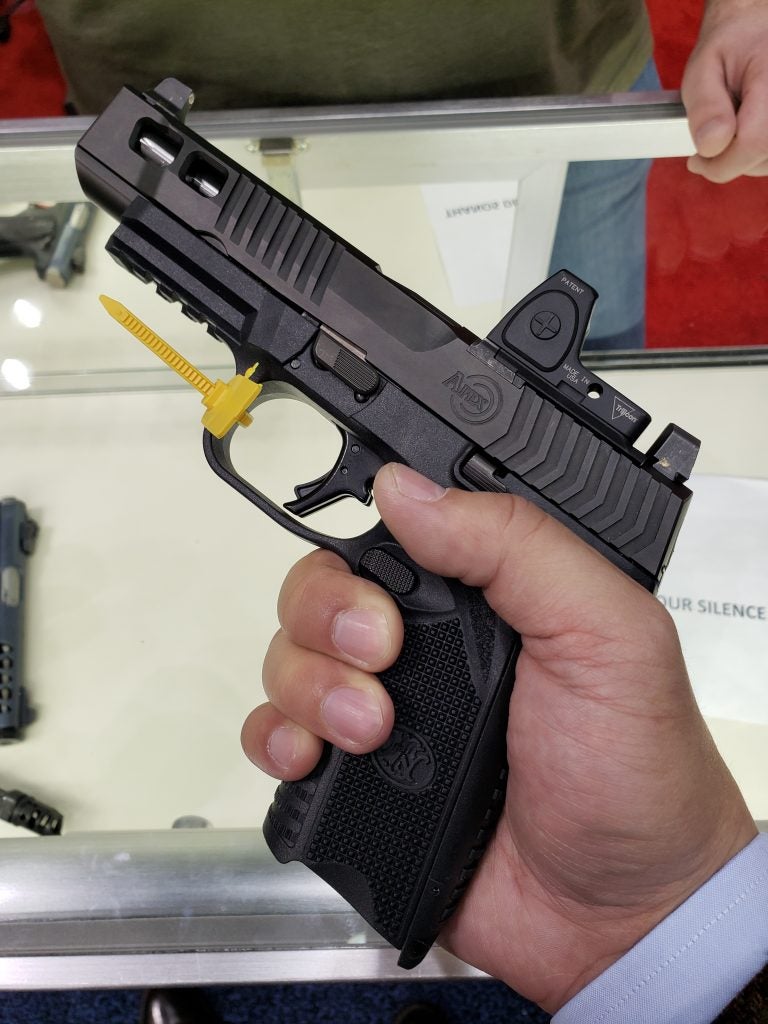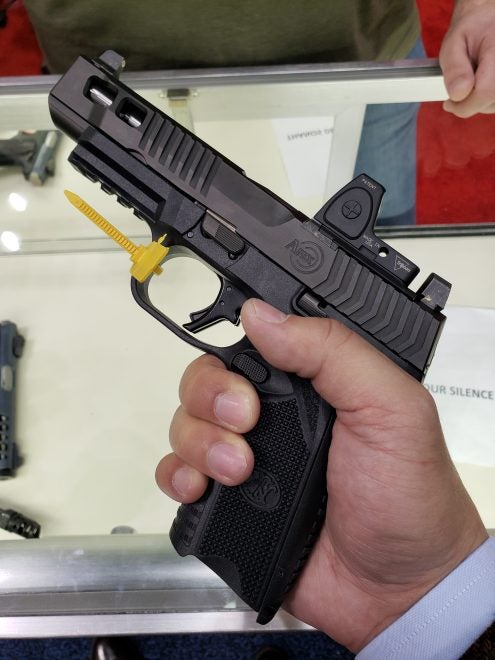 Apex Tactical saw the demand and came up with their own 509 long slide. The pistol is shown with their 509 Action Enhancement Kit with an updated curved trigger. The slide is milled to be optic ready (fits 10+ models of red dot sights) and uses the same patent-pending optic mount system as the 509 Tactical. The slide kit also includes their 509 Failure Resistant Extractor.
Expected MSRP is going to be $600 for the complete slide and barrel (Trijicon RMR is not included) that can be easily dropped in to the frame. It is expected to be available at Apex dealers in the next few months.