[NRA 2019] Holosun Sealed Emitter Red Dot Sight Prototype
Dickson 05.02.19

At the Holosun booth at NRA Annual Meeting last week, they showcased their prototype sealed emitter red dot sight. This is interesting as they are following Aimpoint ACRO to produce a red dot sight that can be used in mud, rain & snow. The problem with red dot sights such as the Trijicon RMR & Leupold Delta Point is that if dirt, water or snow get on the emitter, the dot becomes blurry and difficult to see.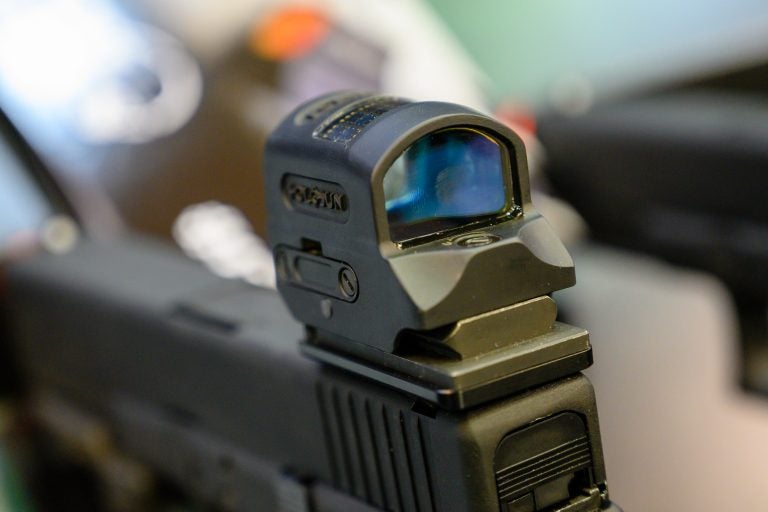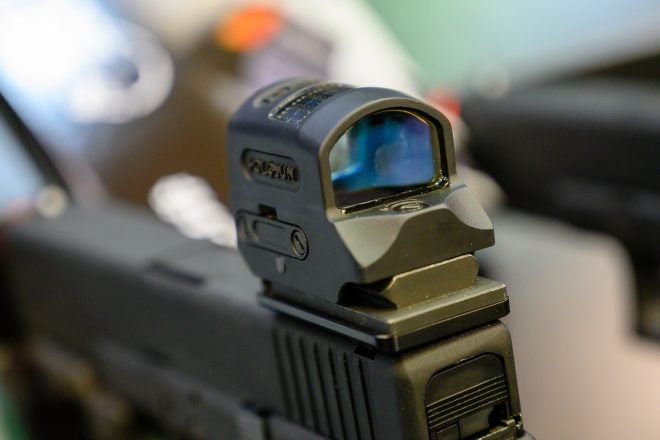 The sight features a red 2 MOA dot with a selectable circle-dot reticle with a 2 MOA dot and 32 MOA ring or just the 32 MOA ring. Other reticle colors such as green and gold are expected to be available just like their HS507C model. It features 10 brightness settings which can be set in automatic brightness mode or manual adjustment mode.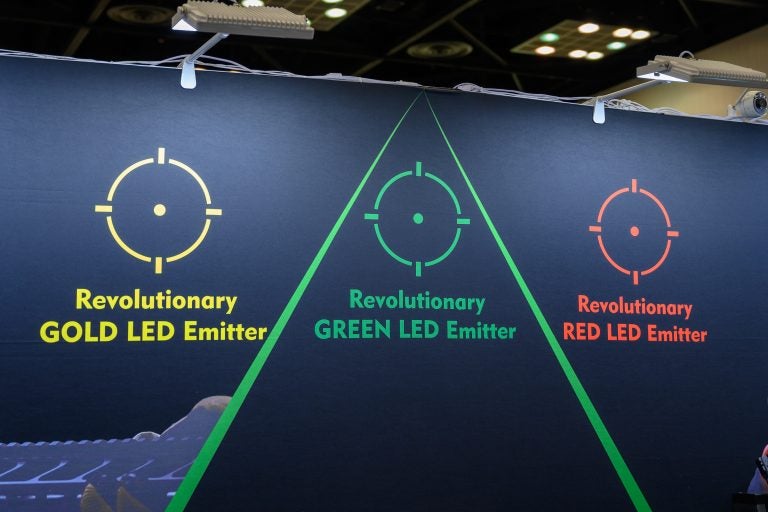 The housing is made of titanium with a grey finish and it has a solar panel on top. It accepts the common CR2032 battery with a sliding battery tray. It has battery life of up to 100,000 hours.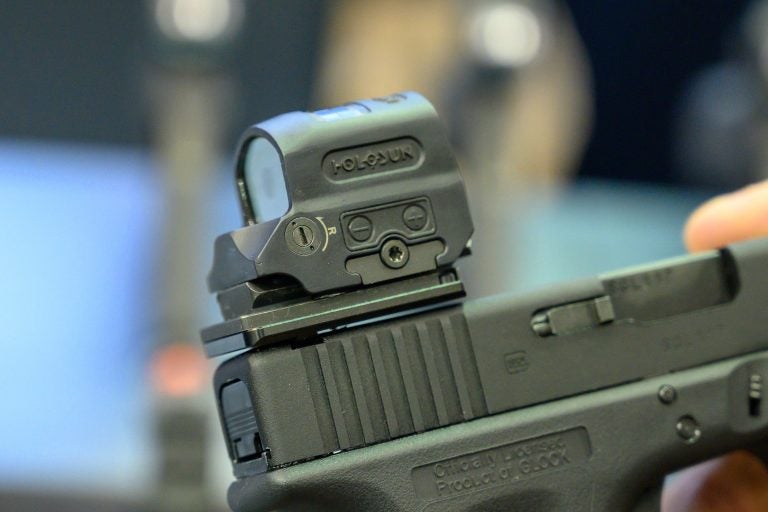 The prototype currently mounts onto picatinny due to the shape of the enclosure. They are still deciding on a standard, most likely the Aimpoint ACRO mount or potentially the Meprolight MicroRDS mount.
There is no pricing as of yet but it is expected to be available at Holosun dealers in the next few months.